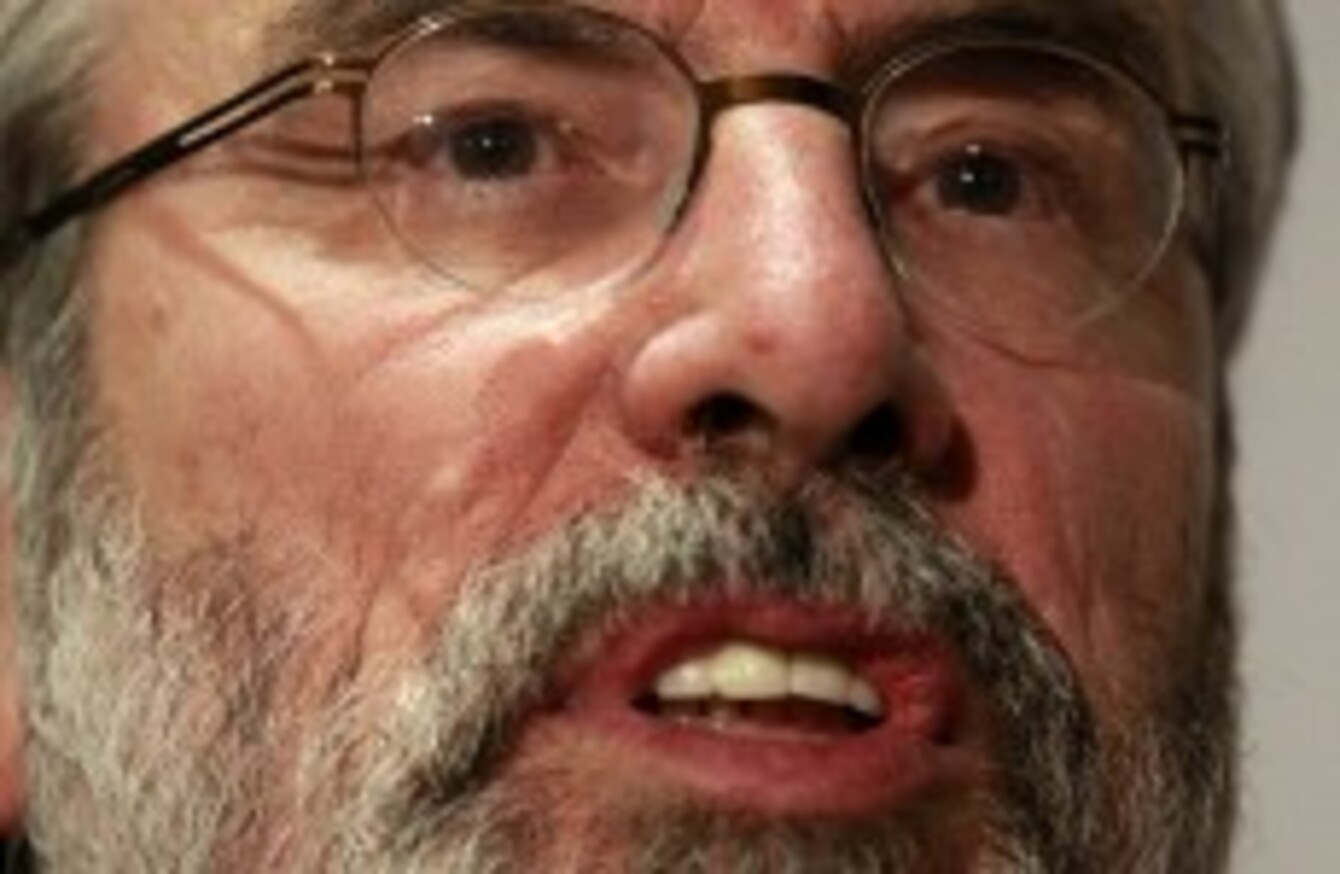 Gerry Adams
Image: Peter Morrison
Gerry Adams
Image: Peter Morrison
SINN FÉIN LEADER Gerry Adams has denied claims that he asked the British Government to intervene with the PSNI in relation to the release of two republican terror suspects in 2007.
Adams clarified in a statement that he "did not ask the British Government to intervene with the PSNI".
He said it was "a matter of public record that I called for the release of the two men".
"I also protested to the British Government."
The statement was issued in the wake of reports that the former PSNI Detective Chief Superintendent, Norman Baxter, told a Westminster inquiry that "high-profile members of Sinn Fein" telephoned Downing Street requesting the release of Gerry McGeough and Vincent McAnespie.
Both men had been detained in relation to the attempted murder of Ulster Defence Regiment soldier Sammy Brush near Aughnacloy in 1981.
The Westminster probe relates to the on-the-runs letters controversy, ignited by the collapse of the case against John Downey over the Hyde Park bombing.  
Adams's statement continued:
My protest at that time was entirely appropriate given that the British Government had given commitments to resolve the anomaly of the OTRs.

Mr Baxter's outlandish claim that the NIO was trying to avoid arresting republicans is nonsense and ignores the virtual amnesty provided to the British army and RUC for the killing hundreds of citizens.

Rather than the usual suspects grand-standing on this issue, the reality is that all of these legacy issues need to be dealt with.
Read: Adams says Attorney General "clearly felt her phone may have been tapped">
Read:  Adams says he can meet PSNI, but denies involvement in Jean McConville murder>