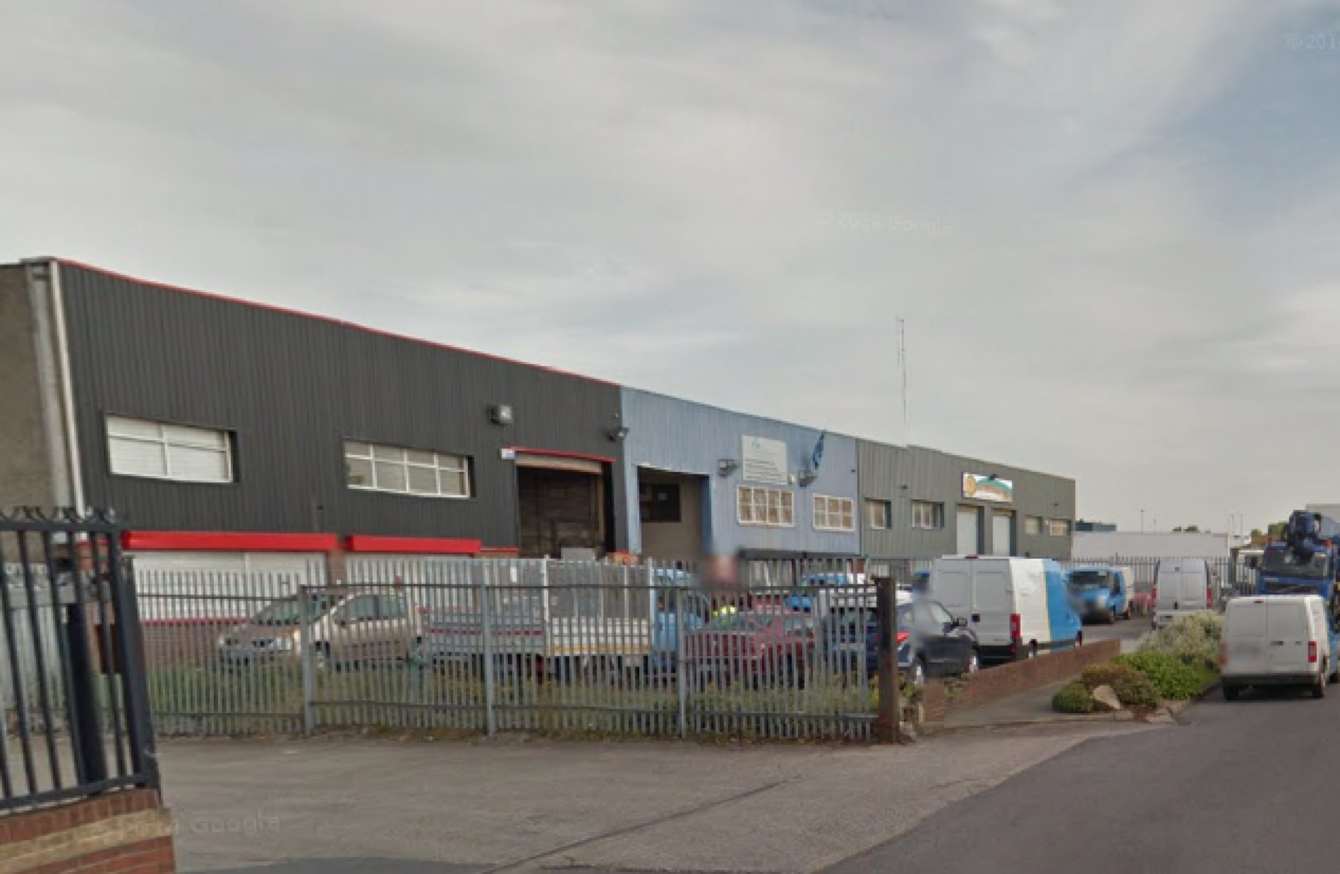 File photo of Ballymun Industrial Estate
Image: Screenshot
File photo of Ballymun Industrial Estate
Image: Screenshot
AN ARMED MAN burst into a church in Dublin over the weekend, threatening those inside and escaping in a stolen car.
The incident happened at midday yesterday at the Compassion Centre in Ballymun Industrial Estate, where a meeting of Born Again Christian group Hill City Church was taking place.
Speaking to The Anton Savage Show on Today FM, American missionary Dan Tabb said the masked man was armed with a sawn-off shotgun.
Tabb said the man entered the premises just as the weekly collection had been taken.
"I thought it was a skit," he said,
I looked at the church leader to see if it was a joke. Everybody was sitting down just looking at the man. No one could take him seriously.
However, after around 30 seconds the reality of the situation sunk in.
The gunman walked around the congregation demanding people to get on the floor, empty their jackets, and hand over their wallets and purses. He also forced two teenagers operating a sound desk to hand over their phones.
CCTV stills of the attack were published today by the Irish Sun.
There were as many as 20 children in the church. Tabb said he lay over his two-year-old son to protect him.
Tabb said people were terrified, and mostly prayed while the incident took place.
We were praying no shots would be fired and that everybody would be safe.
The man eventually started screaming for keys to a getaway car, and escaped the scene in a white Fiat Punto.
Tabb said after the man left, the congregation prayed for him.
Everyone forgave him, and we look forward to seeing him in church someday.
"He would have done a lot better if he had come in and said, 'I'm hurting, and I need help'."
Gardaí said this morning no arrests have been made and investigations are continuing. Anyone with information can contact Ballymun Garda Station on 01 6664400.