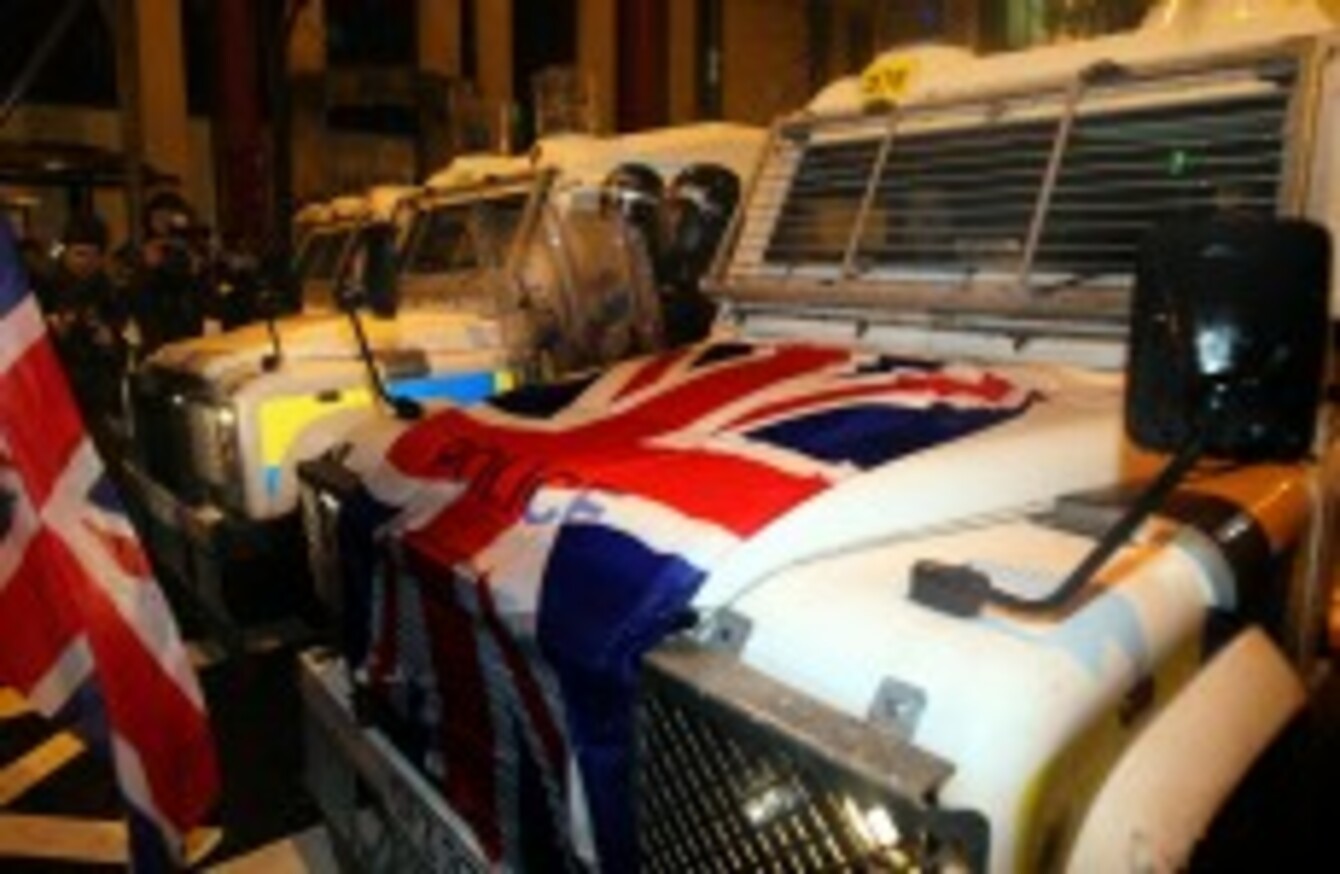 Image: Paul Faith/PA Wire/Press Association Images
Image: Paul Faith/PA Wire/Press Association Images
PROTESTS IN BELFAST over the Union flag controversy continued for a sixth straight night on Tuesday, with reports of police officers being targeted with stones, bottles and petrol bombs.
A statement from the PSNI said that calm had been restored to the area of Newtownards Road in East Belfast where protesters had gathered. All roads have now been re-opened to traffic and police continue to maintain a presence in the area.
Demonstrations have been staged by loyalists unhappy a decision to restrict the number of days the Union flag is flown over Belfast City Hall.
Today, the Union flag will today fly over the building for the first time since the controversy began in order to mark the birthday of the Duchess of Cambridge.
A special meeting of Unionist representatives has been called in order to discuss a way to deal with the volatile protests.
Meanwhile, those opposing the decision to restrict the flying of the flag plan to stage a demonstration in Dublin on Saturday.
Speaking on RTÉ's Morning Ireland programme today, Jeffrey Donaldson of the DUP said that some people were feeling very angry over the decision and "disconnected" from the peace process. He said it was essential to engage with those feeling angry and frustrated order to find a way forward.
When questioned about the motives of the more violent protesters, Donaldson said that "in any society there are people who are disaffected and not involved in the political process", but added that there was a genuine feeling among some that decisions were being "imposed rather than reached by consensus".
"Politics is the way forward – but one side cant impose its view on the other," he said.