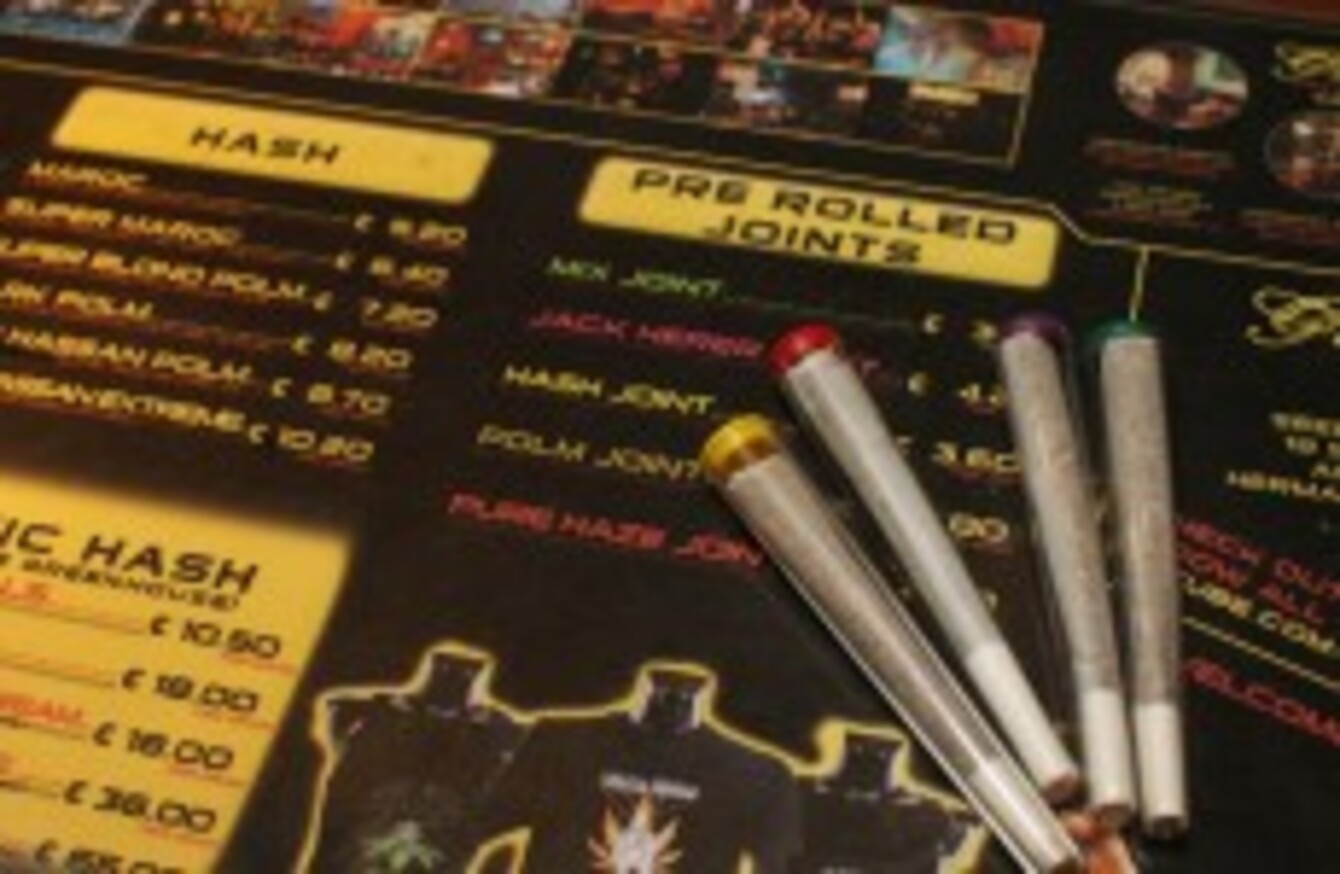 Pre-rolled joints at a coffee shop in Amsterdam
Image: AP Photo/Peter Dejong, File
Pre-rolled joints at a coffee shop in Amsterdam
Image: AP Photo/Peter Dejong, File
FROM TODAY, CUSTOMERS wishing to smoke cannabis in one of Maastricht's coffee shops will have to be able to prove they're either Dutch, Belgian or German.
The city is implementing a ban on the influx of 'drugs tourists' who arrive into the city to visit one of the 700 coffee shops, causing traffic problems and public order headaches.
The BBC reports that while Belgian and German visitors will still be welcome, those who don't hold approved passports will be asked to leave the coffee shops.
According to CNN the ban is not enforceable by law, and police will not be employed in carrying out identity checks.
The ban was agreed on by the Society of United Coffeeshops. Al Jazeera reports that it's actually intended to show the government that a nationwide restriction on foreign tourists entering coffee shops won't work, and will instead create more illegal activity.
The Dutch government is planning to make coffee shops accessible only to Dutch citizens, but a date for enforcement is not clear.