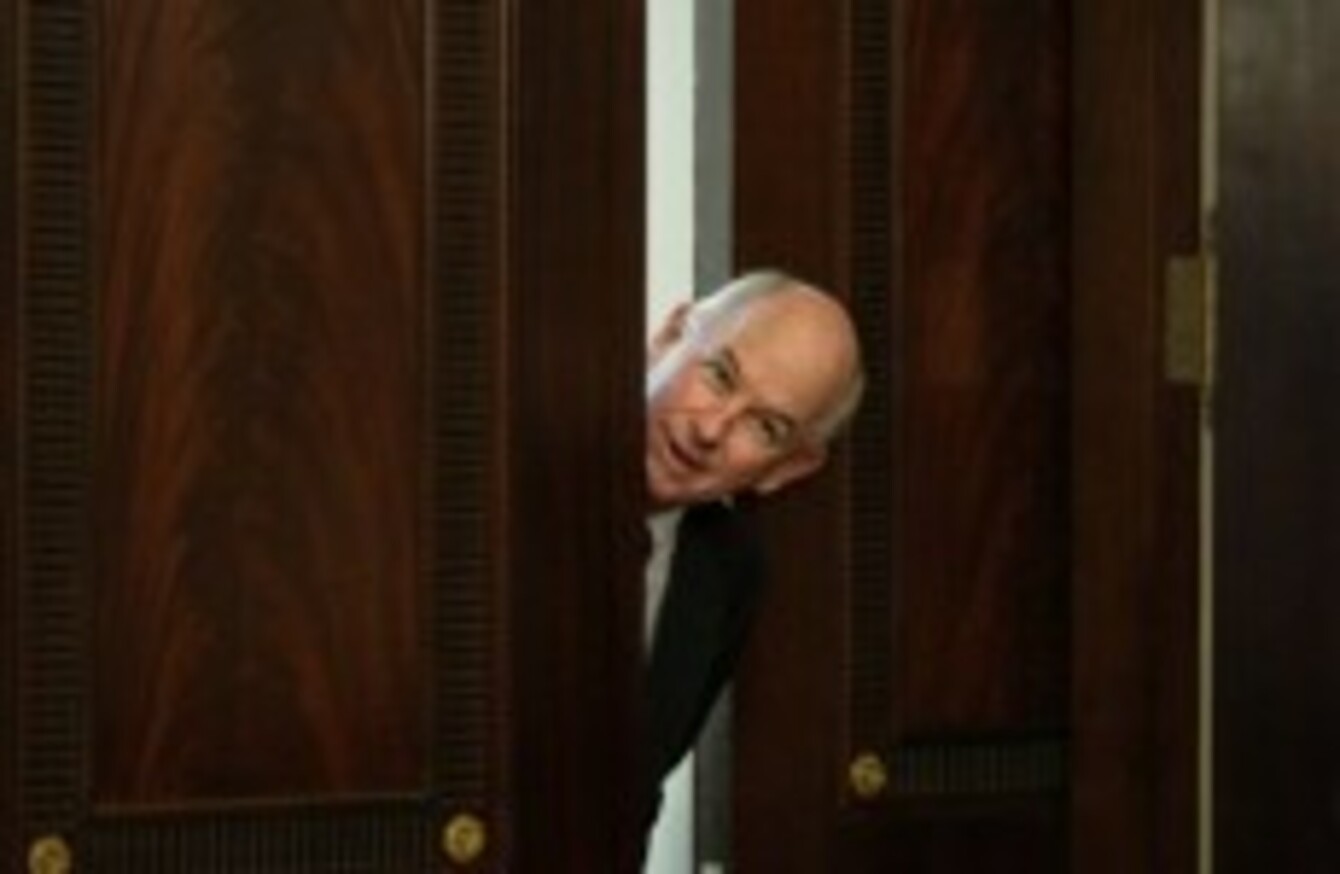 File photo of PJ Crowley before a news conference in Washington last July.
Image: AP Photo/J. Scott Applewhite
File photo of PJ Crowley before a news conference in Washington last July.
Image: AP Photo/J. Scott Applewhite
THE SPOKESPERSON FOR THE US State Department has resigned after commenting that Bradley Manning's treatment during his detention on suspicion of passing confidential military files to WikiLeaks is "ridiculous and counter-productive and stupid".
PJ Crowley was speaking at an MIT event over the weekend when he made the comments, which were published online by the BBC's Philippa Thomas.
Manning, 23, is being held in solitary confinement for 23 hours a day at a maximum-security military prison in Virginia. He is shackled at all times and is stripped naked each night and given a suicide-proof smock to wear.
In July, Manning was charged with mishandling and leaking classified data and putting national security at risk, and earlier this month the army filed further charges, including aiding the enemy. That charge can carry the death penalty or life in prison.
Amnesty International says this treatment violates Manning's human rights.
Although criticising Mannig's treatment, Crowley said he was "in the right place". He echoed this in his resignation statement, saying:
The unauthorized disclosure of classified information is a serious crime under US law. My recent comments regarding the conditions of the pre-trial detention of Private First Class Bradley Manning were intended to highlight the broader, even strategic impact of discreet actions undertaken by national security agencies every day and their impact on our global standing and leadership.

The exercise of power in today's challenging times and relentless media environment must be prudent and consistent with our laws and values.
Secretary of State Hillary Clinton said Crowley had served the US "with distinction for more than three decades, in uniform and as a civilian" and it was with regret that she accepted his resignation. Crowley retired as a colonel from the Air Force in 1999 after 26 years in the US military.
When asked about Crowley's MIT comments, President Obama said he had asked the Pentagon if Manning's confinement met basic standards and was assured that they do.
Includes reporting from the AP