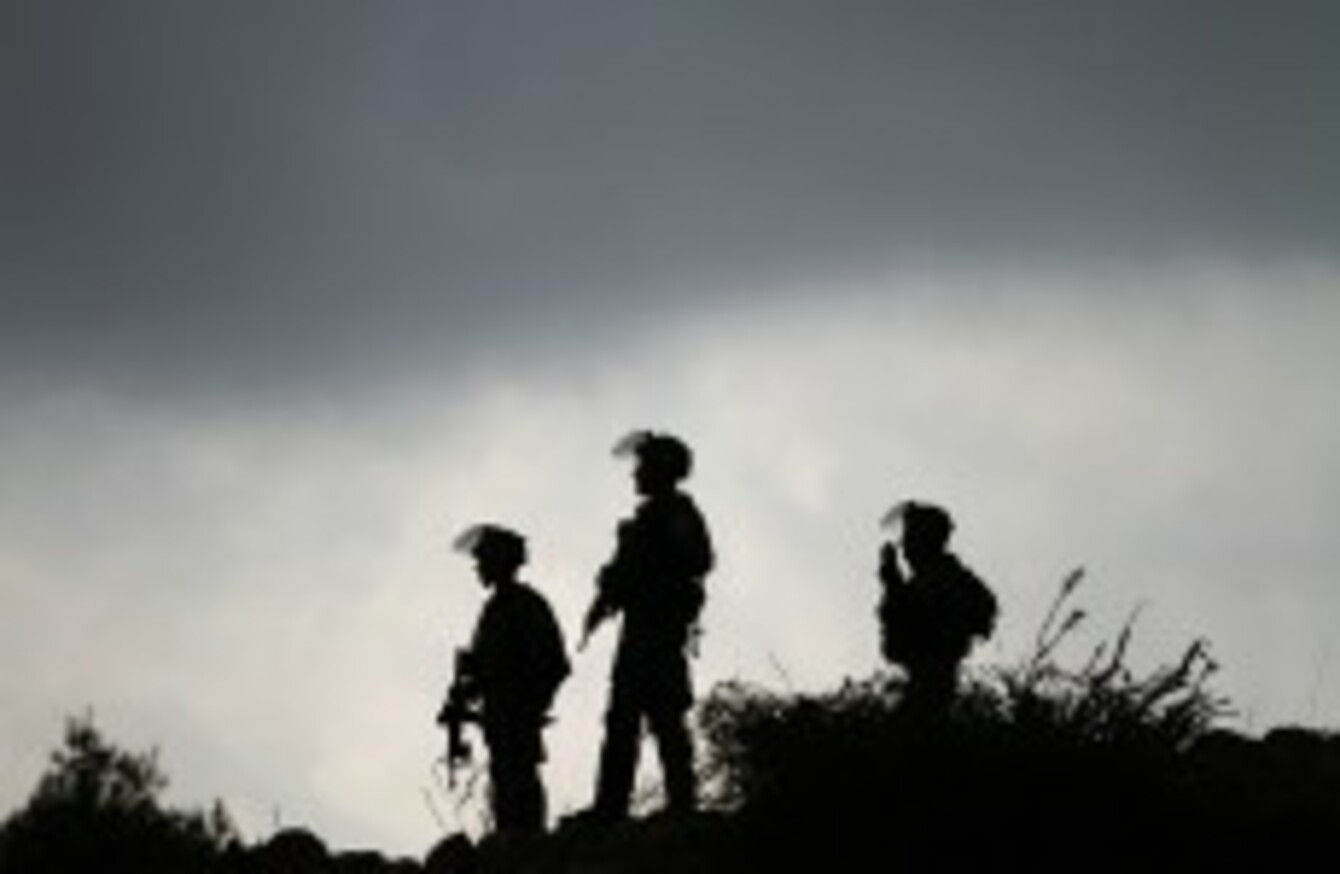 Israeli border policemen stand guard during a protest against Israel's military action on the Gaza Strip in Birzeit
Image: Nasser Shiyoukhi/AP/Press Association Images
Israeli border policemen stand guard during a protest against Israel's military action on the Gaza Strip in Birzeit
Image: Nasser Shiyoukhi/AP/Press Association Images
THE ISRAELI CABINET is meeting late tonight to discuss an Egyptian plan for ending six days of Gaza violence that has claimed more than 100 lives, a senior government official said.
The official refused to identify the points of Egypt's proposal, which emerged following a full day of indirect negotiations in Cairo on Sunday between Israeli officials and Palestinian representatives.
Israeli public radio, however, said Israel wanted to see a 24- to 48-hour truce take effect that could then be used to negotiate the finer details of the full ceasefire agreement.
The radio report also noted that most army attacks on Gaza had halted some two to three hours before the start of the cabinet meeting. There was no immediate indication on whether a firm decision on Egypt's proposal would emerge from Monday's meeting.
The government's decision to address a possible truce coincides with a new round of intensive diplomacy with UN chief Ban Ki-moon in the region for meetings with both Israeli and Palestinian officials in the coming days.
Israel had earlier threatened to expand its offensive should the Hamas movement that runs the southern strip fail to rein in the hail of rockets fired at Israel over the past six days.
Appeasement
But a senior Hamas official had indicated that they were ready to hold serious negotiations on a ceasefire proposal that could produce results as early as Monday.
Exiled Hamas leader Khaled Meshaal said that he would be pressing for an end to Israel's six-year-old blockade of Gaza as a precondition for any end to hostilities.
But he stressed that "we are not against an appeasement." "We are for a ceasefire," Meshaal told reporters in Cairo. "But Israel must stop its aggression."
Please note there may be some distressing images in this slideshow
Israel - Palestinians

Israel - Palestinians

Israel - Palestinians

Israel - Palestinians

Israel - Palestinians

Israel - Palestinians

Israel - Palestinians

Israel - Palestinians

Israel - Palestinians

Israel - Palestinians

Israel - Palestinians

Israel - Palestinians

Israel - Palestinians