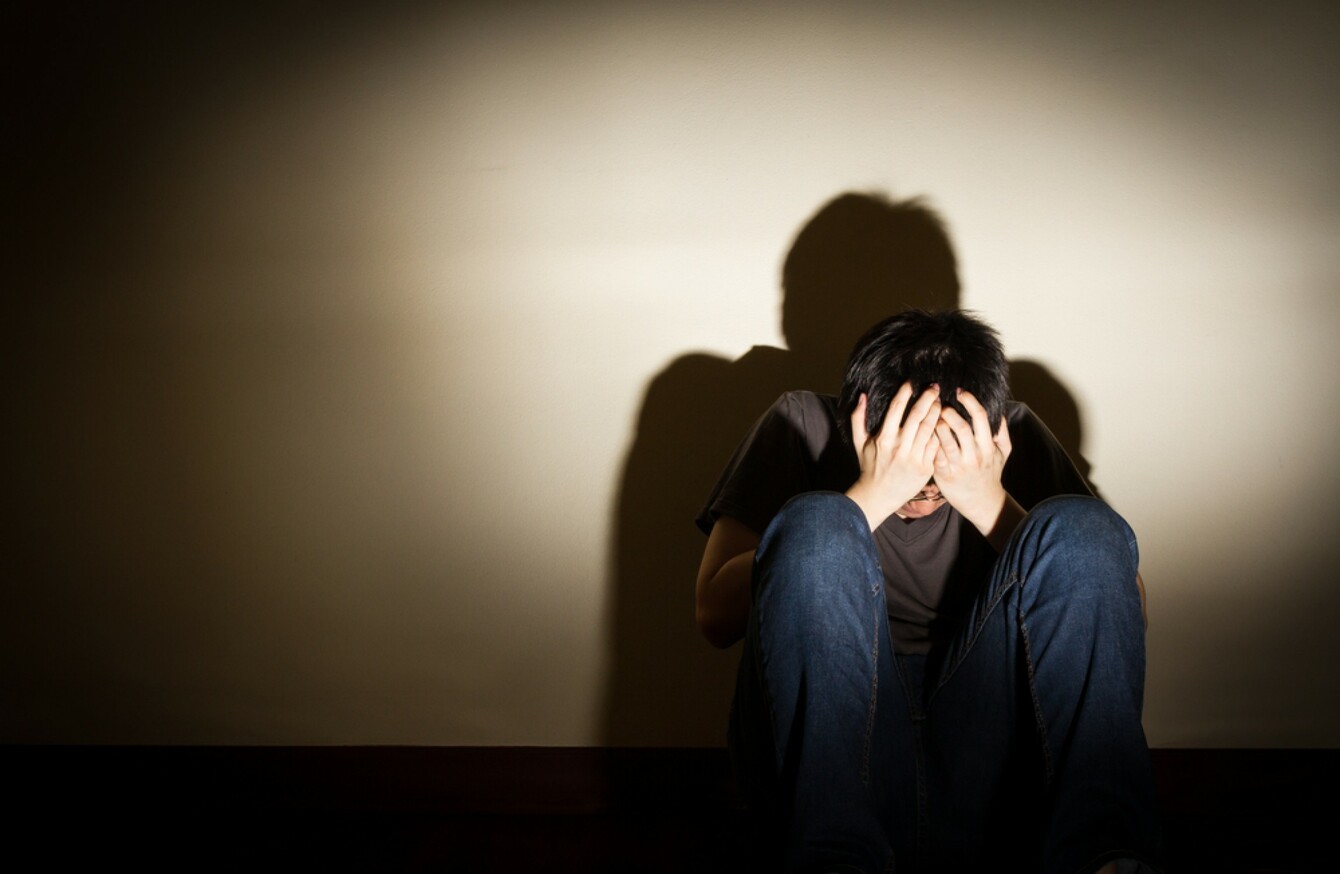 Image: Shutterstock/Kashin
Image: Shutterstock/Kashin
PUBLIC HOLIDAYS ARE the busiest time for self-harm incidents in Ireland, according to a new study.
Researchers found that there were, on average, 32 incidents of self-harm presented in hospitals on public holidays, compared to 27 on other days.
A total of 104,371 presentations of self-harm were recorded between 2007 and 2015, in Ireland.
The public holiday with the highest number of cases was St. Patrick's Day, with an average of 44 incidents of self-harm being presented in Irish hospitals.
St. Patrick's Day was followed by New Year's Day, with 41 cases of self-harm. New Year's Eve, Easter Sunday and Easter Monday all had an average of 35 cases.
The study found that there was a significant link between the increase in self-harm cases on public holidays and alcohol consumption.
Alcohol was present in 43% of all cases on public holidays, compared to 38% on other days.
Alcohol consumption in such cases was highest on Christmas Eve and Christmas Day, at 52% on both days.
"When public holidays were examined individually, alcohol consumption was most strongly associated with the Christmas holiday period," the report said.
On average, there were more self harm cases involving men where alcohol was a factor on the June Bank Holiday and Christmas Eve. For females, the corresponding days were New Year's Day and Christmas Day.
The study found that more cases involved women (54%) than men (46%). Almost two-thirds of women were aged under 55.
The report was published in the Journal of Affective Disorders. The authors of the report are from the National Suicide Research Foundation and University College Cork.
"We have coined this observation pattern a 'paradox' of public holidays – while such days are generally perceived as a period of celebration or non-work, they may in fact be times of increased risk for self-harm among vulnerable individuals," the report said.
"The increased risk of alcohol being present in self-harm presentations on public holidays that we found may suggest that there are more impulsive and aggressive self-harm acts occurring on these days."
The report defines a case of self-harm as: "An act with non-fatal outcome in which an individual deliberately initiates a non-habitual behaviour, that without intervention from others will cause self-harm, or deliberately ingests a substance in excess of the prescribed or generally recognised therapeutic dosage, and which is aimed at realising changes that the person desires via the actual or expected physical consequences".
If you need to talk, contact:
Pieta House 1800 247 247 or email mary@pieta.ie (suicide, self-harm)
Samaritans 116 123 or email jo@samaritans.org
Aware 1800 80 48 48 (depression, anxiety)
Teen-Line Ireland 1800 833 634 (for ages 13 to 19)
Childline 1800 66 66 66 (for under 18s)