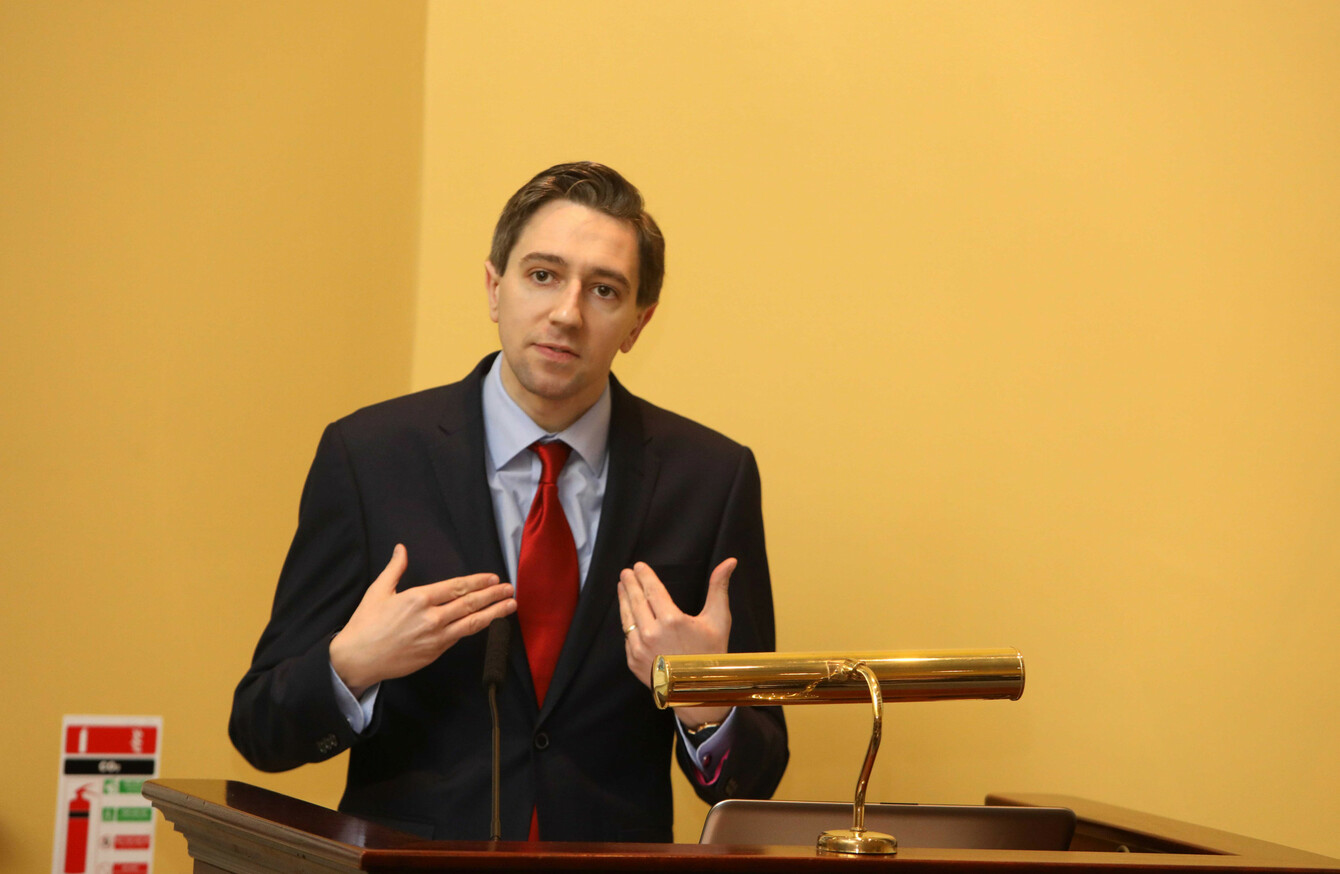 Image: Leah Farrell
Image: Leah Farrell
HEALTH MINISTER SIMON Harris has confirmed that that the HSE will conduct a "precautionary" review of foetal monitors used in 11 Irish hospitals following an RTÉ investigation.
This morning, it emerged how concerns had been raised about certain foetal monitors.  A recall of the devices was issued in 2009 because of the high number of complaints received. Many were claiming the devices were taking inaccurate readings.
Today, Minister Harris confirmed the HSE review.
He said: "In 2009, the company that provides foetal monitors issued guidance right around the world in relation to our hospitals, and in relation to how they should use those monitors. I'm informed by the HSE that they put in place a number of measures to make sure that that guidance was followed, including mandatory training for staff."
"This week the HSE is going to meet with the company that provides those monitors to further examine the issue, and what the HSE has decided to do, which I think is sensible and prudent, is to put in place a precautionary look-back, to look and check that these monitors are being correctly used in all of our hospitals, and also to make sure that there is no patient safety risk to anyone."
Harris also sought to ensure expectant mothers that all the hospitals have been "reissued with the guidance" over the machines. He said that the guidance means that those using those monitors know how to correctly interpret the results.
He added: "We have made a number of improvements in our maternity services in recent years, including the fact that, this year HIQUA will inspect for the first ever time our maternity hospitals."
"We now have monthly patients safety statements published by our maternity hospitals and we have set up the national women and infants health programme."
"So, I think it's right and proper in (this) environment that the HSE would take precautionary steps to make sure thee is no patient safety risk."