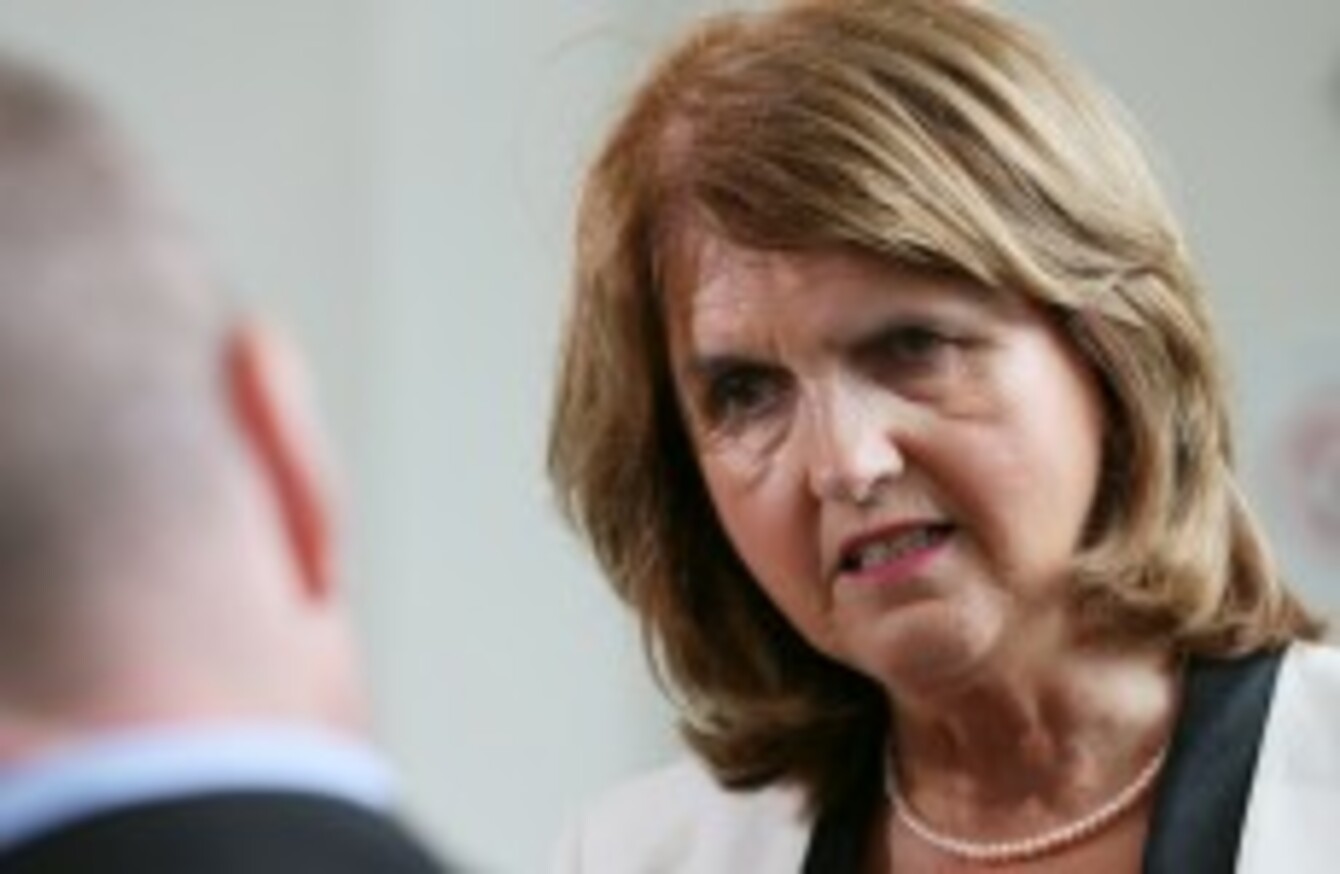 Minister for Social Protection Joan Burton
Image: Laura Hutton/Photocall Ireland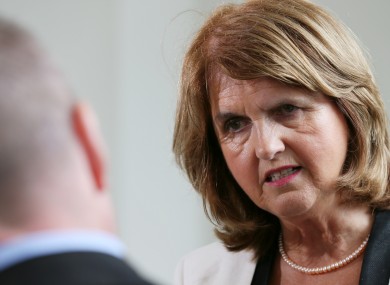 Minister for Social Protection Joan Burton
Image: Laura Hutton/Photocall Ireland
DISCUSSION OF THE adjustments announced in last week's Budget continues today in the Dáil this morning as the Social Welfare and Pensions Bill moves to its final stages.
The extra Friday sitting, which begins at 10am, is due to the bill being swiftly moved through the Dáil, something which has been criticised by the opposition, with all remaining stages being dealt with today.
Speaking in the chamber yesterday, Minister for Social Protection Joan Burton outlined in detail the measures that would be implemented under the Social Welfare and Pensions Bill 2013.
She welcomed the lower than expected cuts to the social welfare budget, as well as stating the elderly are still at significantly less risk of poverty than in most other EU countries:
"I assure the house that the government has done and is doing its utmost to protect the most vulnerable people in our society."
Opposition TDs will continue to have their say on the Bill today, with many today expressing anger at the cuts.
People Before Profit TD Joan Collins said that the cuts would have been avoided completely if a 0.5 per cent wealth tax was introduced, while Aengus Ó Snodaigh of Sinn Féin slammed the measures as "devastating for young people, old people and anybody dependent on social welfare".
If the bill is passed, cuts implemented will include a reduced in the rate of jobseekers' payments for those aged 24 and under and the abolition of the telephone allowance.
Elsewhere will be quiet in Leinster House today, as Seanad will not be sitting and no committees are scheduled to meet.
They, as well as the Dáil, will take next week off to focus on constituency work, something which TDs agreed to without dispute yesterday morning.
The Dáil adjourns at 4pm, but until then you can watch it online here, or here on iOS devices.