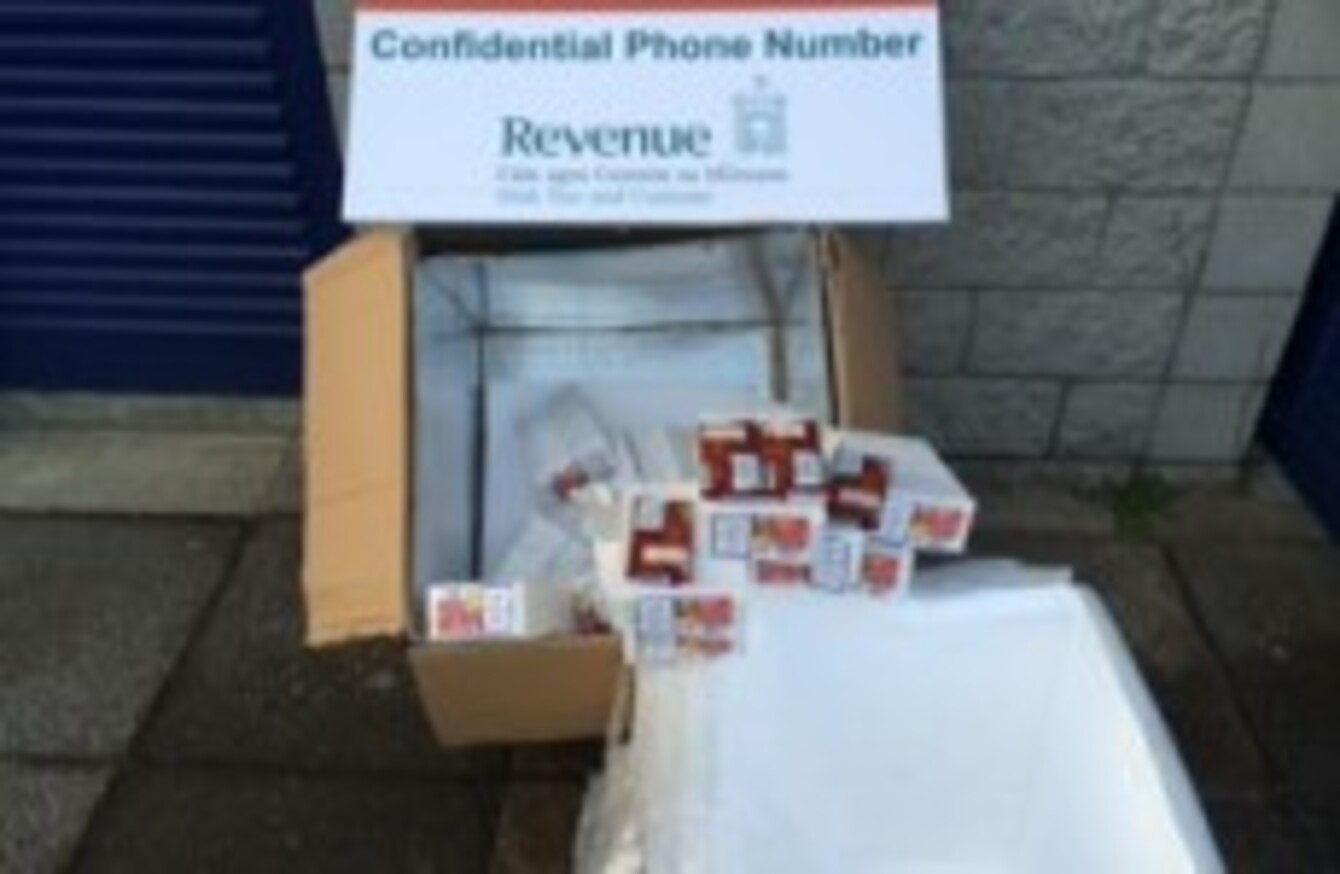 The tobacco seizure
Image: Revenue
The tobacco seizure
Image: Revenue
REVENUE'S CUSTOMS SERVICE has seized more than 46 kilogrammes of roll-your-own tobacco from a house in Kerry.
The Pall Mall and Turner tobacco, which had a retail value of €18,300, was discovered at the home in Tralee earlier today as part of a planned search. Revenue said that the potential loss to the Exchequer from the illegal tobacco was €14,800.
The tobacco was found concealed in cargo boxes and surrounded by metal sheeting.
Two men from Poland, one in his 30s and the other in his 40s, were questioned in connection with the discovery.
Revenue said that the investigation is ongoing with a view to prosecution.