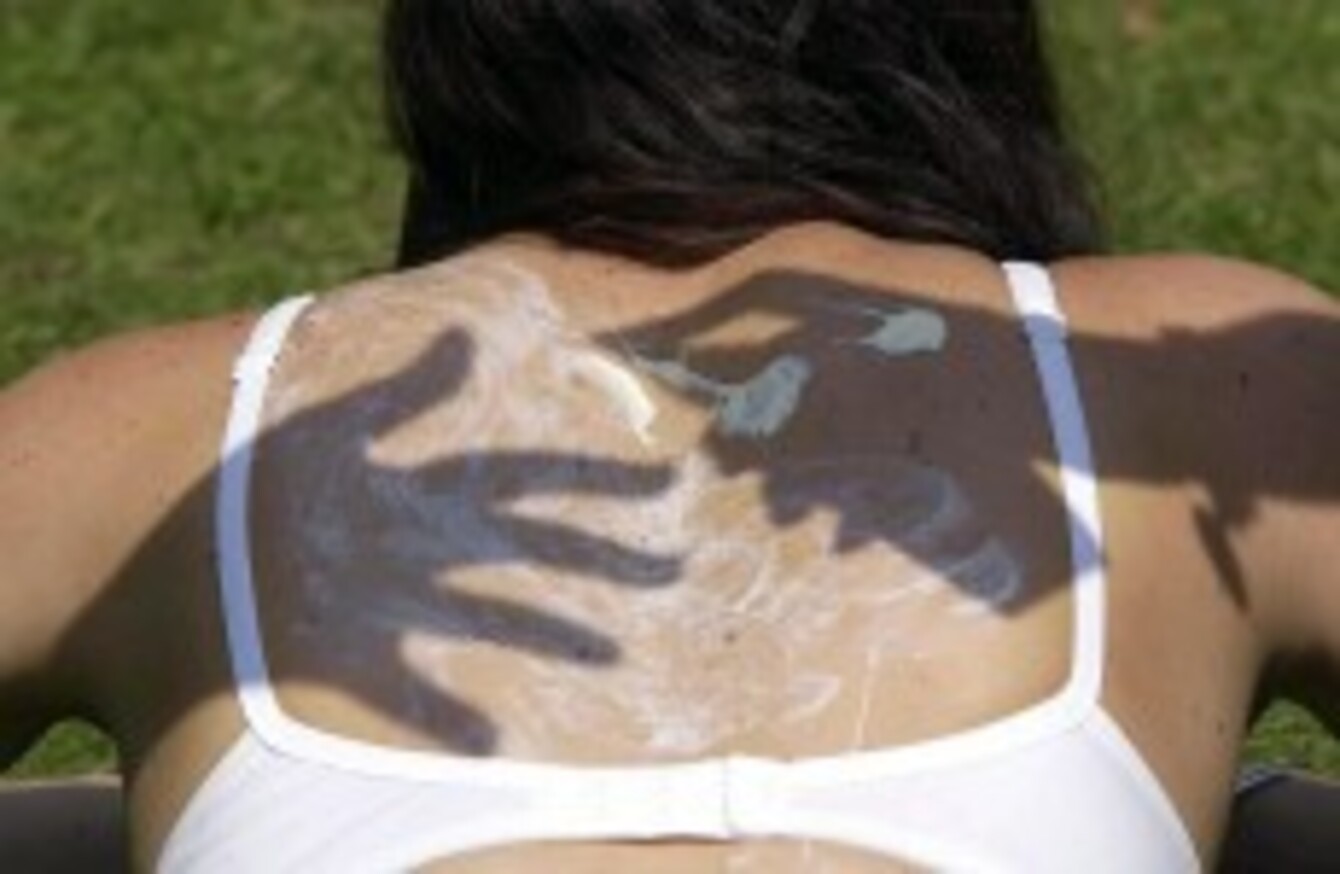 Image: Myung Jung Kim/PA Archive/Press Association Images
Image: Myung Jung Kim/PA Archive/Press Association Images
THERE ARE 700 new malignant melanomas diagnosed in Ireland each year – and around 100 deaths from this skin cancer.
The statistics were announced as Melanoma Awareness Month gets underway. In Ireland 1 in 8 men and 1 in 10 women will develop skin cancer, and the number of deaths is increasing each year.
Mike Malone, who is the head of Dublin's Mole Screening Clinic, said that awarenesss of other cancers, including screening and prevention, is increasing here, but the Irish public "has a general sense that skin cancer is not so serious, and somehow less invasive, despite statistics showing otherwise".
It is true that 97 per cent of skin cancer is curable, if caught in time, but we need to tackle the growing incidence in Ireland. Melanoma Awareness Month is designed to encourage Irish people to be more proactive about skin cancer detection and prevention.
Although melanoma can occur in anyone, Irish people have a skin type that is more susceptible to skin cancer – most Irish have a skin type 1 or 2, which burns regularly and tans with difficulty, which puts them at greater risk. Ireland is now the fourth worst in Europe for skin cancer rates.
Excessive sun and 'binge tanning'
Experts say that excessive sun causes 90 per cent of all skin cancer rates, so sunscreen and shade is a must in summer sunshine. Three-quarters of a person's lifetime UV exposure occurs in childhood. With up to 90 per cent of UV rays passing through light clouds, care is also needed on cloudy days.
Sunbed users are 74 per cent more likely to develop melanoma than those who have never used sunbeds, according to studies in the US at the Mayo Clinic. While tanning cosmetics are now more popular in Ireland than sunbed use, people who frequently used ultraviolet (UV) tanning in the past are also at risk.
Access to cheap flights abroad, and the increased popularity and regularity of sunshine holidays, are significant factors in the recent growing rate of skin cancer here, Malone says:
Because a sun-tan is a desirable characteristic, Irish people are 'binge tanning'. They cram intensive sun-tanning into a week or a fortnight's sunshine holiday, without proper skincare precautions.
Protection
The best advice, according to the Mole Screening Clinic, is to apply SPF30+ broad spectrum sunscreen, with UVA and UVB protection, liberally and frequently, and at least 20 minutes before heading into the sun.  Some medications also make skin more sensitive to the sun, so people are advised to check this out too.
Educating people about checking their moles or any skin irregularities will contribute greatly to reducing Ireland's skin cancer rates over time, says Malone.
SaveOurSkin.ie
The website SaveOurSkin.ie was created by La Roche Posay in partnership with the Irish Cancer Society and the Melanoma Trust. The site demonstrates how to check for the warning signs of skin cancer, and how to protect your skin from the sun. Melanoma Awareness Month was launched by Dr James Reilly.
For Melanoma Awareness Month during May, a 15 per cent discount, worth €25, is being offered at Dublin's Mole Screening Clinic on Grafton Street on all mole-mapping consultations.