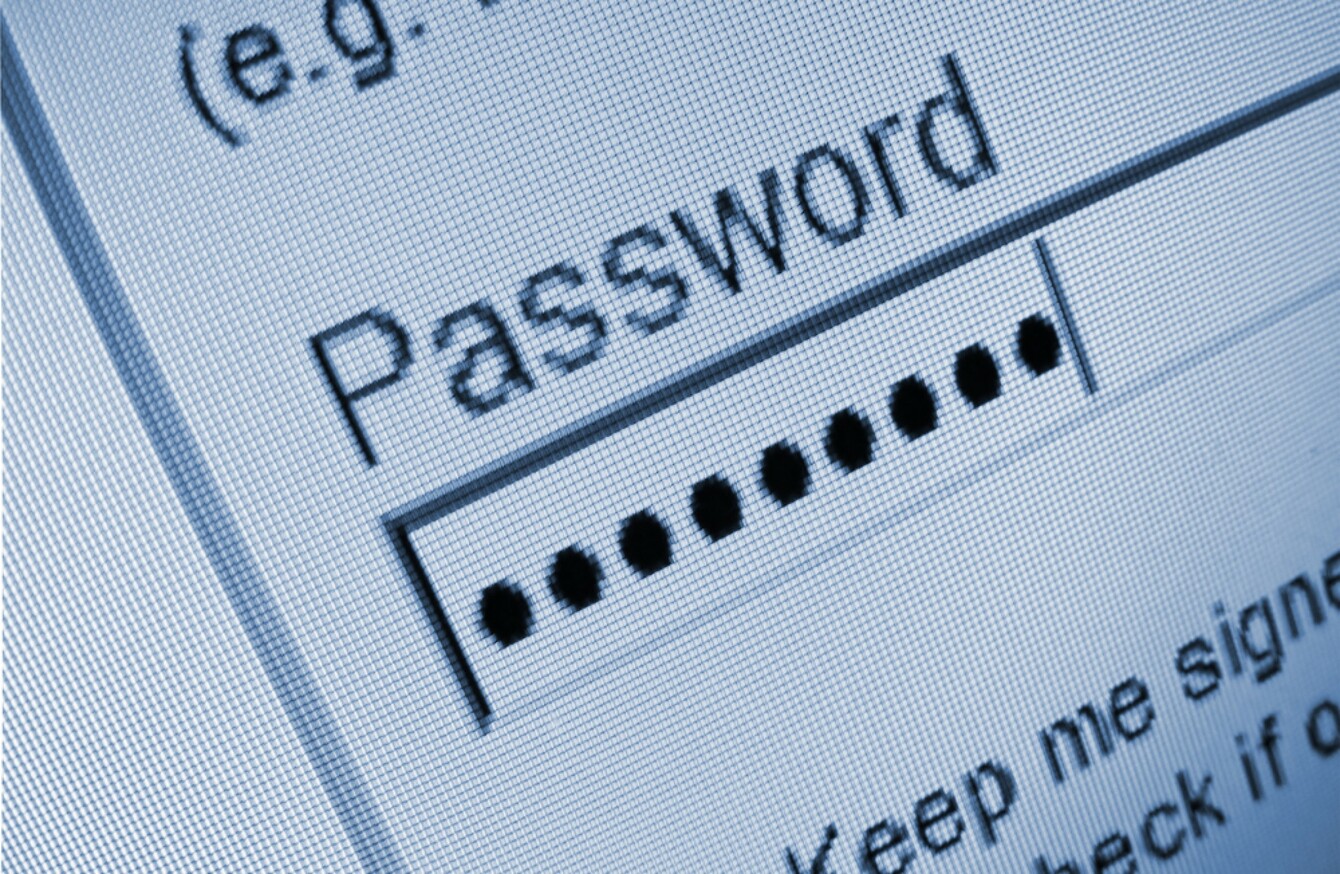 Image: Shutterstock/isak55
Image: Shutterstock/isak55
CONSIDERING HOW OFTEN we rely on them, we don't really give enough thought to passwords. We use them for everything yet we rely on the same few over and over again.
Since you have a bit of time on your hands, it might be worth considering all of the services you're use. Facebook, Twitter, Snapchat, Instagram and others could do with a better password than '1234567′ or different passwords if you've used the same one for multiple accounts.
List your accounts
You will know the obvious ones listed above, but what about those you signed up to but forgot about. If you can't remember them, check your downloaded apps list through the App Store or Google Play and check your email.
Searching for 'Welcome to' and similar terms usually brings up services you signed up to.
Picking a strong password
If you have it boiled down to a few accounts, then you can get round to changing them. Resist the temptation to give two or more accounts the same password. If you're worried about not remembering them all, there are ways to keep it simple.
- The more characters you use, the better, but mix it up with capital letters, symbols and numbers.
- Don't use the same password for two or more accounts. If one falls, the rest will likely follow.
- A good strategy is to separate random words with symbols so you can remember them. A password like tablet_37pins_Cavan might be nonsense but it's too complex for anyone to guess correctly.
- If you want to test out the strength of a password, you can do so with this site.
If you have too many to remember, it's really worth your time to look at getting a password manager. There are some great ones out there like 1Password, Dashlane, and Sticky Password which only require you to remember one strong password instead of numerous ones.
Most of these options are cross platform too so you will be able to transfer them to your smartphone as well.
Other ways to keep them safe
The quickest method, outside of a strong password, is to set up two-step verification on your phone. The methods differ for each site, but most apps and services offer it in some form, either by text message or through a specialised app.
By requiring you to log in with your phone as well, it adds an extra layer of security, but it shouldn't be used in place of a strong password.
This piece is part of 12 days of tech, a series offering quick tips and tech advice for you during the Christmas holidays. You can find more entries here.