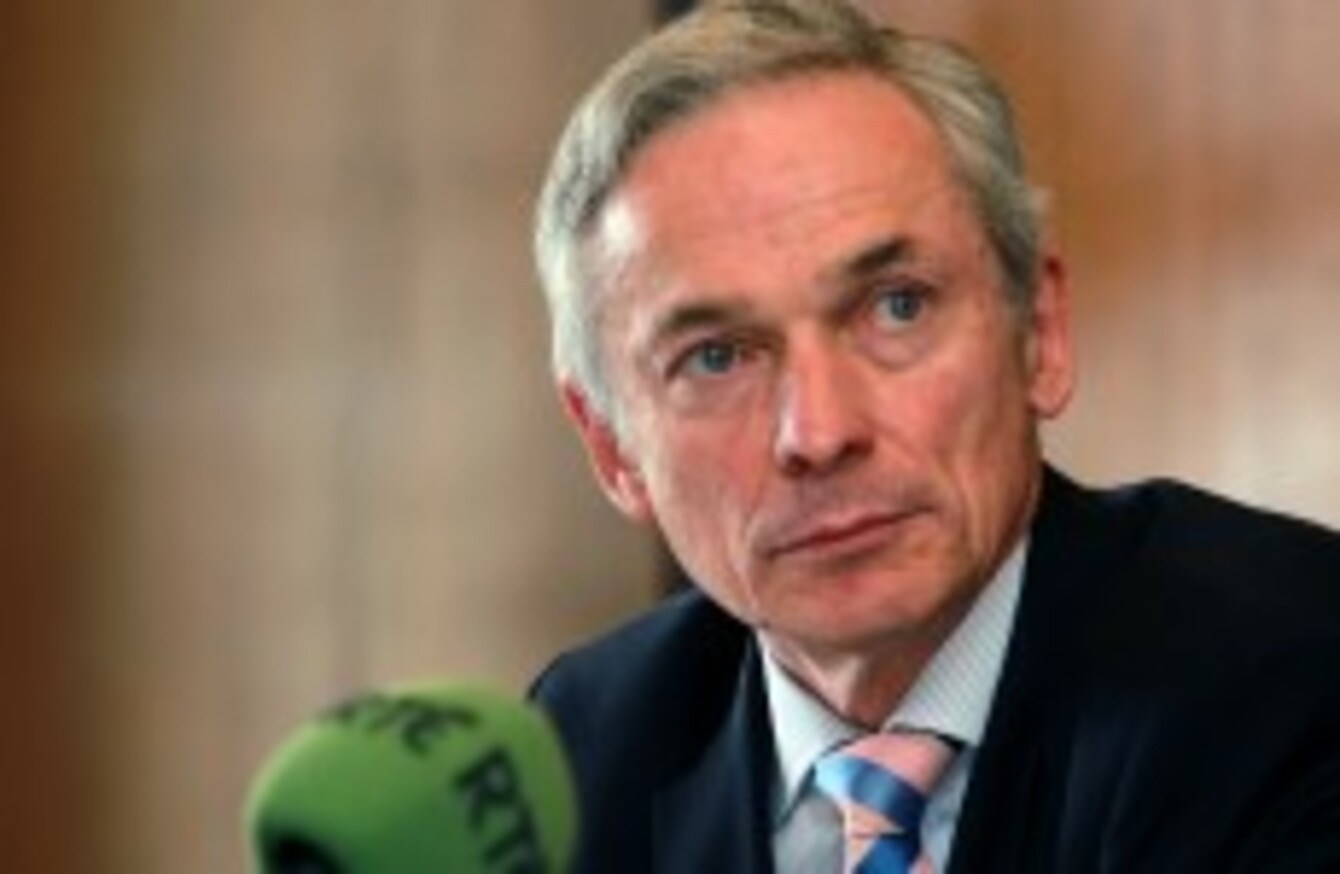 Image: Sam Boal/Photocall Ireland
Image: Sam Boal/Photocall Ireland
FIVE EMERGING COMPANIES will create 122 jobs in three different locations, Minister for Jobs, Enterprise and Innovation, Richard Bruton TD announced today.
The companies will locate in Letterkenny, Dublin, and Limerick as part of projects supported by the Department of Jobs, Enterprise and Innovation through IDA Ireland.
The new jobs are to be created by the following companies:
Consero, a market leader in creating industry-specific events for senior-level executives, is to establish its European headquarters in Dublin, creating 20 jobs over a 3 year period.
ExtenSys Inc, an Information Technology Company providing high value added internet traffic management solutions, is to establish a Sales and Technical Support office in Limerick, creating 25 jobs.
KeyedIn Solutions, which delivers cloud-based technology solutions and consulting to improve Companies operational and business performance, is to establish an European Software Development, Sales, Marketing and Technical support Centre in Letterkenny, Co. Donegal, creating 20 jobs.
DITA Inc, global leader in optical designs, is expanding its EMEA Headquarters and distribution centre in Dublin, creating 10 new positions.
ZenDesk, a leading provider of web-based customer support software, is to establish its Finance and Development Centre in Dublin, with the creation of 30 jobs over the next two years.
Minister Bruton commented:
Central to this Government's plan for jobs and growth is developing and deepening the impact of multinational companies located in Ireland. Targeting high-growth emerging companies is a key part of this, as these companies will establish deep roots here from early in their growth and make a substantial impact on our economy. There is also of course the possibility that one of these companies will turn into a world-leading company of the future.
Barry O'Leary, CEO of IDA Ireland welcomed the announcement, adding that a huge number of executives from emerging companies will visit  Ireland for the F.ounders conference this week, and "we will be working with these executives to encourage them to use Ireland as a base to expand their businesses".
Yesterday, Minister Bruton announced that Munich Re would open a new Dublin facility, with an investment of €8 million into the project and the creation of 17 jobs.