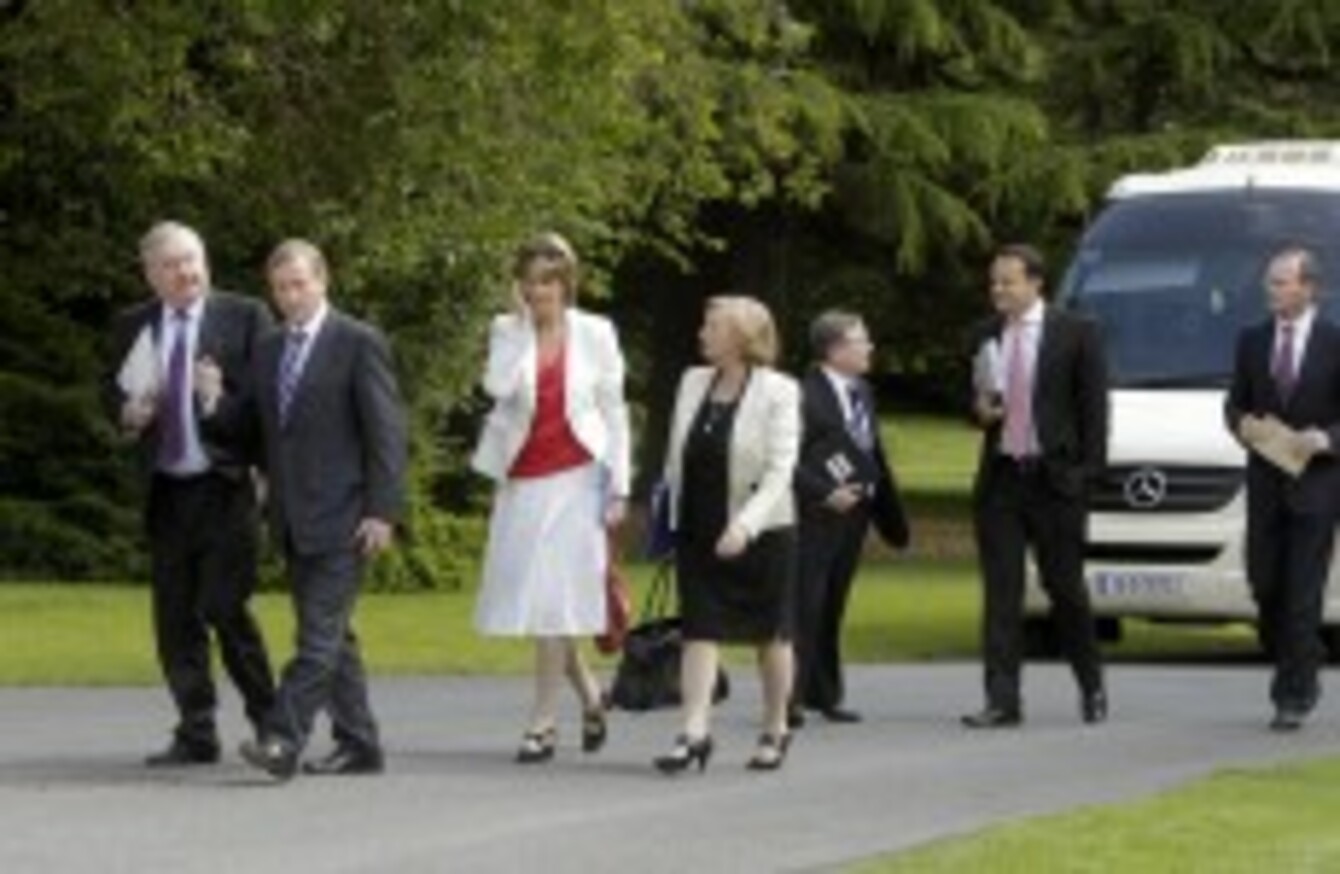 Image: Niall Carson/PA Wire
Image: Niall Carson/PA Wire
THE GOVERNMENT WILL have to publish a bill a day before the summer recess if they want to stick to their schedule.
The Fine Gael-Labour coalition has a list of 20 bills it expected to publish during the Dáíl's summer session – but has so far published only five of those. There are just 15 days of Dáil business remaining in which it can finalise the remaining 15 bills it had expected to publish.
An Oireachtas spokeswoman today confirmed that the Dáil's holidays were provisionally set for July 21 – and with only three days of Dáil sittings scheduled for each week, time is running out for the government to publish the bills it said it expected to finalise before the break.
Some of the bills that the Government has published, and set about enacting, relate to the state's financial affairs – with the Finance (No.2) Bill giving legal effect to the jobs initiative, and the Social Welfare and Pensions Bill setting about reversing the cut to the national minimum wage.
But a full three-quarters of the legislation the Government said it would publish, when its list was released just over two months ago, has yet to surface.
In one case – that of the Spent Convictions Bill, which allows some criminal offences to be wiped from a person's record after a certain period – a bill has actually been published by Fianna Fáil and backed by the Government as an interim measure.
When agreeing to allow the bill pass its first stage, though, the Government said the Fianna Fáil version of the bill had shortcomings and that it would have to formulate a batch of amendments in order to reform it as needed.
In another case the Government voted down a political donations bill, again published by Fianna Fáil, which bore large similarities to the coalition's own plans for political reform.
The Government has published a small number of other bills which did not appear on the list of expected legislation – including the Finance (No.3) Bill, which gives tax equality to couples in civil partnerships, and a whopping 1,400-page Companies Bill – but in many cases those bills had been put in motion by the outgoing cabinet.
The first piece of legislation published by the new Cabinet – a proposal to encourage the use of community service instead of jail terms shorter than 12 months – made only two changes to a previous bill from former justice minister Dermot Ahern.
The new Minister for Justice, Alan Shatter, has promised that the Dáil would delay its summer recess to ensure that this bill is enacted in a bid to reduce the prison population.
The Dáil's summer break is currently scheduled to begin a fortnight later than it did in previous years.