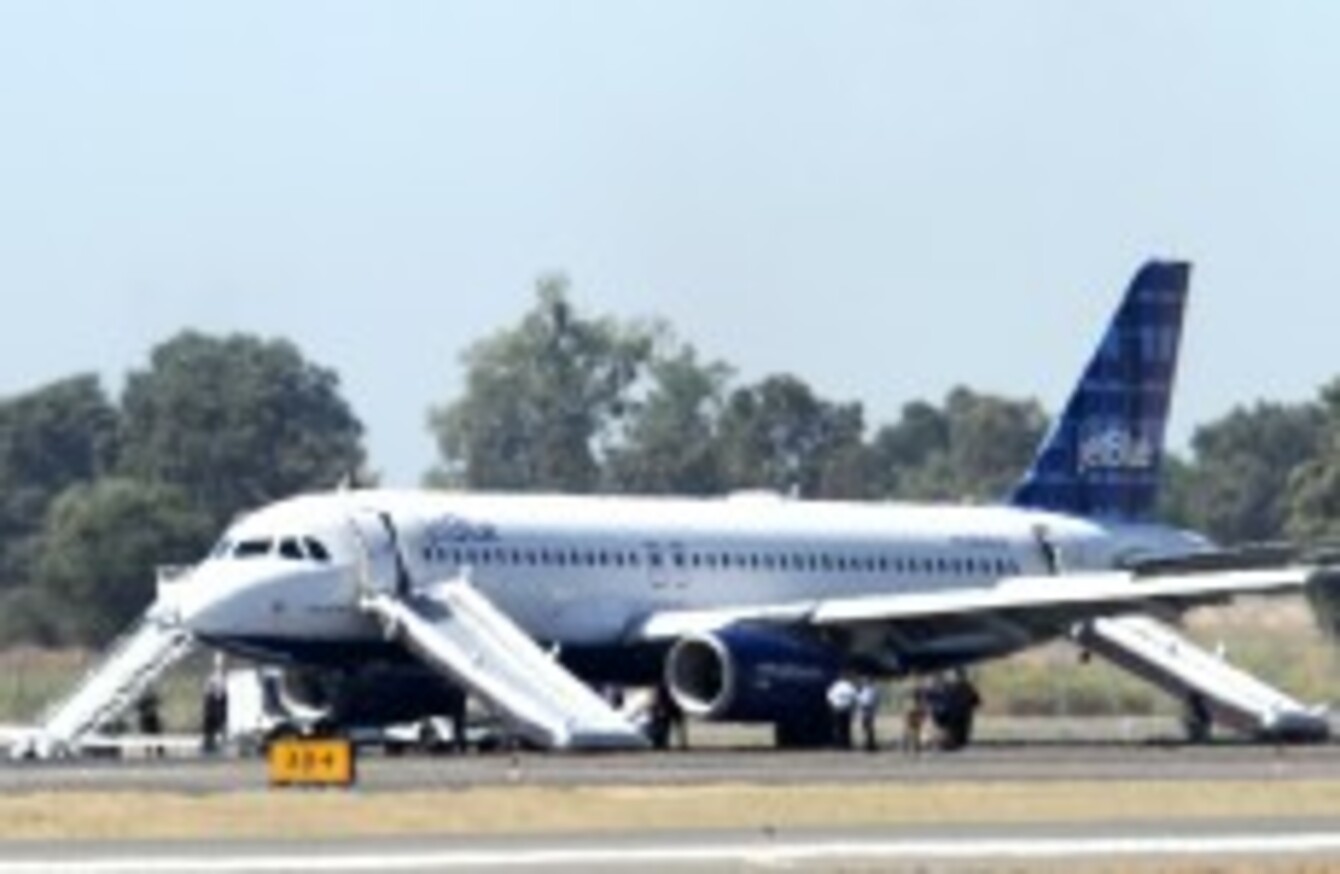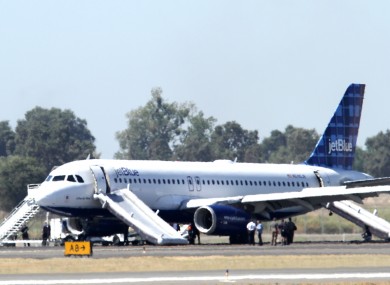 FIFTEEN PEOPLE were being treated in hospital overnight after a JetBlue plan caught fire on landing after a routine flight.
The flight made a 'hard landing' just after 1pm local time (10pm Irish time) yesterday, blowing four tires and catching fire – sparking an immediate evacuation from the plane at Sacramento International Airport.
The crew aboard the Airbus A320 were forced to deploy the emergency slides to evacuate the plane immediately.
One passenger aboard the plane told local TV that he heard a significant 'bang' when the plane landed and that it had stopped to a sudden halt, flinging some passengers from their seats.
He said:
We were then told to start evacuating very abruptly, you know 'Get out! Get out! Get out!' I looked back under the plane, and it was on fire, and all four tires were out.
The plane appeared to have experienced trouble with its brakes, the airline said.
The fire was quickly extinguished, however, and the passengers were bussed to the airport terminal. The incident is being investigated by local aviation authorities.