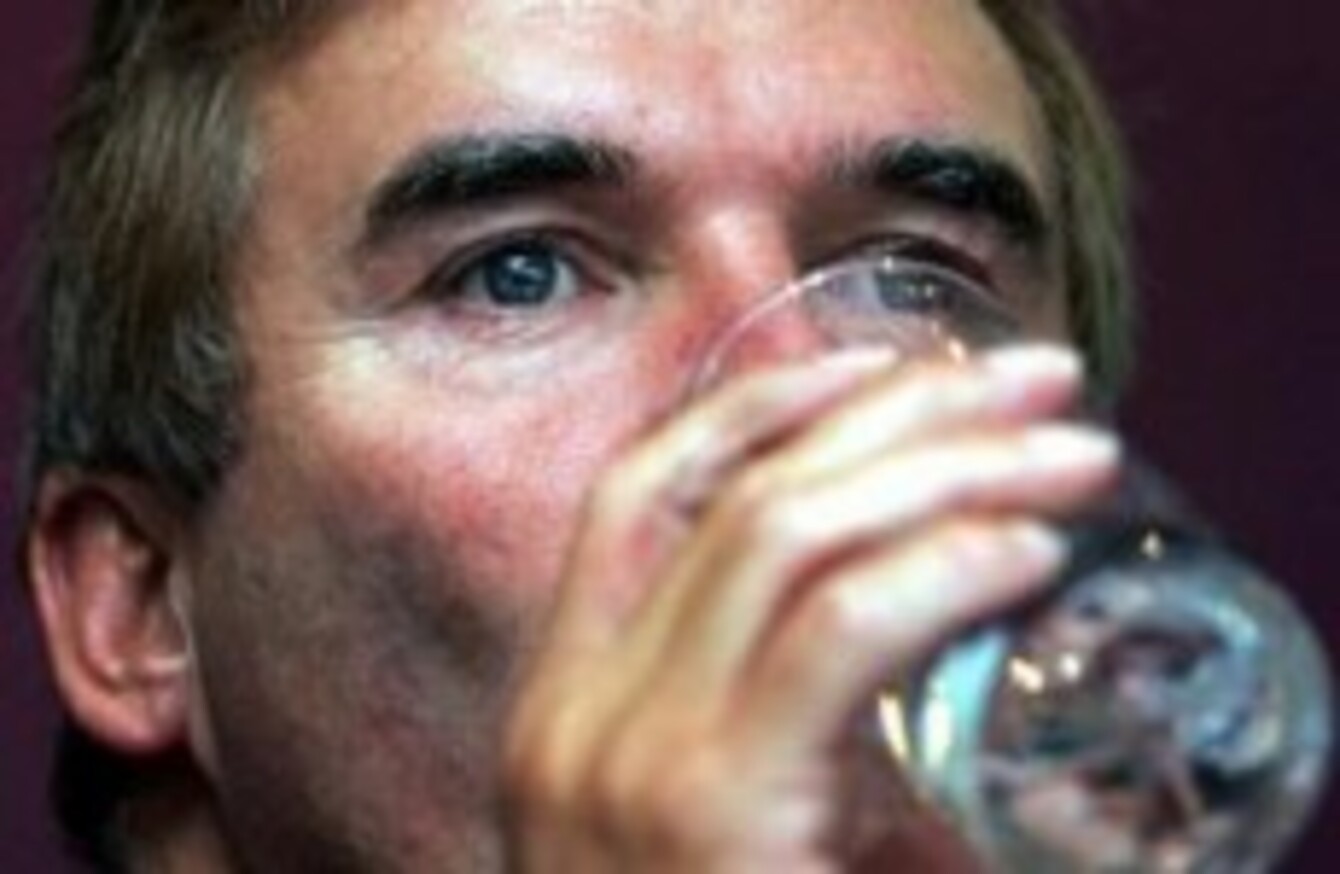 1 July: The Dáil passed the Civil Partnership Bill unanimously, after the opposition declines to call a vote. The bill had only a slightly tougher time getting through the Seanad, where it was approved by 48 votes to 4 on July 8, and was signed into law by President McAleese on July 19.
10 July: Raoul Moat was shot dead by police after killing one person and seriously injuring two others following his release from prison. He was eventually killed after a dramatic armed standoff, after police use Tazer guns without Home Office approval.
11 July: In their first Leinster football final for fifty years, Louth were pipped in injury time by neighbours and old foes Meath, thanks to a spurious decision to allow a seemingly illegal Joe Sheridan goal. Referee Martin Sludden was attacked by irate Wee County supporters as he left the field afterward; the prospect of a replay was dismissed by the Meath team.
The aftermath of the game completely swamped that of the soccer World Cup Final, which ended with an extra-time victory for Spain over the Netherlands.
11 July: Seven young men in Donegal were killed when their car crashed into another outside Buncrana. The driver of the other car is also killed. The seven friends had been travelling home after watching the World Cup final that day.
12 July: The annual celebrations of the Battle of the Boyne turned violent in Northern Ireland, with police injured after hundreds take part in riots in the Nationalist area of Ardoyne in Belfast.
13 July: iPhone users on the O2 network had their mornings heavily disrupted after the time on their phones was sent backwards by 45 minutes. Users using their phones as alarm clocks, therefore, were woken up 45 minutes late.
14 July: Ivor Callely was suspended from the Seanad without pay for 20 working days, after a committee found he had acted wrongly in claiming travel expenses from an address in Cork when he was regularly based at his family home in Clontarf.
16 July: Allied Irish Banks and Bank of Ireland both passed European 'stress tests, which were described as "strenuous" by Central Bank governor Patrick Honohan. The two banks had passed even tougher tests before beginning their transfers to NAMA, he said. The same week, an ESRI report suggested that €7.5bn in Budget cuts will be needed before 2014 in order to bring the government deficit within EU limits.
18 July: Fresh from surviving a leadership challenge, Fine Gael leader Enda Kenny came under further pressure after it emerges that developer Michael O'Flynn, who owes NAMA about €1bn, was invited to a fundraising golf classic for his party.
23 July: The Apple iPad launched in Ireland, three months after its US launch. Queues for the device in Ireland were significant but smaller than expected, with many early adopters already having bought an American model. The iPhone 4 was launched a week later, on July 30.
24 July: 21 people were killed in a massive stampede at the Love Parade festival in Duisberg, Germany. The carnage is such that the annual festival was permanently cancelled.
#Open journalism No news is bad news Support The Journal

Your contributions will help us continue to deliver the stories that are important to you

Support us now
25 July: Snooker legend Alex Higgins was found dead in his Belfast flat, succumbing to throat cancer after a lengthy battle.
26 July: Dublin was named a UNESCO World City of Literature, only the fourth city in the world to be given the title.
29 July: French woman Dominique Cottrez admitted to murdering eight of her own children, believing to be suffering from a psychological condition called 'pregnancy denial'.
31 July: The Aviva Stadium hosted its first game, with a match between youth sides from Leinster-Ulster and Connacht-Munster. On the same day, Derval O'Rourke won silver in the women's 100m hurdles at the European Athletics Championships in Barcelona.