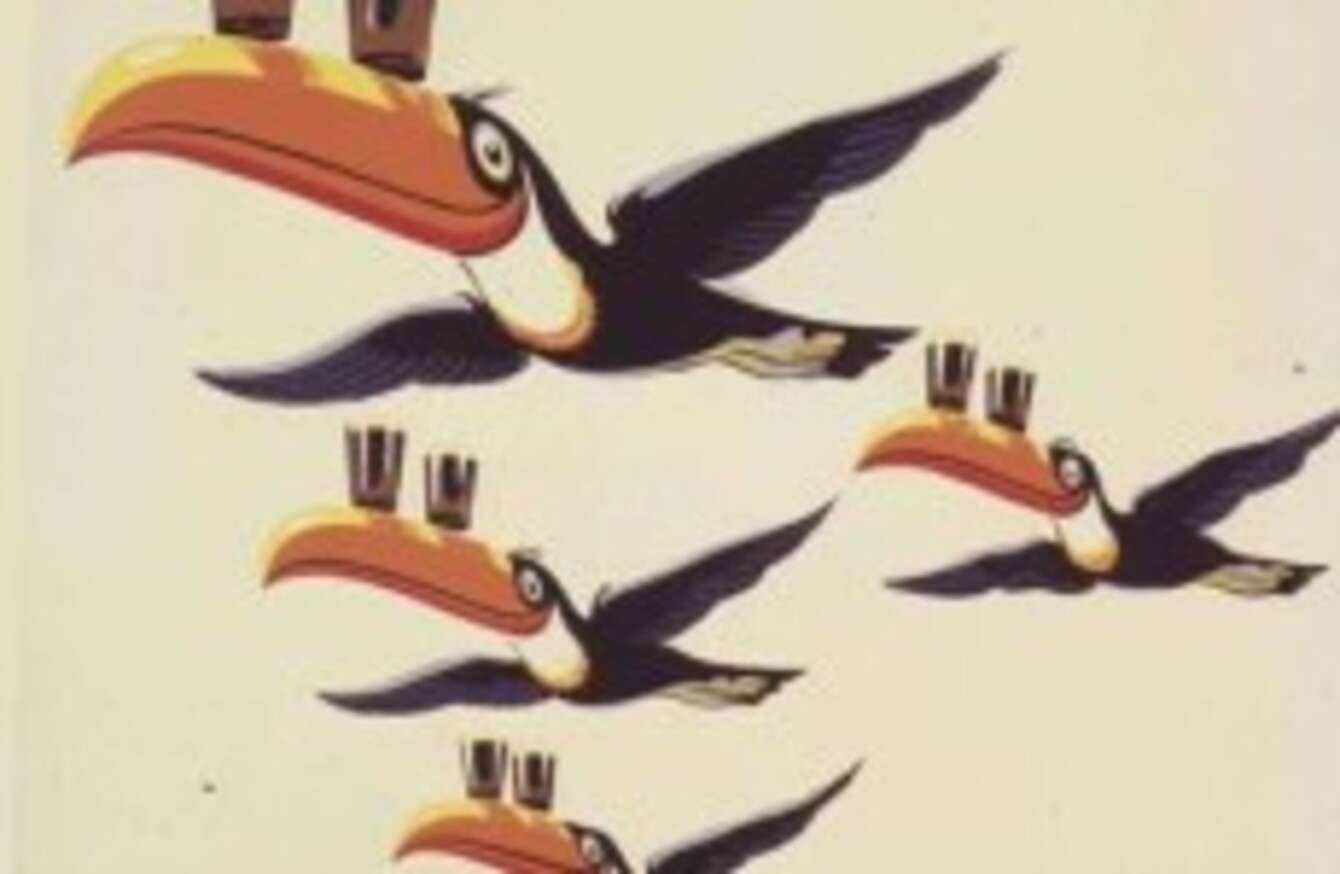 GUINNESS IS GOOD for you, or so they say. Now, whether that is true or not, one thing is without doubt: Guinness ads are always good.
In fact, some have even called them genius, so we've decided to take a look at the evolution of Guinness advertising over the past 250 years.
Guinness was founded in 1759 but didn't publish its first ad until 1794, and it soon set the standard for beer advertising with witty, engaging ads that helped create arguably the best-known beer worldwide.
Let's take a look at how Guinness ruled the airwaves before moving on to its print advertising below – don't forget to let us know in the comments which Guinness ad is your favourite.
1966: The Shipyard ad saw it exploring a new angle, following its analysis of consumer consumption habits. (Via maxpower1928 on Youtube)
1970: Ad agency JWT wins a Cannes Grand Prix for Black Pot.
Guinness moved its account from Benson to J Walter Thompson (JWT) in 1969. "Black Pot" helped to enforce the brand's uniqueness compared to other beers and won the brand critical acclaim. (Via JWTMENA on Youtube)
1995: Dancing Man – good things come to those who wait, this ad showed us. And boy, does that music get stuck in your head. (Via TheBestTVAds on Youtube)
1999: Inspired by a 1981 Guinness ad of the same name, "Surfer" launched in Britain on St. Patrick's Day. Created by AMV-BBDO, the commercial was also influenced by Walter Crane's painting "Neptune's Horses.""Surfer" received a Cannes Gold Lion, two gold pencils at the Design & Art Directors Association awards, and several Clios. (Via alvindorfman on Youtube)
2002: Tom Crean. This commercial tells the story of Irish Antarctic explorer Tom Crean, who was part of the Shackleton and Scott Antarctic expeditions in 1912.  (Via davidmagister on Youtube)
#Open journalism No news is bad news Support The Journal

Your contributions will help us continue to deliver the stories that are important to you

Support us now
2003: Michael Fassbender made waves in this ad, where he settled a quarrel with a pint of Guinness. (Via Faustine68 on Youtube)
2009: To celebrate the brand's 250th anniversary, Guinness decided to create their own holiday honouring founder Arthur Guinness. Now every September 22 at 17:59 (the year of the company's founding) drinkers around the world honour his legacy. (Via youmeeverybodytube on Youtube)
Before there was television, there was print advertising – and Guinness knew just how to grab the attention of viewers, thanks to its eye-catching images and memorable slogans.
Which one is your favourite?
1794: Guinness' first ad

1862: The Guinness harp

1929: Guinness is good for you

1930: Guinness for strength

1930s: From word of mouth to ads

1935: My Goodness, My Guinness

1945: Guinness ad

1954: Lovely day for a Guinness

1954: Guinness Book of World Records

1966: Guinness creates a parody of the Bayeux Tapestry

1983 A new twist on an old favorite