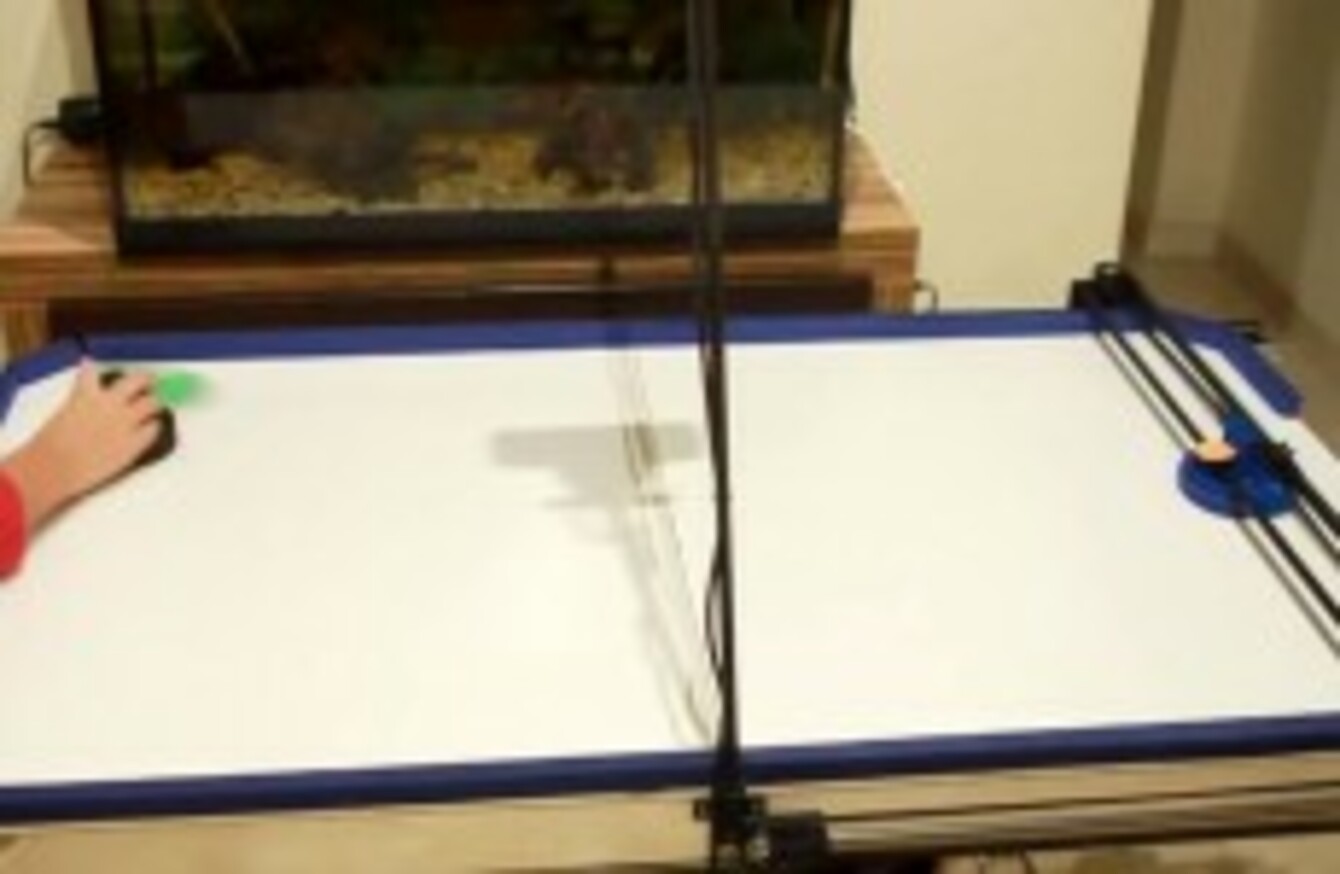 Image: Jose Julio/YouTube
Image: Jose Julio/YouTube
SHOULD YOU NEED to practice your air hockey skills, but can't find anyone to play with, you're in luck.
A programmer has used parts from a standard 3D printer and created an air hockey table with a robot opponent.
The printer can move and return pucks with enough speed and precision to present a challenge to anyone who wishes to play against it.
Inspired by his daughter's love of air hockey, Jose Julio used parts from a RepRap 3D printer, a PS3 EYE camera and a DIY air hockey table to develop a machine that can hold its own in a game.
But just how good is it? Julio writes on his blog:
What is the current robot skill? Well, now the robot could easily beat a child. An adult with some experience… can still win the robot, but I am sure that with some more small improvements it is going to be really hard to beat (sic).
Julio published the code for the robot on GitHub and a build manual for anyone who wants to reproduce their own version and improve upon it. He also mentions other ideas to progress it such as adjusting the difficulty level of the robot, or pitting two robots against each other in a game.

(Video: Jose Julio/YouTube)