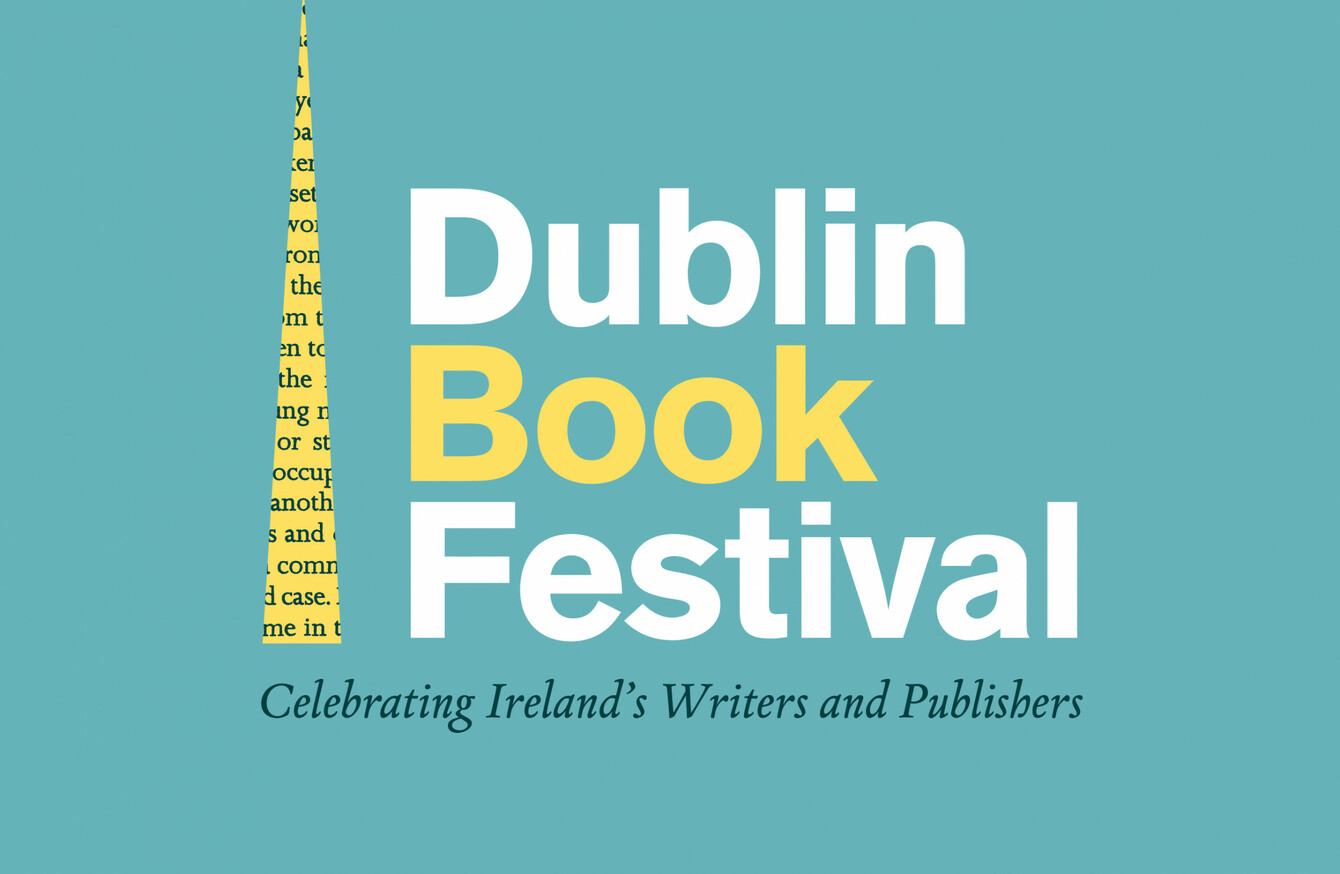 Image: Dublin Book Festival
Image: Dublin Book Festival
THE DUBLIN BOOK Festival, now in its 12th year, is a spectacular weekend held annually in November promoting Irish writers, independent publishers, and great new works to add to your personal library.
This year's programme features talks with prolific new talent in the literary world as well as walking tours around the city, and storytelling events suitable for all the family. 
Here are four events to head along to at Dublin Book Festival. 
1. Examine the legacy of Ireland's literary giant, George Bernard Shaw at a pop-up exhibition about the writer's life 
When: Friday 15 until Sunday 18, 10am -4 pm
Where: The Winter Garden, Smock Alley Theatre, 7 Exchange Street Lower, Dublin 8
George Bernard Shaw, born in Dublin in 1856, enjoyed several successes throughout his career, including winning both the Nobel Prize for Literature in 1925 and an Oscar a decade later, for his screenplay adaptation of his play Pygmalion. 
Based on Fintan O'Toole's book Judging Shaw, an examination of the writer's legacy, the Royal Irish Academy and NUI Galway have partnered up to present a pop-up exhibition in Smock Alley Theatre showcasing his achievements, life story and influence on Irish literature. 
More information available here. 
2. Emilie Pine and Arnold Thomas Fanning discuss their powerful memoirs with Sinéad Gleeson
When: Saturday November 17, 2pm – 3pm
Where: Main Theatre, Smock Alley Theatre, 7 Exchange Street Lower, Dublin 8
Sinéad Gleeson will be in conversation with Emile Pine and Arnold Thomas Fanning as part of the Emerging Authors Series. Pine, a lecturer in University College Dublin, released her debut book of essays entitled Notes To Self this summer to outstanding praise.
Mind on Fire: A Memoir of Madness and Recovery recounts several painful experiences of playwright, Arnold Thomas Fanning's life. Both authors present explicit explorations of grief, mental health and abuse in their remarkably endearing memoirs. Gleeson will talk to the writers about their process and the journey to publication. 
Tickets available here.
3. Why does it rain and how are hailstones formed? Learn about the weather with Joanna Donnelly and Fuchsia MacAree
When: Saturday November 17, 12:30pm – 1:15pm
Where: Boys' School, Smock Alley Theatre, 7 Exchange Street Lower, Dublin 8
Ever changing and unreliable, in Ireland at least, the weather sparks curiosity in practically everyone. It's natural to question why clouds gather in the sky or how hailstones form and fall in fleeting showers. 
Meteorologist Joanna Donnelly explains the many wonders of the weather in The Great Irish Weather Book, published by Gill Books. Beautifully illustrated by Fuchsia MacAree, the duo will share insights from the book to children for this special educational event.
Book tickets for this event here.
4. Discover the remarkable history of Ireland's publishing industry
When: Friday November 16, 5pm – 6pm
Where: The Winter Garden, Smock Alley Theatre, 7 Exchange Street Lower, Dublin 8
Author and publisher Tony Farmar recently completed an extensively in-depth chronicle focusing on Ireland's interesting publishing heritage. The History of Irish Book Publishing is the first record, of its kind, to examine this aspect of the country's literary culture. 
The book will be launched in Smock Alley Theatre and will include a panel discussion featuring Samantha Holman, Fergal Tobin, and Conor Kostick. The latter contributed the book's final chapter. 
This event is free. More information available here.