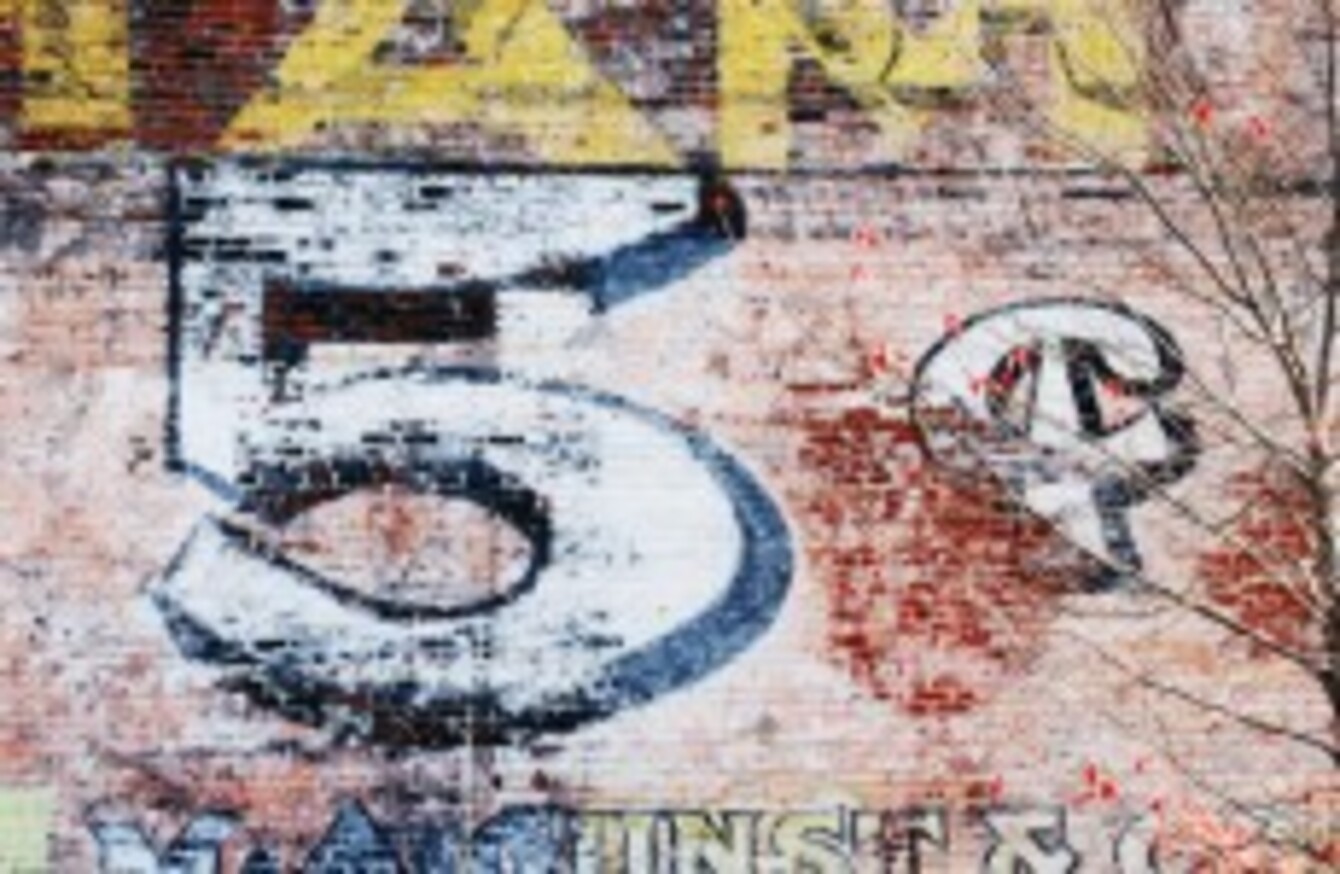 Image: http://www.shutterstock.com/pic-40609840/stock-photo-bull-durham-cent-owl-cigar-ghost-sign-ont-he-west-side-of-building-at-sw-h-street-grants.htmL
Image: http://www.shutterstock.com/pic-40609840/stock-photo-bull-durham-cent-owl-cigar-ghost-sign-ont-he-west-side-of-building-at-sw-h-street-grants.htmL
EVERY WEEKDAY EVENING, TheJournal.ie brings you the five stories you need to know as you round off your day.
1. #RIGHT TO DIE: The Supreme Court has dismissed an appeal by a seriously ill woman with multiple sclerosis who had sought to be allowed an assisted suicide without the risk of prosecution for anyone who helped her. The 7 judges said that Marie Fleming's case was "very tragic" but ruled that there is no constitutional right to take one own's life.
2. #ADRIAN DONOHOE: Gardaí investigating the shooting dead of Detective Garda Adrian Donohoe during a raid on a Louth credit union are carrying out searches in Louth this afternoon, close to the border with Northern Ireland. Gardaí said today's searches are part of a follow-on investigation from work carried out by the PSNI earlier this month.
3. #XTRA-VISION: DVD and game rental chain Xtra-vision is to go into receivership today, putting more than 1,000 jobs at the company at risk. Shops will remain open as the receivers seek a buyer for the firm, which has already closed some 20 stores over the past two years in a bid to deal with its financial losses. The company's directors blamed illegal downloading of films for the drop-off in people buying movies.
4. #SPENDING: The State's spending watchdog has taken issue with almost €1 million spent by a HSE training fund during its 12-year existence. The Comptroller & Auditor General said a report into the National Health and Local Authority Levy fund found "substantial" spending in areas which had unclear connections to the purpose of the fund.
5. #BOSTON: The mother of the Boston Marathon suspects has insisted that her sons are innocent, and fought back against accusations that she herself had links to their terrorist-related plans.