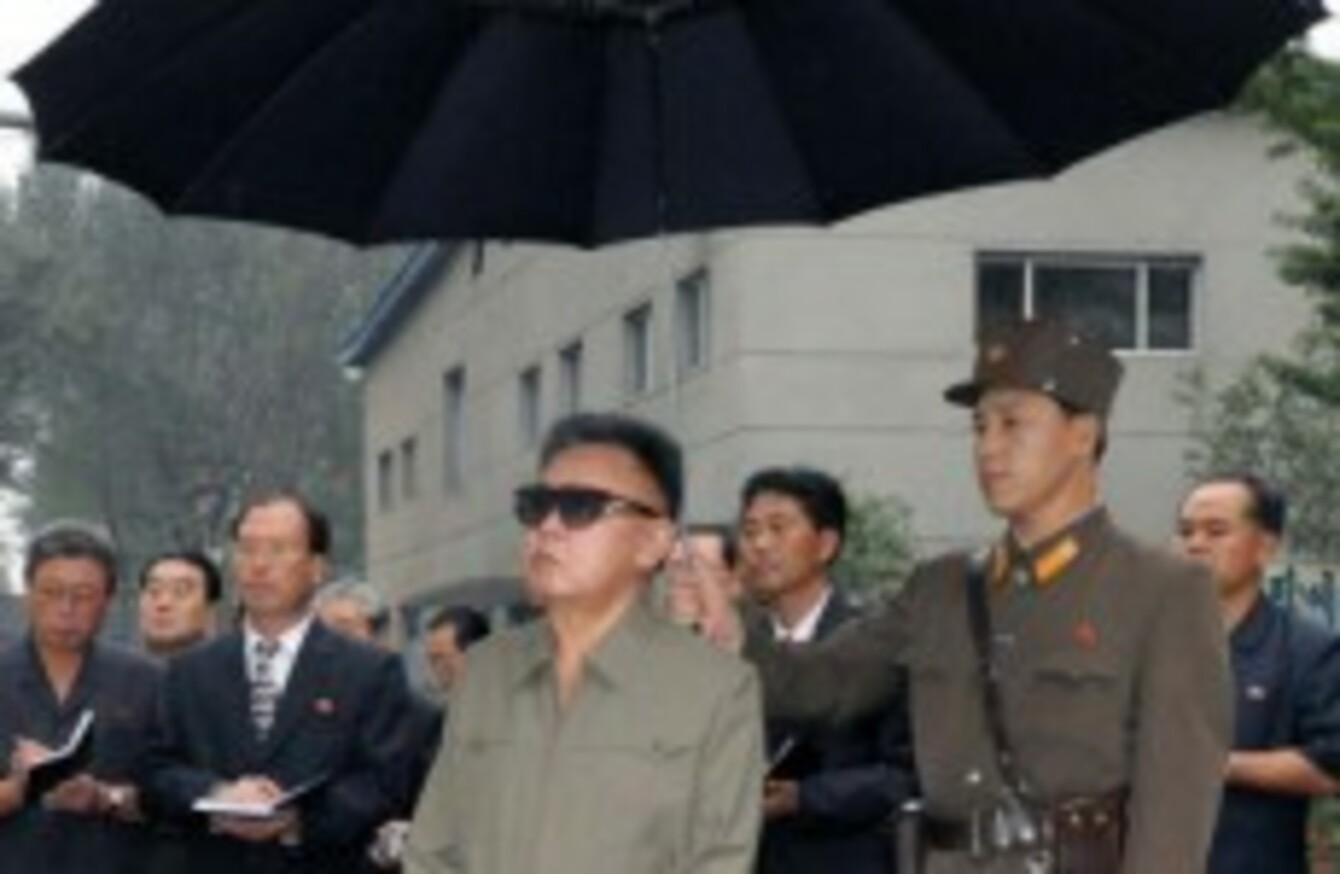 Image: AP/Press Association Images
Image: AP/Press Association Images
This article was first published on TheJournal.ie on 28 September 2010
KIM JONG IL HAS PROMOTED his youngest son to a senior military post, suggesting he may be the leader's favoured heir to take over when he leaves office.
But how much do we really know about Jong Il? TheJournal.ie has found five strange things that you might not know about the North Korean leader:
1. He's really got a thing about pizza.
It took ten years, but Kim Jong Il's pizza programme finally came to fruition in 2009. According to the Guardian, he had brought a group of Italian chefs to Pyongyang in the 90s to train army officers on how to create the perfect pizza.
One of the chefs claimed that Jong Il visited the training sessions one day, and likened the experience to seeing God.
2. He has pretty expensive taste.
Jong Il was the world's biggest buyer of Hennessy cognac between 1992 and 1994, according to the drinks company.
Last month, he reportedly gave 160 Mercedez-Benz cars out among his highest-ranking party officials despite a UN ban on luxury exports to North Korea.
3. He's quite the Bond fan.
A former CIA psychologist who studied Kim Jong Il told CNN that Jong Il was a big fan of James Bond movies. He had tapes of the Bond film collection among his 20,000-strong video library.
Makes you wonder what the rest of the films in there are…
4. His love of films led him to kidnap an actress and a director
Jong Il's dream of creating a North Korean Godzilla film resulted in him kidnapping South Korean director Shin Sang-ok and his wife, actress Choi Eun-hee. They were held in North Korea for several years before managing to escape in 1986 while on an official visit to Vienna, by seeking refuge in the city's US embassy.
The Guardian reports that Jong Il pulled Shin's films after the couple's embarrassing escape.
5. Some giant rabbits in his care were mysteriously never heard of again after his birthday feast.
In 2007, a German rabbit breeder said he suspected the North Korean leader had eaten the giant rabbits he sent to Pyongyang for a food production programme.
Breeder Karl Szmolinsky, 68, told the Times that he believes the North Koreans cancelled his trip to help set-up the breeding programme because the rabbits were served up during Kim Jong Il's 65th birthday celebration.