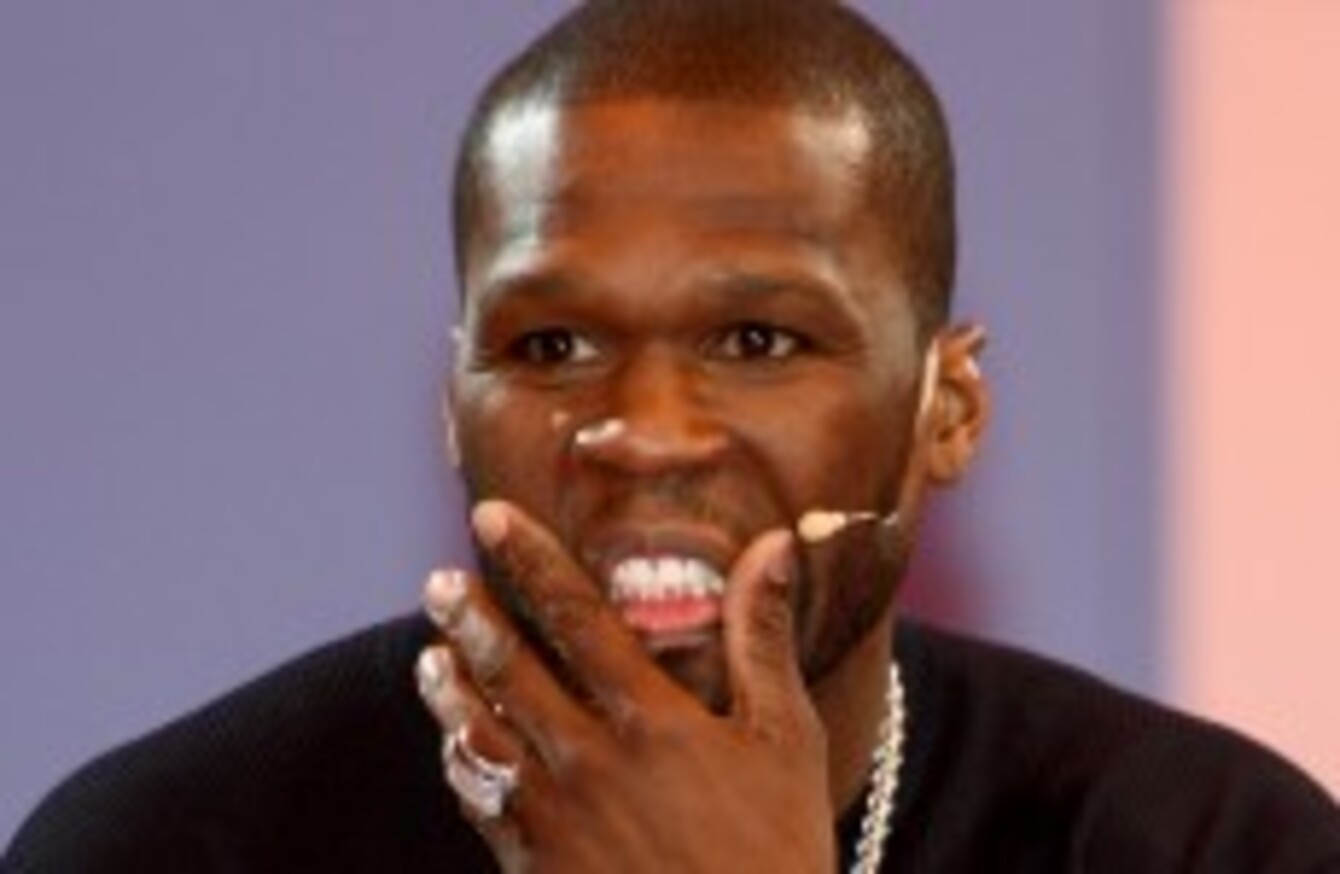 Image: David Jones
Image: David Jones
RAPPER 50 CENT has filed for federal bankruptcy protection, days after a jury ordered him to pay $5 million (€4.5 million) in an invasion-of-privacy lawsuit.
Curtis Jackson III (40) filed for Chapter 11 bankruptcy protection in US Bankruptcy Court in Hartford, Connecticut. He owns a 50,000 square foot mansion in the area.
The filing lists both the assets and liabilities for the Get Rich or Die Tryin' artist as between $10 million and $50 million and indicates his debts are primarily consumer and not business related.
The filing comes after a New York jury ordered Jackson to pay $5 million to a woman who said he acquired a video she made with her boyfriend, added himself as a crude commentator and posted it online without her permission.
The jury this week was scheduled to deliberate on possible further punitive damages in Lastonia Leviston's invasion-of-privacy lawsuit against Jackson, but the filing may put the trial on hold. Jackson did not appear as scheduled today to testify about his finances because of the bankruptcy filing, his lawyer said.
"Mr. Jackson's business interests will continue unaffected in the ordinary course during the pendency of the Chapter 11 case," attorney William A Brewer III said in a statement.
"This filing for personal bankruptcy protection permits Mr Jackson to continue his involvement with various business interests and continue his work as an entertainer."
Rick Ross
The lawsuit stems from a 13-minute video that appeared online in 2009, featuring a wig-wearing 50 Cent as a narrator dubbed Pimpin' Curly.
He makes explicit remarks about the images and taunts rap rival Rick Ross, who isn't in the video but had previously had a daughter with Leviston. At the time the video surfaced, Ross and 50 Cent were trading barbs via video, lyrics and interviews.
Jackson got the tape from the man in it, Leviston's boyfriend at the time. The rapper said that he didn't actually post the video but that Leviston's then-boyfriend said she wouldn't mind if he did.
The internet has reacted to the news with many, inevitable puns:
50 Cent burst onto the rap scene with 2003′s Get Rich or Die Tryin and its lead single In Da Club.
Jackson is an admitted former crack dealer and has been shot nine times.
He built an empire beyond entertainment, investing in Vitamin Water and expanding his business interests into clothing and audio equipment.
Jackson has gone on to become an actor whose credits include the Starz network action series Power and the upcoming boxing movie Southpaw.
He also was named by Forbes in May as one of hip-hop's five wealthiest artists for 2015.
He bought his 17-acre home in Connecticut from boxer Mike Tyson in 2003 for $4.1 million (€3.7 million). The house includes 19 bedrooms, more than two dozen bathrooms, a gym, billiard rooms, racquetball courts and a disco complete with stripper poles.
It had been listed for sale in 2009 for $10.9 million (€9.9 million), but is no longer on the market.
Additional reporting by Órla Ryan