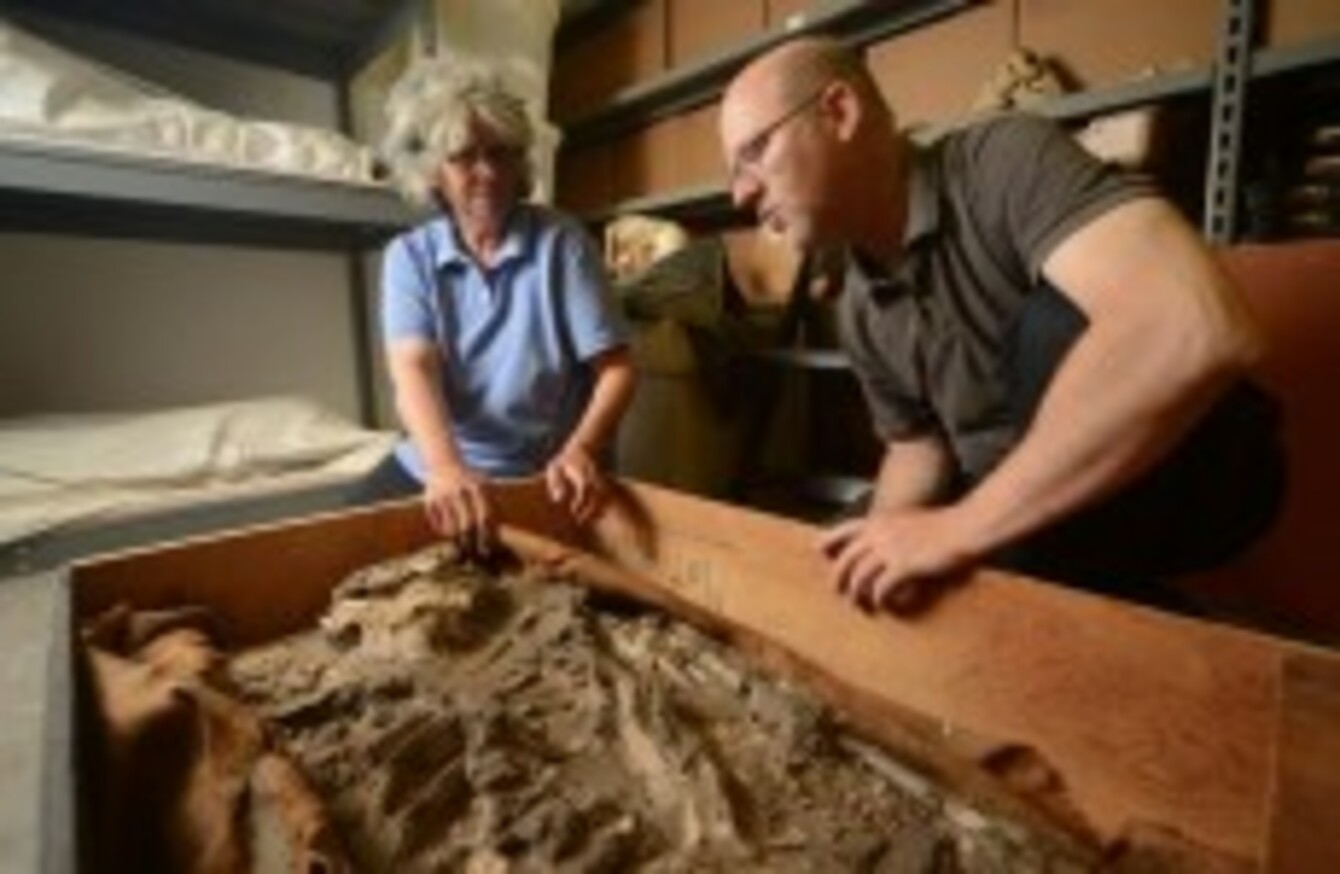 Image: Kyle Cassidy/Penn Museum
Image: Kyle Cassidy/Penn Museum
AN ARCHAEOLOGY MUSEUM in the US made an unexpected a discovery when its staff found a 6,500-year-old human skeleton in its own basement.
Researchers at Penn Museum discovered the skeleton, which had been missing for some 84 years, in a wooden box with no identifying documents.
The researchers had begun to digitise records from an excavation which had taken place in what is now Iraq between 1922 and 1934, when they realised that one skeleton was unaccounted for.
The skeleton, which dates from roughly 4,500 BC, has been nicknamed Noah by museum staff.
It was unearthed at Ur, in modern-day Iraq, in 1929-1930 by British researcher Sir Leonard Woolley and his team of archaeologists from Penn Museum and the British Museum during a major excavation.
The team found some 48 graves on the site, but the skeleton was the only one that Woolley saved from the excavation and had shipped to Philadelphia because it was in better condition than all the others.
Dr Janet Monge of Penn Museum says the skeleton is likely to have belonged to a muscular man aged 50 or older who was between 5 '8″ and 5'10″ tall.
Skeleteons from this period are extremely rare and researchers say they hope it may provide new information about diet, ancestral origins, trauma, stress, and diseases among people who lived during the period.