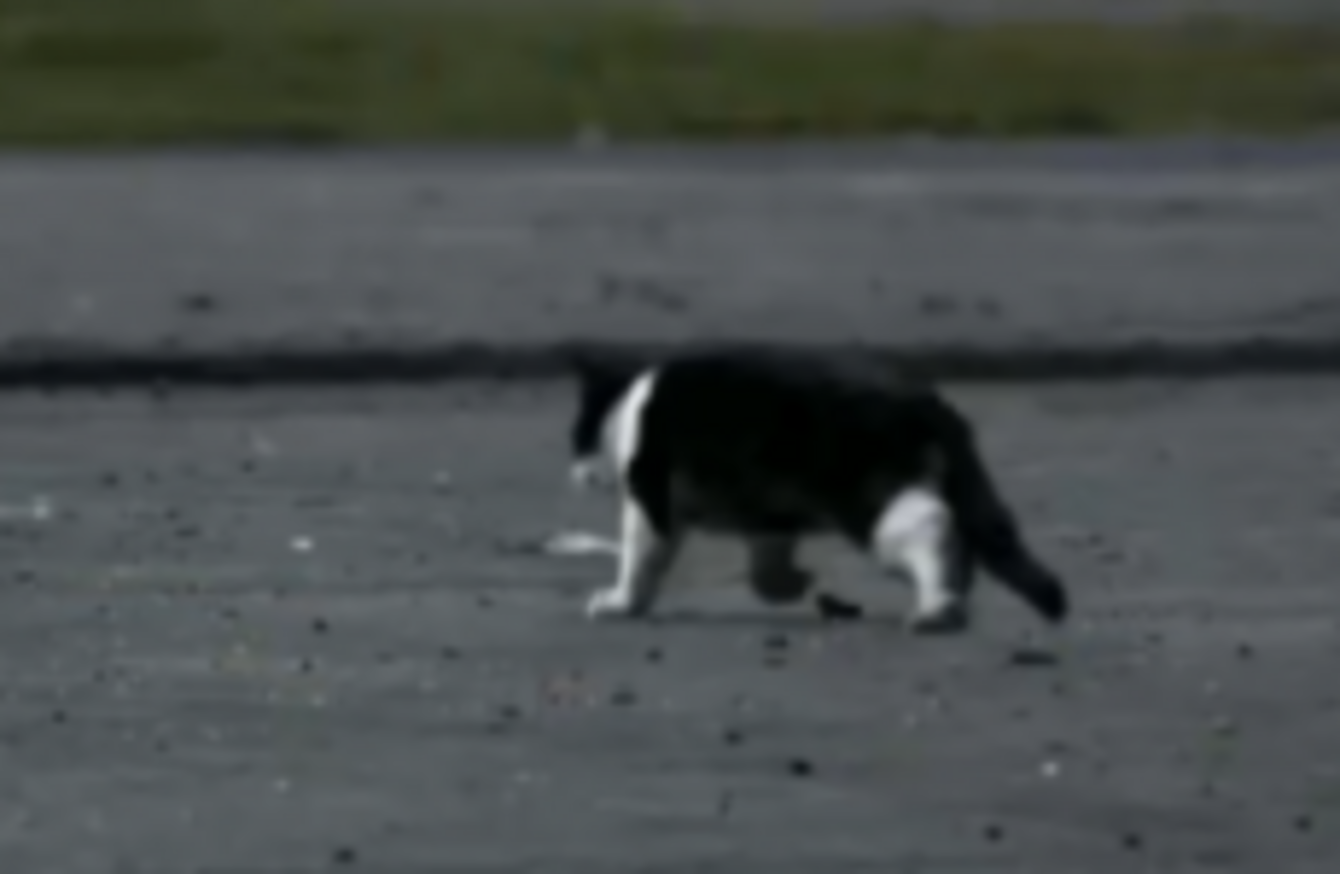 The Love/Hate cat was a (fake) victim of TV violence
Image: RTÉ Screengrab
The Love/Hate cat was a (fake) victim of TV violence
Image: RTÉ Screengrab
A NEW SURVEY has found that Ireland's attitude towards violence on television is changing.
The Broadcasting Authority of Ireland yesterday revealed the findings of a new Ipsos MRBI poll that asked for people's attitudes towards violence on television.
It found that 61 per cent of those polled regarded themselves as fairly or very liberal, while 37 per cent regarded themselves as being fairly or very conservative.
Over 70 per cent believed that broadcasters should cater for all viewers, even if their own tastes are offended. However, 81 per cent said that their expectations of what should be offered differed from the reality.
80 per cent said that they were offended by scenes or descriptions of rape and sexual assault or cruelty; 50 per cent by explicit or graphic images; and 30 per cent by comedy or reality TV.
One quarter of people are regularly or occasionally offended by how lesbian, gay, bisexual and transgender people are portrayed on TV.
The figures for offence taken to the portrayal of women, people with disabilities and immigrants are broadly similar.
Speaking at the discussion event, Bob Collins of the BAI said that public input was crucial.
"The conversation we are having today is just the beginning of the process of redrafting the Code of Programme Standards. There will be full consultation with the public and with broadcasters over the coming months and everyone will have an opportunity to make their views known."