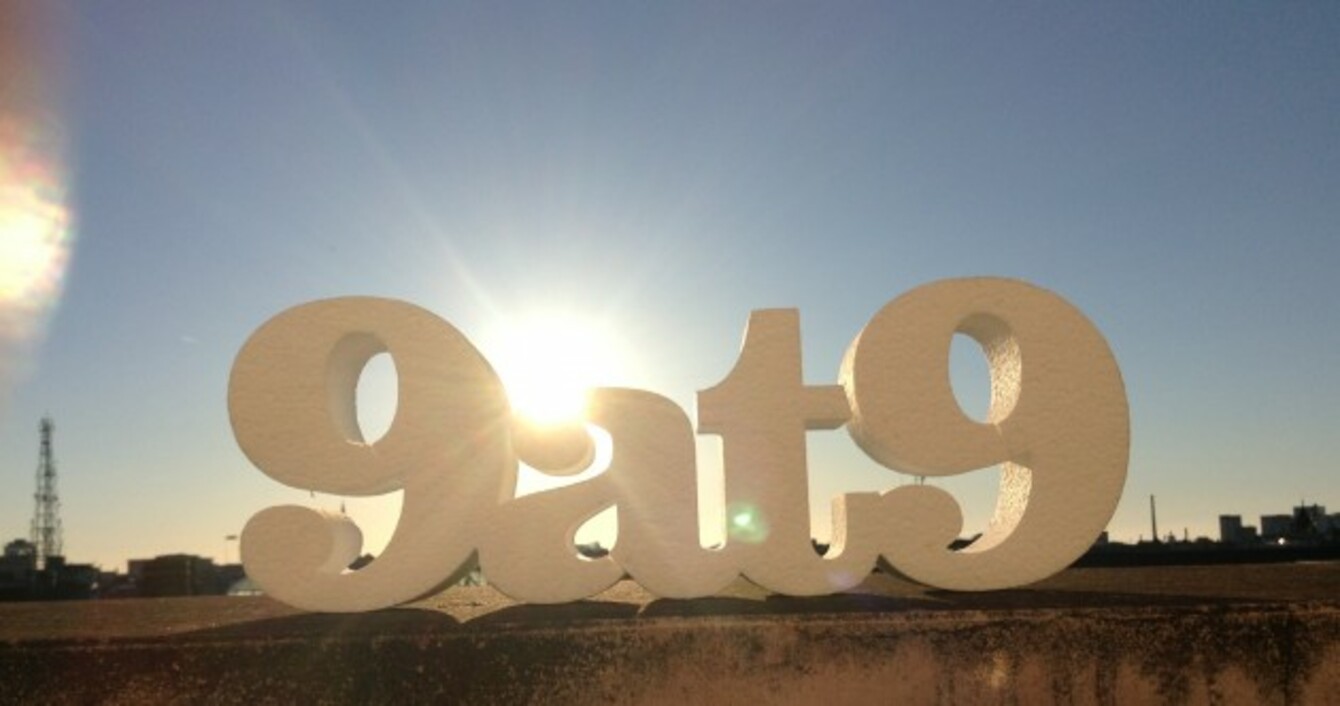 Daybreak at TheJournal.ie Towers.
Image: Daragh Brophy/TheJournal.ie
Daybreak at TheJournal.ie Towers.
Image: Daragh Brophy/TheJournal.ie
EVERY MORNING, TheJournal.ie brings you the nine stories you need to know with your morning coffee — shortly before 9am.
1. #GEORGE MANSON Garda dog teams and the Coast Guard's Rescue 116 helicopter have joined the search for missing 76-year-old George Manson, who was last seen in the Stillorgan area of Dublin on Sunday. A car has also been located.
2. #DRUMM Former Anglo boss David Drumm is up in court today in Boston facing fraud allegations. The trial will see Drumm, who was in charge of the bank when it was bailed out, questioned about a number of alleged instances of fraud.
3. #ANOTHER 48 HOURS Two days out from voting day, RTÉ has published a 'poll of polls'. It contains little encouraging news for the coalition, with FG and Labour both on course for losses in the local and European elections.
4. #NIGERIA At least 118 people have been killed in twin car bombings in the central Nigerian city of Jos, the BBC reports. President Goodluck Jonathan has called the attackers 'cruel and evil'.
5. #CYBER-BULLYING Childen who experience violence and harsh discipline are more likely to become cyberbullies or their victims, this morning's Irish Examiner reports. The findings are part of new research that's been prepared for the Department of Education and HSE.
6. #THAILAND A day after declaring martial law, the Thai military has called all parties involved in political unrest in the country to a meeting, CNN reports. Military officials have denied that their intervention in Thailand's running is a coup.
7. #HER MAJ A new poll, in today's Irish Times, finds that 69 per cent of people would be in favour of inviting members of the royal family over for the 1916 commemorations in two years' time.
8. #HOWYA ROSIE Dubliners can walk or cycle over the Liffey's newest bridge from this morning. It's also open to buses and taxis (and regular drivers who enjoy penalty points and court appearances).
9. #THE OUTLOOK Finally, the weather… It was a bright start in many parts of the country (as you can see from our picture) — the good news though is that it will stay dry in many areas, but there'll be showers and 'heavy showers' in parts of the north, west and southwest.