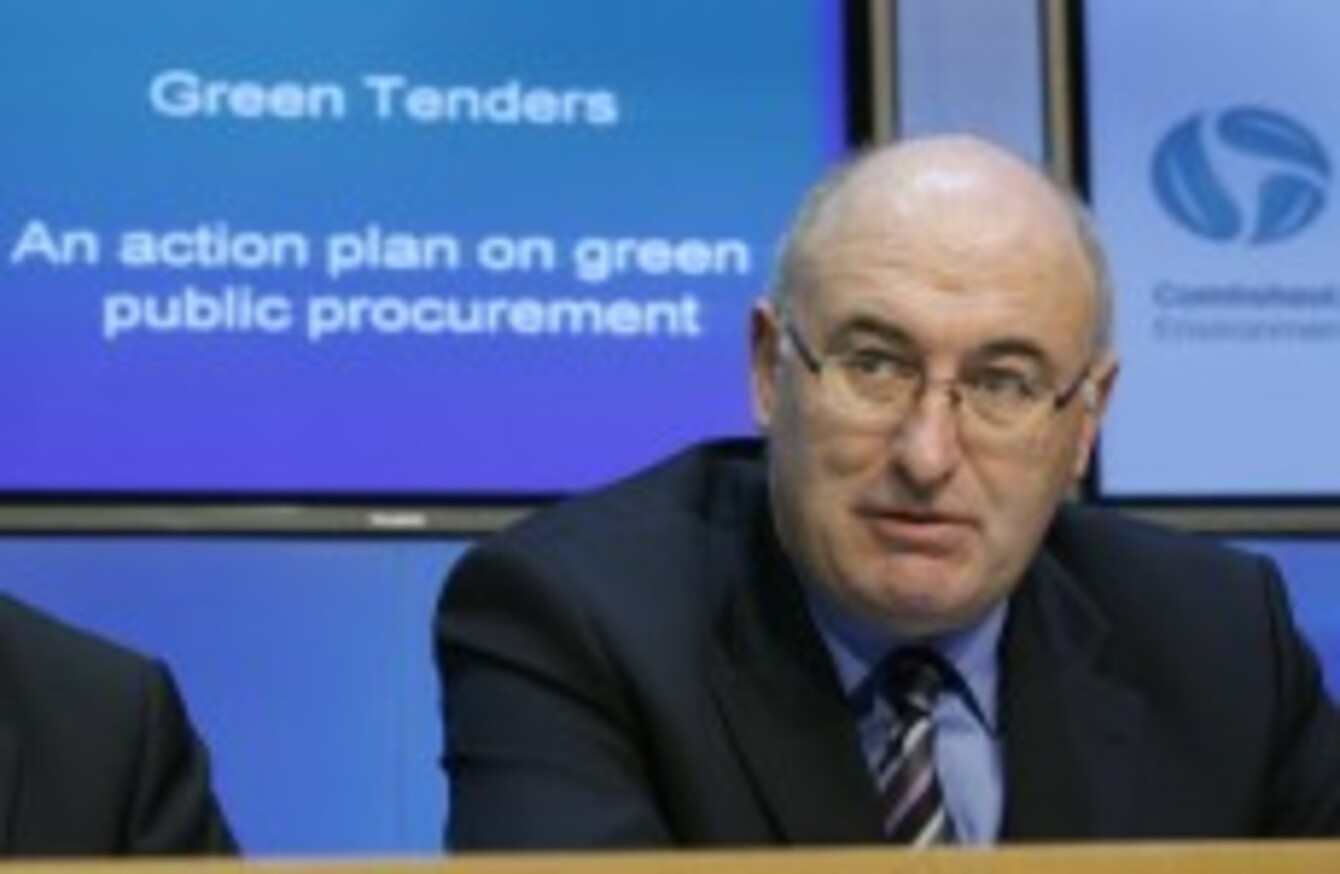 Image: Mark Stedman/Photocall Ireland
Image: Mark Stedman/Photocall Ireland
ALMOST A THOUSAND householders have had their payments for the Household Charge rejected – because they were sent late and did not include the appropriate penalties.
Phil Hogan has confirmed that, as of earlier this week, 945 people have had their €100 payment returned by the Local Government Management Agency because they did not include an extra €13 to cover their late payments.
Households paying the charge after the original deadline of March 31 are liable to a €10 flat-rate penalty if paying within three months, as well as a 1 per cent interest per month for every month by which payment is delayed.
This means that anyone paying the charge within a month of the deadline is charged €111, while people paying in the second and third months are charged €112 and €113 respectively.
Therefore, while no breakdown of the 945 rejected payments is provided in Hogan's response to parliamentary questions from Pearse Doherty, households could only have incurred a maximum late fee of €13 by this point.
Hogan said the Local Government Management Authority, which is responsible for administering the system, did not accept "household charge payments made after the 31 March deadline unless accompanied by the appropriate late payment fee and late payment interest."
He added, however, that he had asked the LGMA to modify its payment system so that anyone paying the €100 charge after the deadline would have the €100 charge retained, "with appropriate follow up in respect of the collection of late payment penalties where due".
Hogan stressed that the charge was run on a self-assessment basis and it was up to a homeowner to pay the charge or to register for a waiver, unless they were already specifically exempted from payment.
The most recent figures for the charge, published last Friday, showed a total of 942,204 households as having either paid for the charge or seeking a waiver. 805,569 of those properties had registered by the original March 31 deadline.
Sinn Féin's environment spokesman Brian Stanley this week introduced legislation to the Dáil which would repeal the charge entirely. Fianna Fáil has tabled separate legislation which would extend the 'original' payments deadline until the end of September.