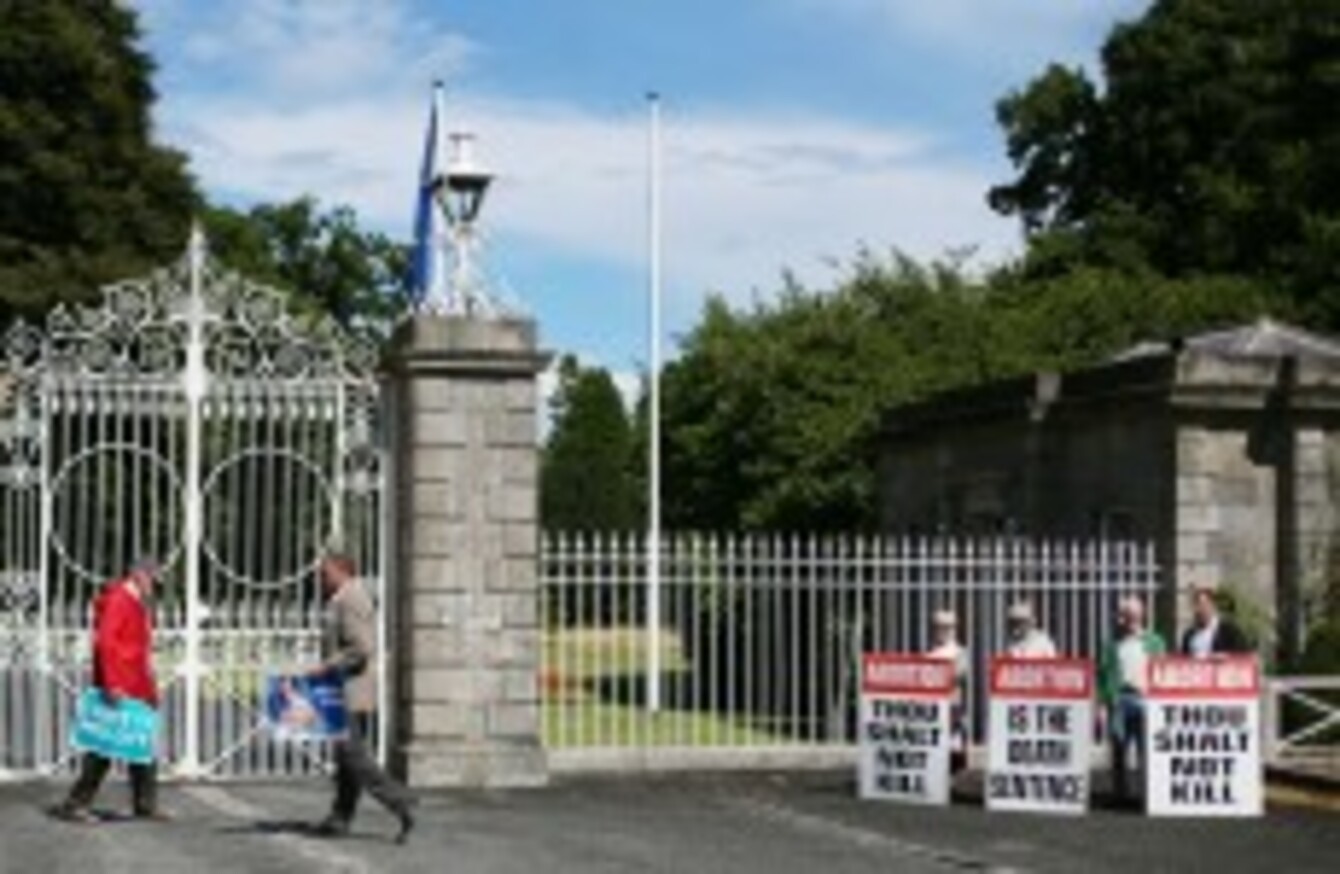 Image: Niall Carson/PA Wire/Press Association Images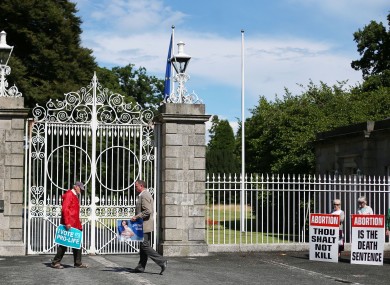 Image: Niall Carson/PA Wire/Press Association Images
A COMMITTEE ESTABLISHED to come up with guidelines for the practical implementation of the Protection of Life During Pregnancy Act met for the first time on Tuesday.
The group has been given three months to complete its work but could return its recommendations to the Department of Health earlier than the end-December.
If it takes the full 90 days to work out the "operational issues" that the department says need to be addressed, then it could be January 2014 before the Act is commenced.
The Act was signed into law by President Michael D Higgins on 30 July this year. The Department said it is liaising with the Health Service Executive (HSE) on the various matters that need to be worked out in order to commence the legislation.
"The Act will be commenced as soon as is practicable," the Department of Health told TheJournal.ie in a statement.
Following a report in the Irish Times – that was later retracted – it emerged that the new laws on legal terminations had not commenced.
Yesterday, the Mater Hospital confirmed that it will comply with the legislation, despite concerns from a member of its board of governors.