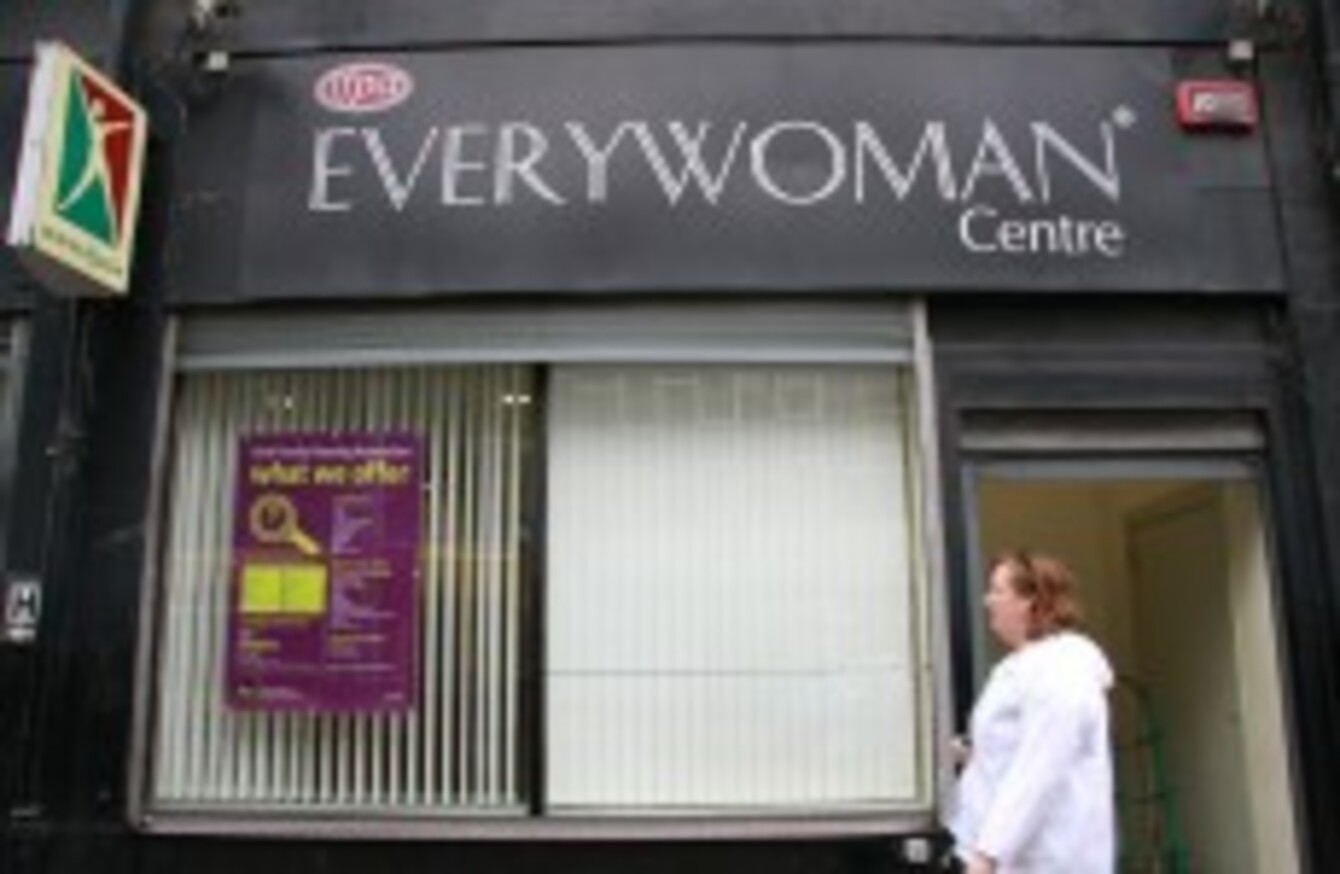 The Irish Family Planning Association say demand is increasing for post-abortion care. (File photo)
Image: Nicole Browne / Photocall Ireland
The Irish Family Planning Association say demand is increasing for post-abortion care. (File photo)
Image: Nicole Browne / Photocall Ireland
THE IRISH FAMILY Planning Association recorded an 82 per cent increase in the number of women seeking post-abortion counselling services in 2012.
In their annual report published to day, the IFPA say that there are a number of reasons for this upsurge in demand. It includes they say an increase in the number of women attending with what the IFPA describe as "complex circumstances surrounding their unplanned pregnancies requiring sustained support". Of this number, 18 per cent were clients who hadn't attended the IFPA before.
A spokesperson for the IFPA also said that the increase is also due to people being more open about their experiences, "It shows that there's a breakdown in stigma in issues around abortion. People are more open to talk and there is a wider discussion on the issues."
More women also sought help for a crisis pregnancies last year with a 6 per cent increase in face-to-face consulations. In total over 1,500 women, girls and couples received face-to-face crisis pregnancy counselling with a further 305 women and girls received telephone pregnancy counselling.
Migrant women accounted for 16 per cent of clients seeking counsellling, representing an increase of 10 per cent on 2011. The IFPA say these cases can be complicated by a number of factos including a lack of familiarity with Irish law and travel restrictions.
These burdens can cause delay in accessing abortion services which can lead to a more invasive and expensive procedure explains the IFPA report.
STI screening
The report also detailed an increase in the number of people being screened for STIs last year with 2,058 tests being carried out in IFPA clincs, a 16 per cent increase on 2011.
The sexual health charity is warning however that this increase in demand is not being met by a corresponding in crease in screening facilities, especially for young people and those on low incomes.
The report points out that young people on low incomes represent the group with the highest incidence of STI infection in Ireland and argues that many must pay for a full screening at primary care level.
The report also identifies a lack of screening services for people living in rural areas.
IFPA medical director Dr Caitriona Henchion points out that the increase in screenings shows that more people are taking responsibility for their sexual health and this must be supported:
Despite the growing importance of sexual health care for people and the increase of STI rates in Ireland, as highlighted by the current HSE awareness campaign on gonorrhoea, screening services nationally remain inadequate," she say.
Affordable and comprehensive screening should be available at a primary care level. This would ensure that people across Ireland have access to the sexual health services they need. In this context, the forthcoming National Sexual Health Strategy represents the ideal opportunity for a nationwide STI screening service.
The IFPA provided almost 17,500 sexual and reproductive services to clients at their two family planning clinics in Dublin in 2012. Details of the IFPA services are available here.