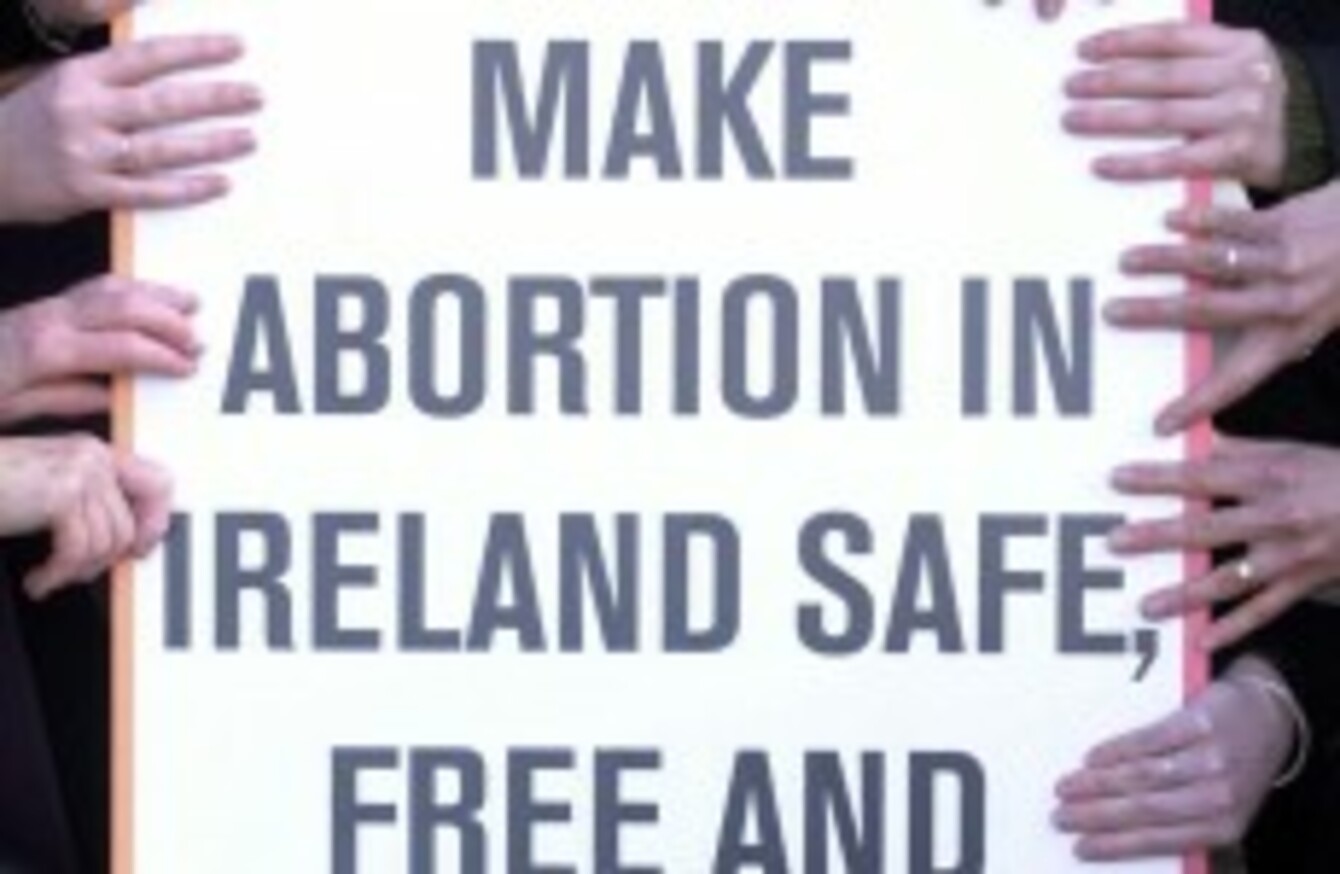 File photo
Image: Haydn West/PA Archive/Press Association Images
File photo
Image: Haydn West/PA Archive/Press Association Images
A NEW POLL out today finds that 85 per cent of people in Ireland favour abortion in certain circumstances.
The Ipsos MRBI poll in the Irish Times also shows that 12 per cent believe that abortion should not be permitted under any circumstances while three per cent have no opinion.
On legislating for the X Case – which allows for abortion where a woman's life is at risk including from the threat of suicide – 71 per cent say they would favour legislation for this, 11 per cent say they would not but nearly a fifth – 18 per cent – say they had no opinion.
The poll of a representative sample of 1,000 people also finds that there is strong support for abortion to be permitted in circumstances of rape or abuse (78  per cent), incompatibility with life outside the womb (79 per cent) and where the woman's life is at risk (84 per cent).
Support is also strong for abortion to be permitted where a woman's health is at risk with 70 per cent backing this.
However fewer people favour abortion where a woman deems it to be in her best interest with just 37 per cent of those polled agreeing with this.
The poll also finds that supporters of Fine Gael and Labour strongly back legislating for the X Case with Fianna Fáil and Sinn Féin voters as well as those who support independent or smaller parties also supporting it.
Those over 65 and those in 16 to 24 age profile are less enthusiastic about legislation than other age groups while farmers and those in the poorest DE social group are not as strongly supportive of the proposal as people in other categories.
The poll has similar findings to those in a recent Behaviour and Attitudes survey in the Sunday Times which found strong support for abortion to be available to women in cases of rape and where there is a fatal foetal abnormality, both circumstances outside of the X Case.