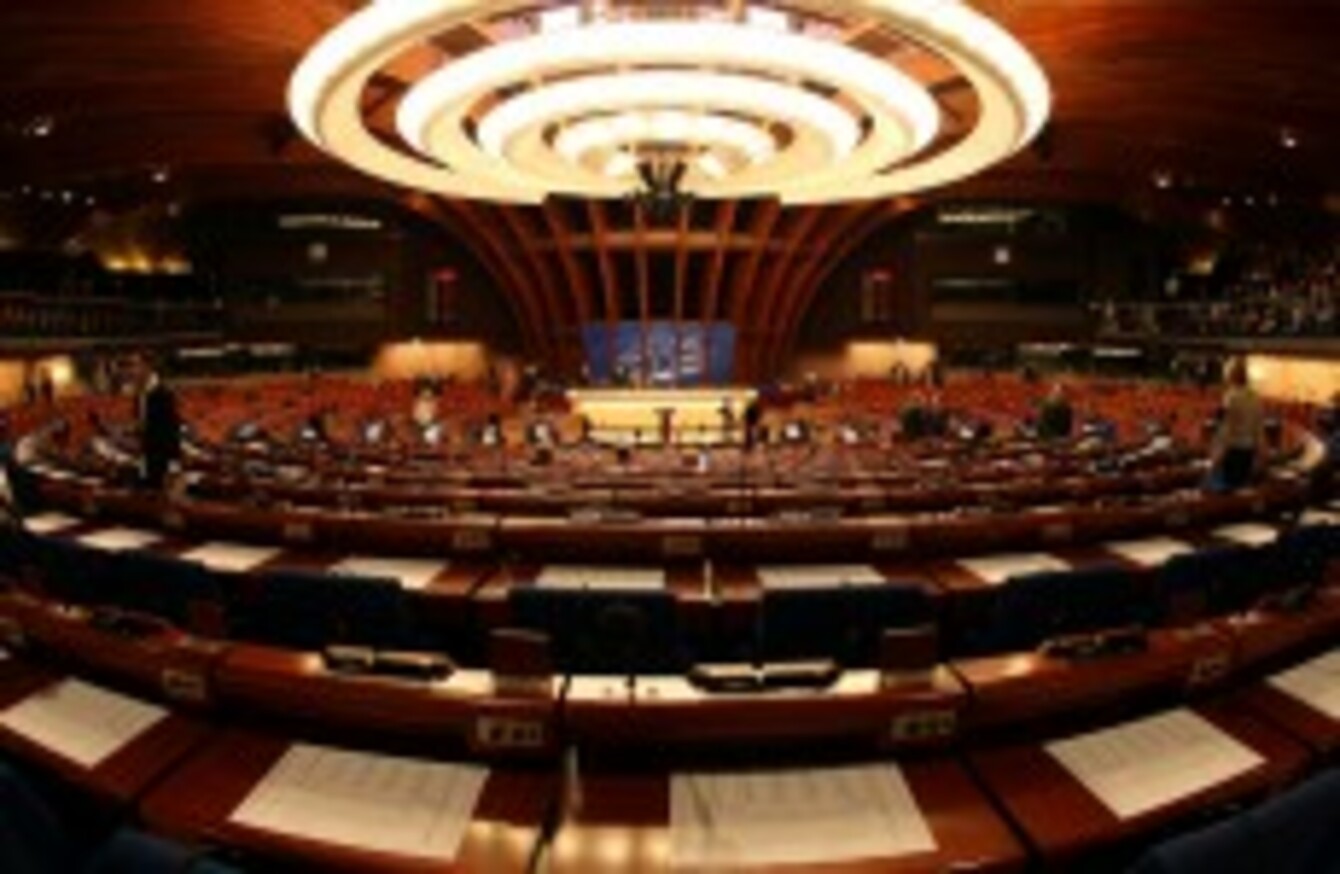 General view of the plenary room of the Council of Europe in Strasbourg, eastern France.
Image: Christian Lutz/AP
General view of the plenary room of the Council of Europe in Strasbourg, eastern France.
Image: Christian Lutz/AP
The Council of Europe's Committee of Ministers will today assess the Irish government's action plan on the implementation of abortion law.
This action plan has been designed to address the judgement in 2010 in the case of he A, B And C vs Ireland whereby the European Court of Human Rights ruled that Ireland had violated the human rights of a woman who had been unable to determine whether or not she qualified for a lawful abortion.
The government presented the new action plan outlining how it will implement this legally-binding judgment following an expert group report on abortion. The action plan will be assessed by the Council of Europe's Committee of Ministers, the political governing body of the European human rights authority, which is meeting in Strasbourg today.
Ireland's human rights watchdog, the Irish Council for Civil Liberties (ICCL) today welcomed the action plan promise to ensure that the judgment is "implemented expeditiously", which the Council claims will require speedy reform of Ireland's "wholly outmoded" abortion laws.
The ICCL has sent a communication to the Committee in Strasbourg outlining its position on the government's handling of abortion law since the 2010 judgement and suggesting action by the Committee of Ministers.
The Council has also called for greater clarity regarding the precise timescale within which the necessary legal measures in the plan will be introduced.
ICCL Director Mr Mark Kelly said it is positive that the government has given a firm commitment to decide on the nature of abortion law reform by 20 December 2012 at the latest.
"However, the Committee of Ministers, which has exclusive authority over the implementation of this legally-binding judgment, will be seeking a clear deadline from the Irish authorities for the implementation of Ireland's new legal regime for lawful abortions," he said.
"Despite the Government's expressed intention to implement this judgment expeditiously, two years after the Court's decision, pregnant women seeking lawful terminations remain in legal limbo"
"It is essential that the government rapidly confirm the precise timetable within which Ireland's wholly outmoded abortion laws will be reformed", Kelly added.