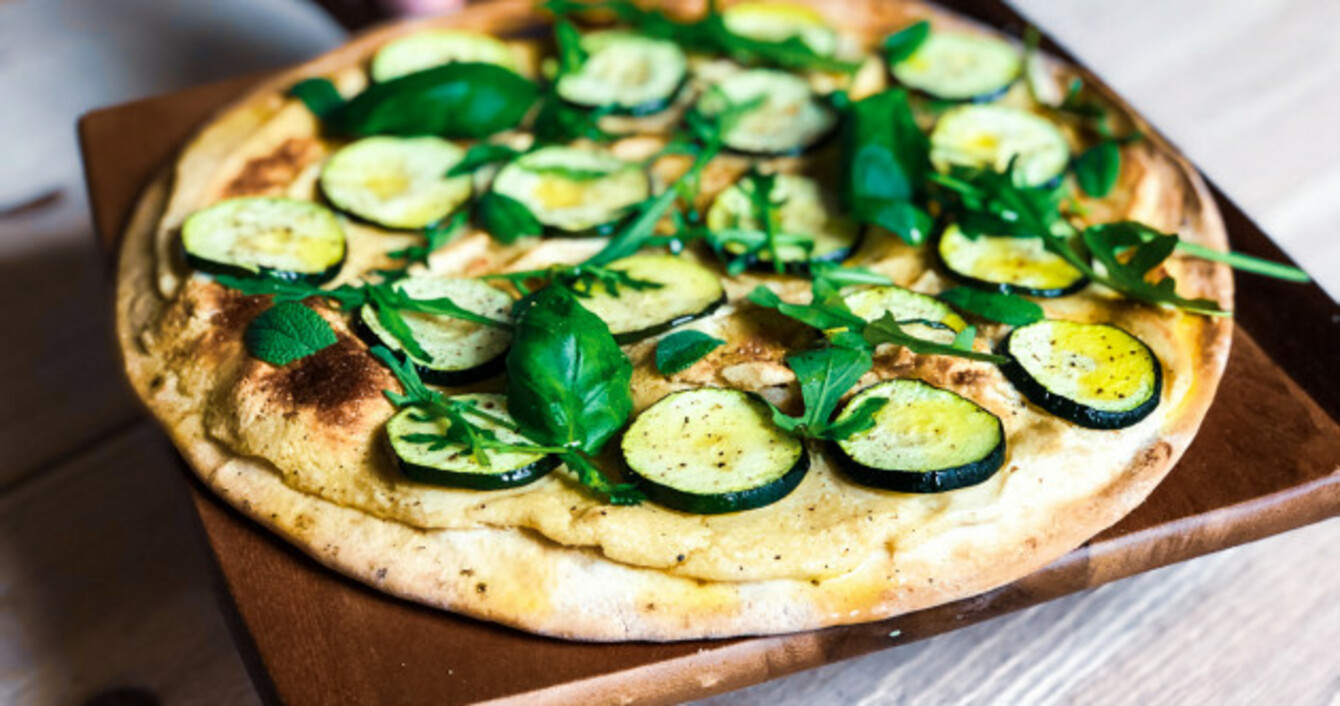 Image: GastroGays
Image: GastroGays
JANUARY HAS BECOME synonymous with personal challenges, particularly related to eating and drinking. The best known are probably Dry January and Veganuary.
While we are not vegan or vegetarian (or for the record, sober) for the month of January, we are excited to be eating meals which are not chock full of turkey, ham, potatoes and gravy. Some lighter sustenance following the inevitable festive season over-indulgence.
So whether you're making conscious changes or just want something different to challenge you in the kitchen, here are three recipes which we like to consider as 'accidentally vegan'. That is: plant-based or not, they're a staple for us year-round, and most importantly, they're delicious.
Will you miss meat and dairy here? We venture a guess you won't – but try them out for yourself!
Creamy Sweetcorn Soup
Serves 4-6
When it's cold and dark outside but you're over the stodgy staples of Christmas, this is a soup to make in January and February – particularly as it's comforting, warming and indulgent but relatively light and full of flavour.
This has the texture of chowder – thick, rich and chunky – but technically it's more a thick soup as chowder has a base of a creamy white sauce made with dairy. Whatever you want to call this, we can think of one adjective in particular: moreish.
It's the type of bowl of goodness that'll have you reaching for seconds before you even finish the firsts!
3 tins of sweetcorn (300g each), drained (reserve half a can for garnish)
1/2 a leek, halved and thinly sliced
2 small white onions, peeled and finely diced
2 large cloves garlic, peeled and finely sliced
4 small white potatoes, peeled and cubed
1l vegetable stock (made using a recently boiled kettle)
150ml soy milk
2 tsp freshly-ground white pepper
3 tsp sea salt (to taste)
Spring onions, sliced
Fresh red chilli, finely sliced
A little chilli oil, to drizzle
Method
Prepare the onion, garlic and leek before sweating in a heavy-based pot over a medium heat in a tbsp of flavourless oil. Sweat until soft and translucent.
Add the potatoes, white pepper, salt and the two and a half cans of sweetcorn and stir everything to combine whilst amping up the heat to high for a minute or so.
Pour over as much vegetable stock as you need (to cover everything and then an inch or two above that) and wait until it comes to the boil, before reducing to low, clamping on the lid and leaving for 20 minutes or so.
Check for the softness of the sweetcorn and potatoes and then take off the heat. When cooled slightly, take a hand blender and blitz the soup until thick and creamy consistency, thinning with a little soy milk for extra creaminess. Taste for seasoning, especially to balance the sweetness.
When ready to serve, pour into bowls, topping with the fresh sweetcorn, sliced spring onion, red chilli and a drizzle of chilli oil, if you like.
Vegan Courgette Pizza Bianca
Makes two pizzas
There's fewer things more simple and satisfying than pizza – and the great news is that everyone can enjoy it! Cashew cream is a wonderful substitute for the traditional white sauce on a bianca (white) pizza and it goes deliciously with the courgette here as it's fresh with a backnote of fiery garlic.
Some sprinkled herbs, rocket and a drizzle of really good olive oil or rapeseed oil and this is a real winner of a dish. We've included a really straightforward recipe for pizza dough here, but you can pick up pre-made pizza bases in your local supermarket.
2 x pre-made pizza bases (or recipe for dough below)
2 large courgettes, sliced into 2 cm rounds or thin, ribbon-like lengths
Fresh herbs (basil leaves, small sage leaves)
Rocket leaves
Good quality olive oil or rapeseed oil
For the cashew cream:
280g cashews
500ml hot water
2-3 tsp white wine vinegar
2 large cloves of garlic, minced
2 lemons, juice
Sea salt and ground white pepper
A little plant-based milk or water, to thin out consistency
Method
First, make the cashew cream by soaking the cashews in the water from a recently boiled kettle. Cover and allow 30-45 minutes for the nuts to completely soften before draining the water.
In the meantime, gently fry the minced garlic in a little flavourless oil until soft and fragrant. Reserve and add to a blender when cooled, alongside the lemon juice and vinegar, white pepper and sea salt.
Add the drained nuts and begin blitzing in the blender. This process can take up to ten minutes and you'll need to stop every minute or so, scrape down the sides and help the process along. The nuts will break down to a creamy consistency – you may need to add a little water or some soy milk at different stages if the blender is struggling. Towards the end when you have the consistency of double cream, taste for seasoning and add some extra lemon juice if it needs a fresh kick. You can add some dried mixed herbs to this if you like, too.
Pre-heat the oven to as hot as it will go – 240/250ºC for most ovens – and place a baking stone or heavy, flat baking sheet in to heat through.
Begin assembling the pizza by adding about 3-4tbsp of the cashew cream, generously spreading across the base and almost to the edge, but leaving a border. In a bowl, toss the courgette slices in a little oil before placing them on top of the base.
Bake in the searingly hot oven for about 10-12 minutes, until the edges of the base are beginning to go dark and the courgettes have softened and caught a little.
Take out of the oven and top with the the fresh herbs, rocket and a generous drizzle over of oil, eat immediately.
For the pizza dough (makes four medium-sized pizzas)
500g strong white flour
5g fast-action dried yeast
50ml rapeseed oil
350ml lukewarm water
2 tsp salt
Measure the flour into a mixing bowl and add the salt to one side of the bowl and the yeast to the opposite side. Make a well in the middle and add the water and oil, slowly mixing together with your hand in a claw shape, bringing everything gradually together. Depending on time of year, brand of flour and temperature of your kitchen, you may need to add a little dash or two more water if too dry or a little extra flour if you've added too much liquid – play this part by ear.
Once the dough roughly comes together, begin kneading on the counter. Stretch and elongate the dough until it comes perfectly together into a smooth ball with no excess. The stand mixer fitted with a dough hook can also help here, too. The whole kneading process takes about 15 minutes, so it will be a work out, but it's worth it. Cover the dough in a mixing bowl with cling film over the top and allow to prove for about 30 minutes to an hour, or until it's doubled from its original size.
Tip the dough out onto a very lightly oiled work surface and punch back, kneading back to its original size for a minute or so. Then, divide into four. At this point, you can wrap tightly in two layers of cling film and keep in the freezer until you need it (at which point defrost fully before using) – it will last a couple of months happily.
Roll out to your desired shape as you pre-heat a baking stone or heavy baking sheet in a hot oven. Sprinkle some fine polenta under the pizza dough as you add the toppings, then put on a board and slide onto the hot stone/tray before baking for 12-18 minutes in the hot oven.
Homemade Granola
Makes at least one large Kilner jar worth
380g (4-5 cups) Irish oats
1/2 cup each of your chosen nuts (we always use pecan, almonds and walnuts)
1/2 cup maple syrup
1/4 cup each sunflower seeds and pumpkin seeds
1 cup dried coconut (you can use slices or desiccated, your choice)
A glug of good apple juice
Mixed dried fruit and berries of your choice
2 tbsp liquid coconut oil (optional)
Method
Pre-heat the oven to 180ºC whilst you chop the nuts as fine as you like – we usually half the pecans, quarter the walnut halves, chop the almonds into slivers; do it how you like them best. Add these to the seeds and oats in a large bowl.
Separate your dried fruit and coconut in another smaller bowl. Leave to one side until the end. (Don't bake this or else it will burn, go too crispy and taste completely horrible.)
Mix the apple juice and maple syrup in a small ramekin and then pour over the oat, nut and seed mixture. If using coconut oil (which gives extra colour and flavour here), add this is in too. Using clean hands (or we just use gloves suitable for cookery) clump the mixture together in fistfuls to ensure the sticky, sweet liquid slicks as much of the mix as possible. Keep doing this for about two minutes until you're happy with your granola mix and it clumps nicely.
Decant onto a large, lined baking tray and spread out into one thick layer, then pop in to the oven for about 30-40 minutes, but only put the timer on for 8 minutes at a time. After each 8 minute alarm, stir the mix with a wooden spoon to ensure even colouring and return to oven. After the third or fourth turn, you'll find your granola begins to take on a gorgeous toasted colour. Continue the 8-minute rule until you're happy – then remove from the oven and allow to cool slightly.
When cooling, add in your fruit and/or coconut and stir through well, before filling your jar and enjoy every day. It's a gorgeous breakfast, served with some berries and dairy-free yoghurt!