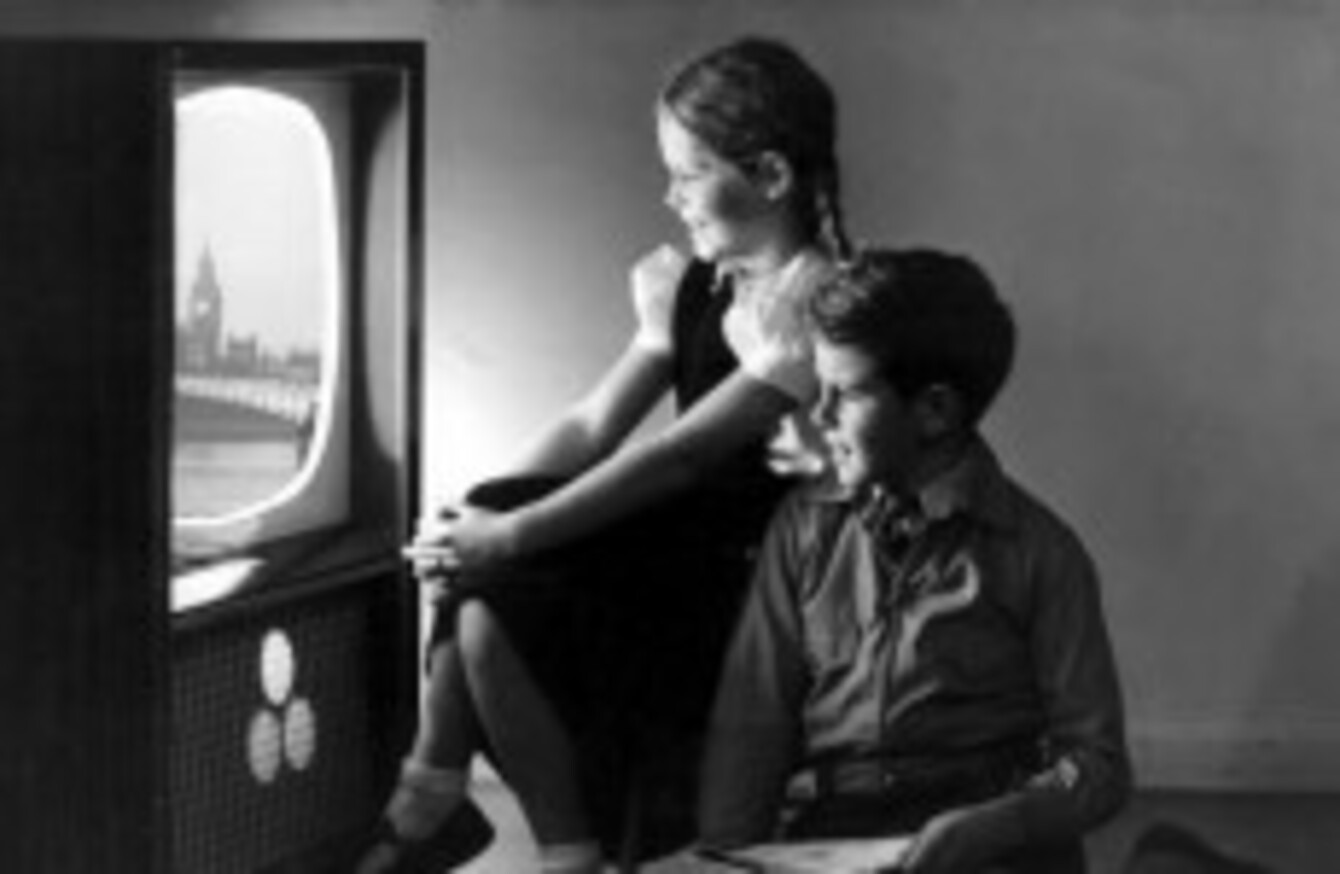 Image: PA Images/Topham Picturepoint
Image: PA Images/Topham Picturepoint
THE BROADCASTING AUTHORITY of Ireland has published a revised code for advertisements today, tightening up guidelines on especially those targeting children.
Two revised codes come into effect from next Monday, 2 May – the General Commercial Communications Code, which will now include certain product placement in programming, and the Children's Commercial Communications Codes.
TheJournal.ie revealed on 9 March last that product placement would now be allowed on Irish TV shows – although it would be prohibited from children's programming.
The publication of the revised Children's code today outlines even more specifically the precautions advertisers should take when targeting children. Some of the guidelines include:
That advertisers "not take advantage of the natural credulity and sense of loyalty of children" by omission, exaggerated or misleading claims.
Words such as 'only' and 'just' are frowned upon when describing the price of a child-aimed product, as they minimise the price.
Expensive toys – ie, those over €30 – must have their price stated in children's ads.
Ads aimed at children have to be careful not to encourage kids to exert pester pressure on adults to buy.
In another section, intriguingly entitled 'Adults pretending to be Children', says that the use of adults pretending to be children in ads aimed at the under-18s "must not be offensive to the dignity of children".
Or, you could just show the kids this episode of this educational series from HBO from 1990 (subtitle: A  Kid's Survival Guide to TV advertising). Jim Fyffe and his zany tie to the rescue: