WHEN IT COMES to being pregnant, or parenting a newborn, everyone's just figuring things out as they go. That's why it can be so helpful to hear how other people are getting through the mess of it all, from the first nappy change to the countless sleepless nights.
Our Newborn and Baby Parents Panel is made up of parents and parents-to-be, all raising little ones aged up to 24 months.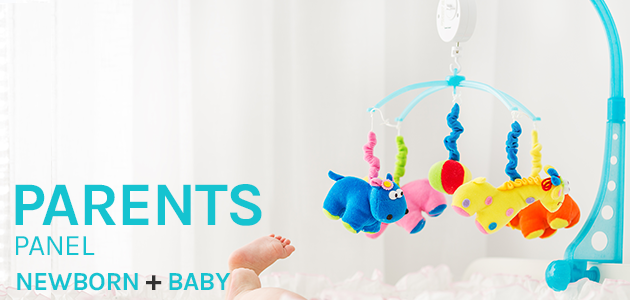 This week, we asked parents to share the most helpful piece of advice they were given in their first year with a new baby - from cherishing little moments to focusing on each day at a time. 
What's the best piece of advice you were given in the first year with a baby? 
Here are some of the best answers: 
Take it one day at a time: A friend of mine called to see me shortly after our little girl was born, and told me to just take it one day at a time. I was so focused on three weeks' time, or two weeks' time, I was letting myself get snowed under waiting for life to revert to 'normal' (ha!). I kept on thinking, 'When baby is six weeks, it'll all be better,' and just missing out on the lovely things that were happening. So I focused on one day at a time - and suddenly life took on a routine, we could get out, and life gradually got a little easier. 
- Niamh Roche
Take advice with a pinch of salt: The best piece of advice I was given was to politely listen to the advice everyone else was giving, but to take everything with a pinch of salt and let it go in one ear and out the other. Every baby, every family, every situation is different, so what worked for your friend or sister or colleague might not work for you. It gave me the freedom to choose what worked for us. If I thought a piece of advice was particularly good or would work for us, I would try it. If not, I'd smile and say, "Oh that sounds good, we might try that," without any intention of doing so. 
- Martha Mernagh
Cherish the little things: My dad and I have always had a favourite quote: "Enjoy the little things in life, because one day you'll look back and realise they were the big things!" Both of my parents keep telling me to cherish every single second, and the older my little one gets, the more I can relate. It will be time to go back to work soon and then I will be missing a lot of the little "big" things!
- Claire Kodjo
Everything is a phase: I was told this piece of advice and was warned not to panic because the teething/cluster feeding/wind/digestion issues were only temporary and would pass. I used to repeat it to myself when I was walking the floors during the night to try to keep calm! 
- Siobhan Mehigan
The days are long, but the years are short: And by gosh, are the years ever short. The days, even though they can be ridiculously long, are even shorter in the grand scheme of it all. It actually makes me weepy sometimes and resets me nearly immediately.
- Jess Mushanski
Ignore people who say not to hold your baby: The best advice I got was from my amazing community lactation consultant soon after my baby was born. She told me, "Ignore people who say you're making a rod for your back by holding your baby." She explained the fourth trimester to me and that there's nothing wrong with holding your baby when she cries or letting her sleep on you in the early days. And I'm so glad I listened, as I have so many precious memories from that time when I held baby close and took her in. 
- Kathryn Walsh
Babies will find their own routines: I was obsessed with trying to get my little one to fit into the strict routine of a certain parenting guru. I believed that the child was never ever going to sleep if I didn't establish a routine from early on. The more I tried the less it worked! Someone then told me that babies will find their own little routine with time, so try not to force it. When you are in the middle of the chaos it's hard to think straight, but once I relaxed he did actually settle into his own rhythm! 
#Open journalism No news is bad news Support The Journal

Your contributions will help us continue to deliver the stories that are important to you

Support us now
- Valerie Murray
Be noisy around the baby: From day one, we talked in our normal voices, had the TV or radio on and hoovered around our sleeping baby. She was never precious about needing total silence to fall asleep. Baby number two didn't have a choice in the matter then with his noisy sister around! 
- Aisling Drake
Trust your instincts: My older girl was sick shortly after she was born and it was my instincts that told me there was something wrong. It turned out to be meningitis and thanks to my instincts, it was caught very early. Thankfully she has suffered no ill effects since.
- Amy Molyneaux
Happy mum equals happy baby: In other words, don't forget about taking care of yourself, and don't feel guilty about taking time out for yourself. Your baby needs you to be happy and healthy in order to be able to look after them properly. They deserve the best of us. This piece of advice helped me to not feel guilty while sometimes putting myself first, even if this meant just going for a walk by myself or asking someone to look after the baby while I went to the hairdresser. 
- Julie Ann Walsh