WHEN IT COMES to being pregnant, or parenting a newborn, everyone's just figuring things out as they go. That's why it can be so helpful to hear how other people are getting through the mess of it all, from the first nappy change to the countless sleepless nights.
Our Newborn and Baby Parents Panel is made up of parents and parents-to-be, all raising little ones aged up to 24 months.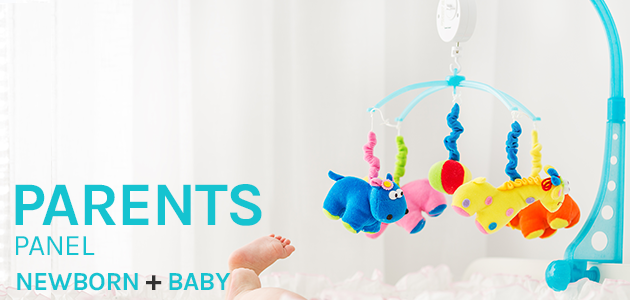 This week, we asked parents to share the most practical pregnancy gifts they've received or given - from pampering products to use post-birth to hospital bag essentials.
Here are some of the best answers: 
The maternity bag essentials: Knowing from experience, the essential items for your maternity bag make great gifts. You're going around getting everything for the baby and then you need to think of what you might need when you're in hospital. There's an Irish company called Ulluv which offers pre-packaged gifts of maternity bag essentials - shower stuff, a water bottle, a towel and so on. It takes one less job off an expectant mammy's list.
- Kathryn Walsh
A stack of nappies and wipes: One of the most practical gifts we were given was a huge stack of nappies, baby wipes and non-bio washing detergent. At the time when we were handed the gift, I thought, "Wow, this is different," but honestly it came in so handy. 
- Claire Kodjo
A water bottle that keeps liquids cool: The single most practical gift I gave to myself, based on its near cult following, was this Klean Kanteen insulated tumbler. It keeps my drink hot for hours. When our son first arrived, I was constantly leaving cups of tea or coffee around the place and forgetting about them. This tumbler is spill-proof when the lid is closed, and can be used one-handed, plus when you stumble on it again in the afternoon, there is a strong chance it's still hot enough to drink. I've since gifted it to other new mums, and they also say it was the most practical thing they received and how much they appreciate the hot tea!
- Jess Mushanksi
Shower and skincare miniatures: My sister-in-law gave me a bag of miniature Molton Brown shower gels and body lotions. That first shower after having baby is great. You are just so hot and sweaty and it was so good to have really nice products to use! 
- Valerie Murray
A post-birth cooling spray for down there: Only yesterday I gave my sister in law a present of Spritz for Bits by My Expert Midwife. I'd consider it a post-natal must have.
- Orlaith Hogan
#Open journalism No news is bad news Support The Journal

Your contributions will help us continue to deliver the stories that are important to you

Support us now
Hand-me-down baby equipment: A really practical thing to do for an expectant mother is to let her know what baby equipment you can pass on to her. So much of it is used for such a short time that it makes sense to share equipment. 
- Aisling Drake
Face masks and spa vouchers: When I'm giving presents to expectant mams, I like to give a nice face mask or spa voucher or similar small treats that might make them feel more like themselves for a while! It's not practical, but it really but helps keep mum-to-be calm and relaxed! 
- Siobhan Mehigan
The perfect breastfeeding pillow: One really practical gift I got that I've used over and over is a Boppy breastfeeding pillow. I used it ALL the time for breastfeeding. Iit really helps with back support, especially if your baby likes to snooze while having a feed! I still use it now for her to sit in as she's not quite steady enough to sit up when I leave her on her own. At eight months old, it's been used every day since day zero. Best practical gift ever!
- Niamh Roche
And a voucher for her favourite salon or hairdresser: For the mammy-to-be, a massage, nails or any beauty treatment would be nice. I know when I had my son and finally got around to getting my hair done I felt so much better.
- Paula Lynch