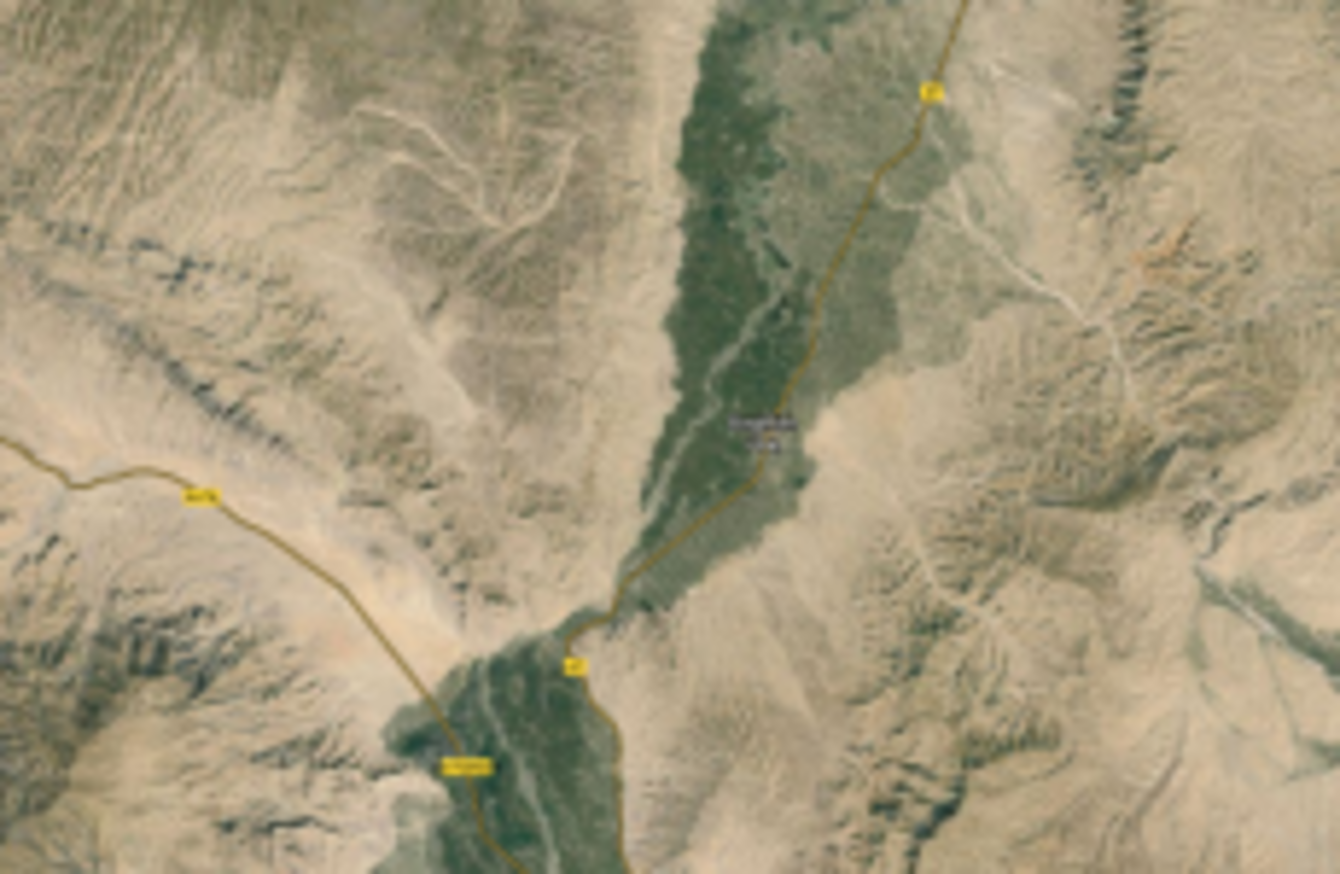 An area of Baghlan province where the flooding occurred.
An area of Baghlan province where the flooding occurred.
FLASH FLOODS HAVE killed around 60 people in northern Afghanistan, washing away hundreds of homes and forcing thousands to flee, with officials warning that the death toll is expected to rise.
The floods in the remote mountainous district of Baghlan province come a month after a landslide triggered by heavy rains buried a village and killed 300 people in a nearby region.
The twin disasters highlight the challenges facing underdeveloped Afghanistan's next leader as the country heads into the second round of the presidential election on June 14.
"People have lost everything they had — houses, property, villages, agricultural fields, cattle," Baghlan police spokesman Jawed Basharat said about the floods.
"Nothing left"
"There's nothing left for them to survive. People don't even having drinking water," he added. "They urgently need water, food items, blankets and tents."
Afghan disaster management officials said they were scrambling to get food and medical aid to the area after torrential rains unleashed the floods, which forced thousands of people to flee their houses.
Officials recovered 58 bodies from the inundated areas, including women and children, with several people said to be missing, according to the National Disaster Management Authority (NDMA).
Rubble and mud
"There is a lot of stagnant water, and there are more bodies under the rubble and mud," Mohammad Nasim Kohzad, head of NDMA in Baghlan, told AFP. "We are still looking for other victims of this flood."
The governor of the province, Sultan Mohammad Ebadi, said the death toll stood at 59, warning that the extent of the disaster was "massive" and the toll was expected to rise sharply.
"The floods destroyed four villages, and washed away 2,000 residential houses, agricultural fields and also killed thousands of cattle," the governor of Guzargah-e-Nur, Noor Mohammad Guzar, told AFP.
Damage
Officials were further assessing the extent of the damage on life and property in the affected area, the deputy head of the National Disaster Management Authority said.
"Our teams have also provided some edibles (food items) and medication to the affected people. More aid will get there soon," said Mohammad Aslam Sayas.
But Basharat, the Baghlan police spokesman, claimed that the affected families had received no assistance so far from the central government or relief agencies.
Last month a landslide triggered by heavy rains buried a village in a remote area of northeast Badakhshan province killing at least 300 people.
The May 2 disaster left hundreds of families homeless in Argu district of the mountainous province which borders Tajikistan, China and Pakistan.