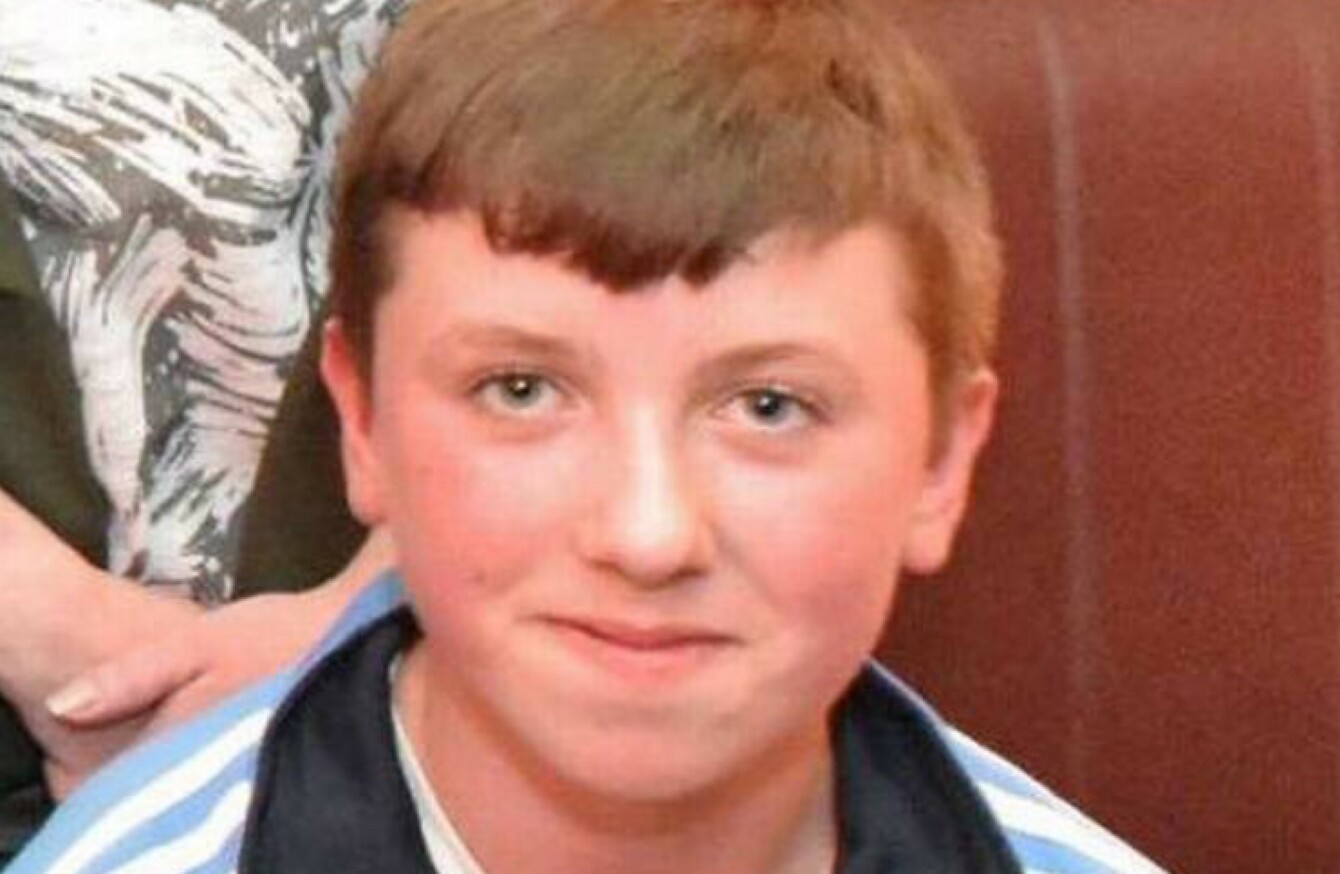 Joey Kelly who died in a crash in July.
Image: RTÉ
Joey Kelly who died in a crash in July.
Image: RTÉ
ON THE NIGHT of Sunday 24 July, Tina Kelly collected her son Joey from his grandparents' house and drove home.
They were close to their home in Ballygar when their car hit a tree minutes from Tina's house.
Tina (35) and Joey (14) were killed instantly. They were buried together the following Wednesday in the family plot.
"His father had bought him a tweety bird. He had it for years so when he died I put it in the coffin with him," said Joey's grandmother Margaret.
"Joey loved horses, he loved all animals," said his grandfather Tom.
He had two homes – his own home and here with us.
Margaret and Tom spoke as part of RTÉ's After the Crash programme, which will air on the station tonight.
The programme looks at the personal stories behind the 188 people who lost their lives on the roads last year.
It hears from family members and loved ones about the pain and the impact each loss of life has had.
Margaret and Tom spoke about the loss they felt without their daughter and grandson.
"Joey never will be forgotten here," said Tom.
All the spare time he spent in here with us.
Tom spoke of how Joey loved horses and would go to horse fairs doing odd jobs for people.
He was a bubbly young fella. Full of life, full of divilment.
Joey's father was also killed in a car crash when he was just 29. Tom and Margaret spoke of the pain at losing three people on the roads.
"Three from the one family. The lot of them wiped out," said Tom.
After the Crash airs tonight on RTÉ One at 9.35pm.