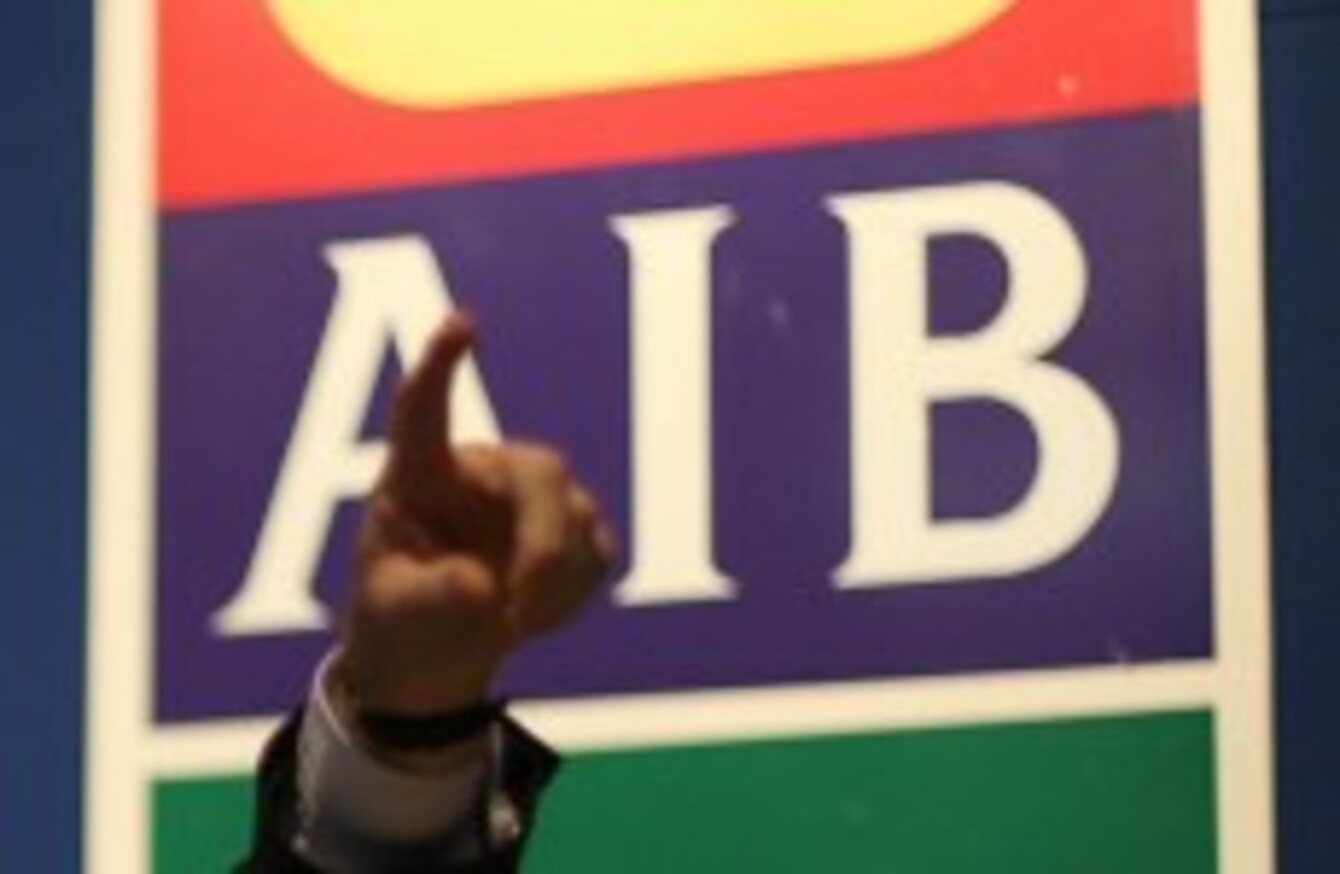 Image: Julien Behal/PA Wire
Image: Julien Behal/PA Wire
ALLIED IRISH BANKS has begun selling off its 22.49% holding in American bank M&T after talks with Santander over a merger for the bank collapsed last month, leaving the Irish bank in desperate need of new capital.
AIB's shareholding is worth about €1.5bn and the bank had earlier pledged to sell off its shareholding if it was unable to find a buyer on the private market.
Because of the sheer volume of the holding, however, the price of the shares will likely fall, possibly cutting the bank's proceeds on selling the shares by as much as half.
Shares in M&T fell by almost 6% in early trading in New York this morning, wiping €100m off the value of AIB's holding. Shares were trading for $78.12 each at 10:45am New York time (3:45pm Irish time), down from $83.09.
Last week the Wall Street Journal reported that the talks between M&T and Santander, which would have seen M&T merge with its own Sovereign Bank and create the United States' fifth-largest retail bank, had broken down.
AIB has already sold its Polish operation, Bank Zachodni, to Santander for €2.5bn in cash earlier this year. AIB is seeking to meet the financial regulator's targets of €7.4bn in new capital by the end of the year.
That amount is further to the extra €3bn in capital announced by the government for the institution last week, which saw the bank effectively become nationalised.
The sale will have to be approved by AIB shareholders, who are expected to meet at the end of the month.