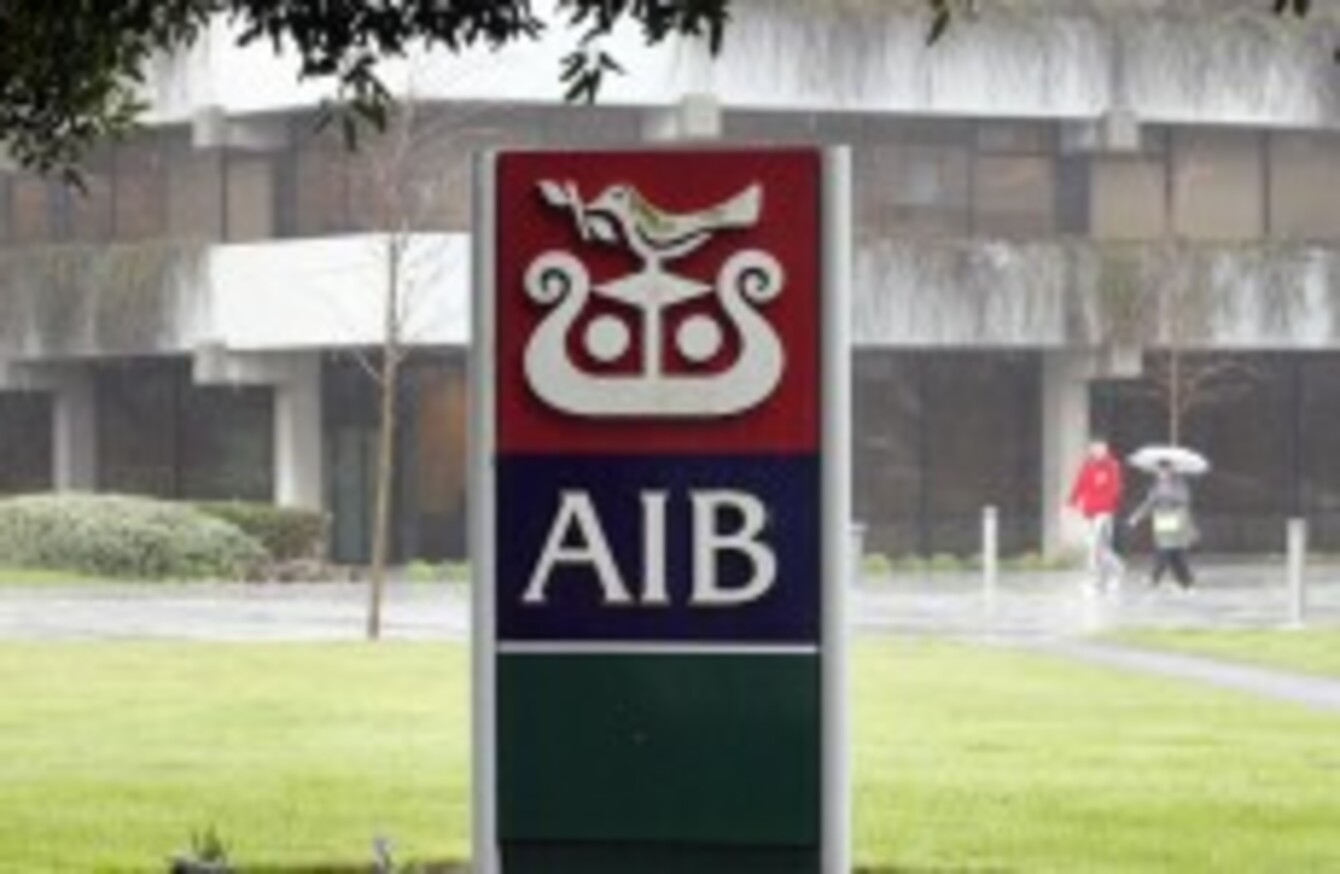 AIB HAS BEEN fined €490,000 by the Central Bank for contravening regulations.
The Central Bank of Ireland said today it has settled with Allied Irish Banks (AIB) in relation to the contravention of the Central Bank's requirements for the management of liquidity risk and the European Communities regulations.
The Central Bank said AIB contravened regulations four times between September 2007 and May 2013.
This included:
Failing to have adequate internal controls in place to ensure the integrity of its regulatory liquidity reporting in breach of regulations
Failing to comply with section 3.2.2 of the requirements by not ensuring the integrity of liquidity reporting to the Central Bank
Failure to document the requirement to analyse its foreign currency liquidity under various scenarios in its 2012 liquidity policy
Failing to ensure that behavioural assumptions made in relation to cash flows were based on historical information, and by not adequately taking account of seasonal factors.
Director of Enforcement, Derville Rowland, said that this brings to 16 the number of cases concluded this year and 50 since the Enforcement Directorate was established in 2010.
It brings the total level of fines imposed by the Central Bank in 2013 to €6.35 million and since 2010 to €22.14 million.
Rowland said that under the Central Bank's Enforcement Strategy 2011-2012, a key component of the new approach "was the application of a more vigorous enforcement effort backed by sufficient resources to represent a credible threat of action".
The results generated across all sectors in the three years since our establishment leave no doubt that this new approach has been successfully implemented, and will continue in the future.