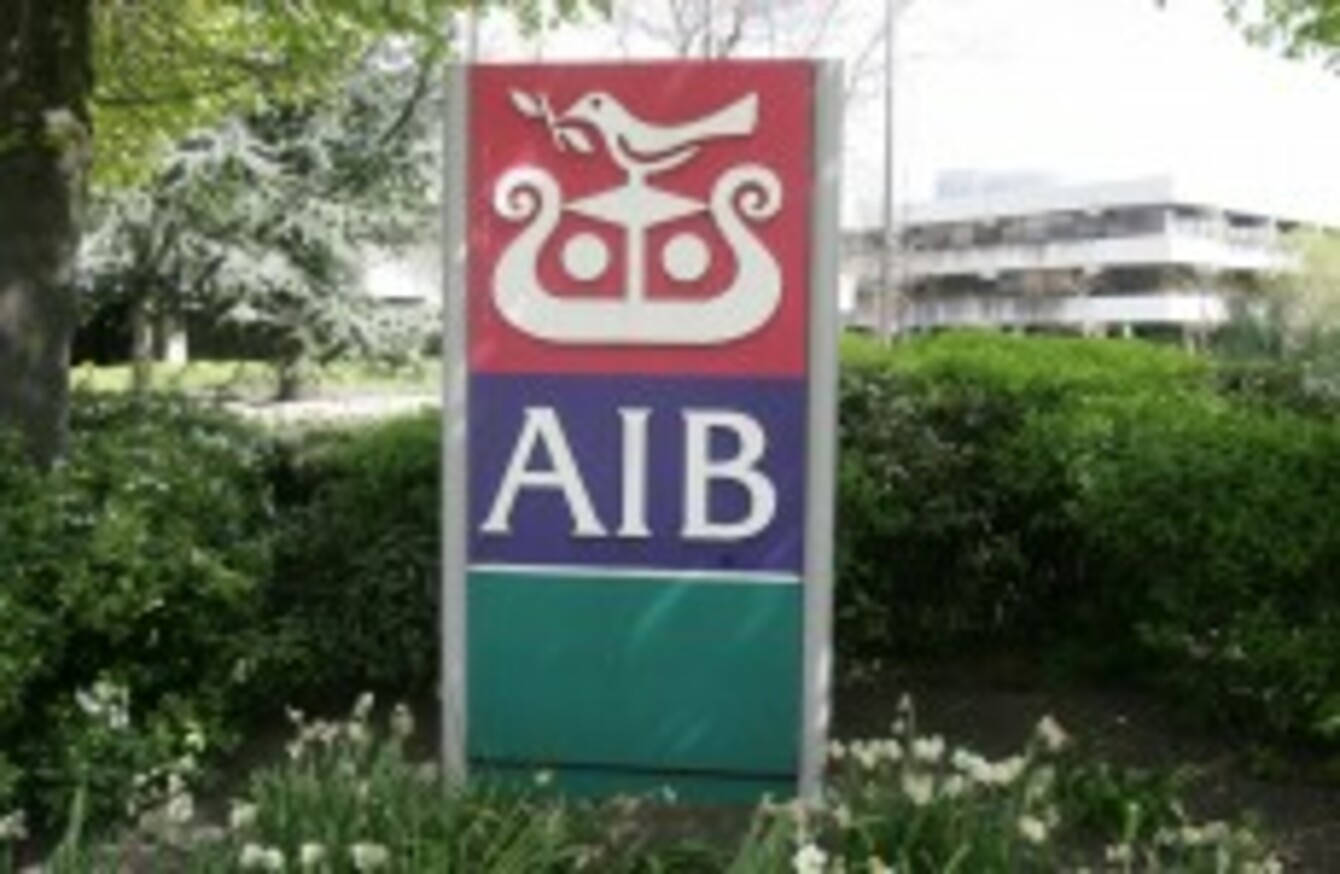 Image: Photocall Ireland
Image: Photocall Ireland
Updated, 15.43
AIB HAS SAID it will not pass on this afternoon's cut in the ECB main interest rate to its variable mortgage customers.
In a statement this afternoon the bank said it would not be bringing its variable mortgage interest rate down in line with the cut to the ECB's main interest rate – saying its funding costs are "no longer primarily determined by the ECB base rate".
"That cost is more influenced by higher priced customer deposits and the continuing absence of a functioning wholesale market," it said. "Therefore, pricing decisions need to be decoupled from ECB rate movements."
The bank defends its decision by saying its mortgage portfolios currently made a loss to the bank, "undermining future delivery of a return to Irish taxpayers on their significant investment in the bank".
Executive chairman David Hodgkinson explained:
The capital provided by the state to AIB means we must do all that we can to help our customers and support economic revival, while protecting the taxpayers' investment.  Today's announcement is in line with those aims.
It added that it had not increased its rates when the ECB increased its rates by 0.5 per cent earlier this year, after monthly meetings of its governing council in April and July, but had passed on a cut of 0.25 per cent in November.
"We are very conscious of the pressures which confront customers in the current economic environment and we are committed to take all economically feasible steps to help our customers," the bank said.
It added that EBS, whose mortgage book it acquired earlier this year – and who had passed on the 0.5 per cent increases earlier this year – is to reduce its variable rate by 0.35 per cent, more than the amount by which the ECB cut its own rate.
AIB will meanwhile cut its interest rate on both personal and SME overdrafts by 0.6 per cent – a move it said would allow for cheaper day-to-day borrowing for around 275,000 personal and 52,000 corporate customers.
AIB and EBS tracker mortgage customers will still have their interests cut by 0.25 per cent from next week, when the ECB's own decision takes effect.
The bank  - which is 99.8 per cent owned by the State – only agreed to pass on last month's cut after coming under intense pressure from the government to do so.
The decision not to pass on this month's cut will likely set up further tensions between the bank and its majority owner – particularly when Tánaiste Eamon Gilmore this morning told the Dáil that the government would act "decisively" and "forcefully" to make sure the cuts were passed on.
Though the State is the majority owner of most of the Irish banks, they are still managed on an 'arm's length' basis.
Earlier today, Permanent TSB – part of Irish Life & Permanent, which is fully owned by the State – said it would be passing on the 0.25 per cent cut to all mortgage customers, with further cuts of up to 0.46 per cent for some residential and investor customers.
Bank of Ireland – the only native bank not majority owned by the Government – will cut its rate by 0.15 per cent. It did not pass on last month's cut.