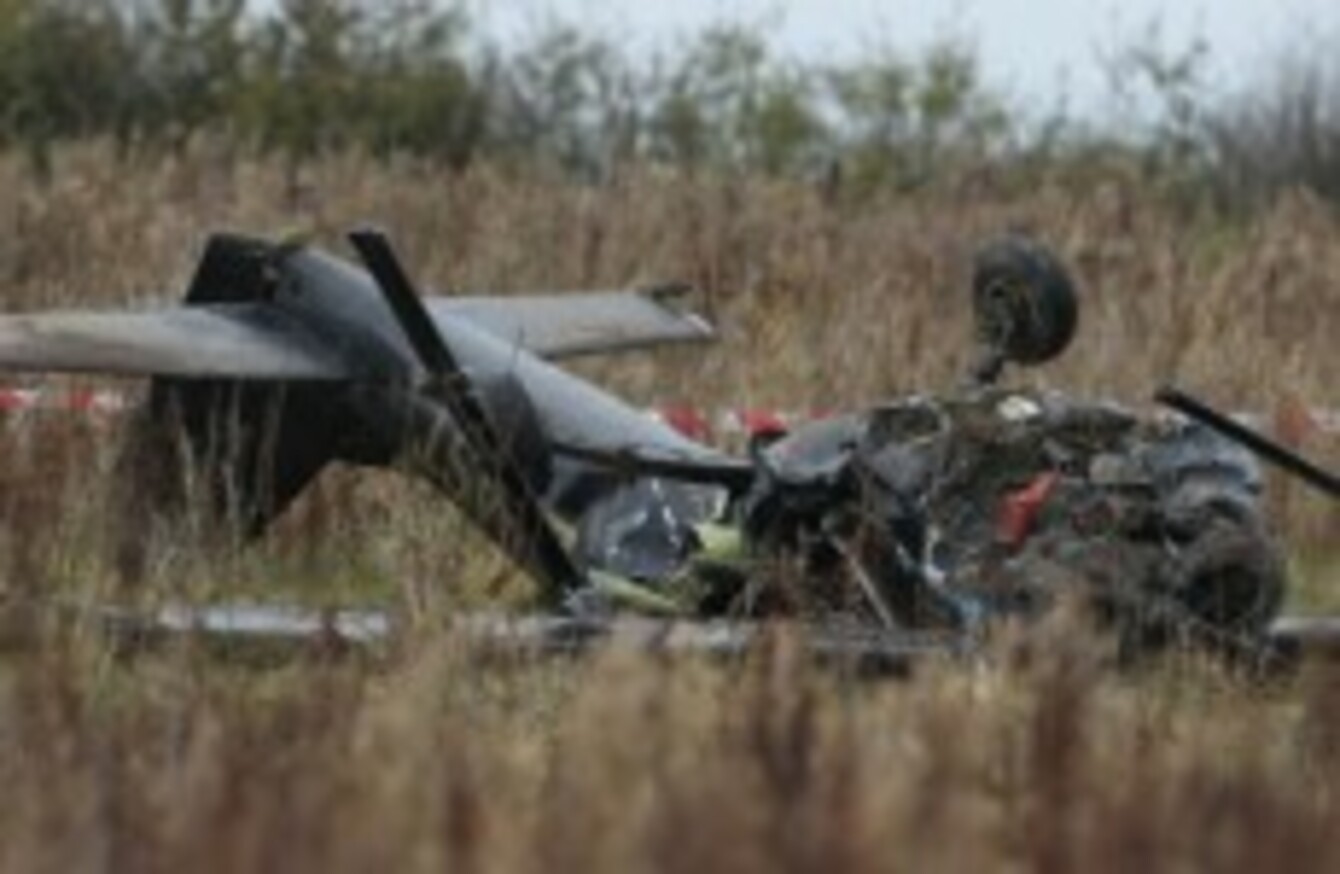 Image: Niall Carson/PA Wire
Image: Niall Carson/PA Wire
A LIGHT AIRCRAFT crash that killed two men in Birr, Co. Offaly last year was caused by a lack fuel in the tanks according to a report by investigators.
Flying instructor Niall Doherty and trainee Damien Deegan were killed when their Cessna F150H crashed near Birr Airfield on 11 November 2012.
The report published today found that then men had completed a touch-and-go landing where their plane touched down and immediately took off again without stopping.
During the climb which followed the plane was heard by witnesses to lose power before they saw the aircraft making a steep descent and turn to the left before disappearing from view. The aircraft impacted heavily in scrub land and came to rest inverted, it was completely destroyed by the crash.
The Air Accident Investigation Unit (AAIU) of the Department of Transport found that the engine power loss was caused by fuel starvation. No technical faults that could have contributed to the crash were found. The AAIU issuing eight safety recommendations as a result of the fatal incident.
Air worthy
The plane had a current Airworthiness Review Certificate (ARC) that was issued on 21 February 2012 and a check recorded in April 2012 indicated that the fuel gauge indicators were working correctly. Investigators also said that the most recent test indicated that the fuel consumption of the aircraft was in accordance with the manufacturer's published data. The report cited "inadequate fuel management" as a contributory factor in the crash.
The plane was refuelled before a previous training exercise but not the one where the crash occurred. At the time of the crash the estimated fuel quantity was less than the recommended level published by the manufacturer.
Weather did not play a part in the incident but fatigue may have according to the AAIU. No flight recorder was fitted to the aircraft nor was it required to be.
The AAIU issued eight separate safety recommendations as part of the report, all of which related to the measurement and logging of fuel on board aircraft.
Read the report in full here >