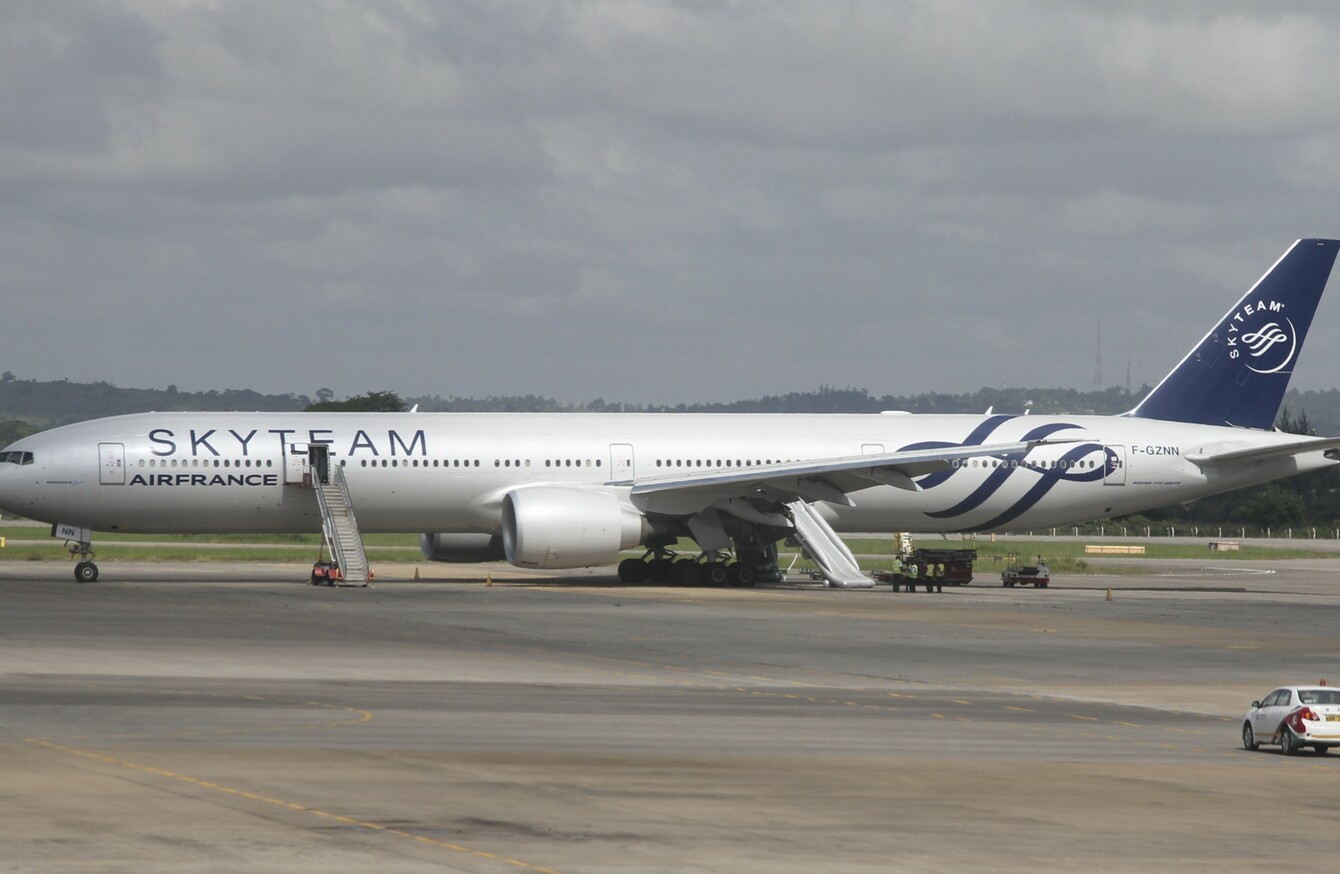 Image: Edwin Kana
Image: Edwin Kana
Updated at 3pm
THE DEVICE FOUND in the toilet of an Air France flight to Paris that sparked an emergency landing is now being described as a fake bomb.
The flight from Mauritius to Paris was forced to land in the Kenyan coastal city of Mombasa after the suspect device was found in the lavatory.
Now, following investigations throughout the morning, the CEO of Air France has said that the device was a fake bomb.
The Boeing 777 Air France flight 463 was heading to Charles de Gaulle airport in Paris when the pilot requested an emergency landing at the Moi International Airport at 12.37AM
"It requested an emergency landing when a device suspected to be an explosive was discovered in the lavatory," a police spokesperson said this morning.
Air France says the plane was carrying 459 passengers and 14 crew members.
Kenya's interior minister says several people who were on the flight are being questioned in Mombasa.
All passengers were safely evacuated and the suspect device was taken out before being examined by bomb experts.
The airport in Mombasa was closed during the evacuation and search process.
Passenger Benoit Lucchini says everything was calm and passengers thought there was simply a technical problem as their flight to Paris was being diverted to the Kenyan city of Mombasa:
The plane just went down slowly, slowly, slowly. So we just realised probably something was wrong, but the personnel of Air France were just great. They were just wonderful. So they kept everybody calm. We did not know what was happening.
He spoke to journalists in Mombasa after getting off the plane.