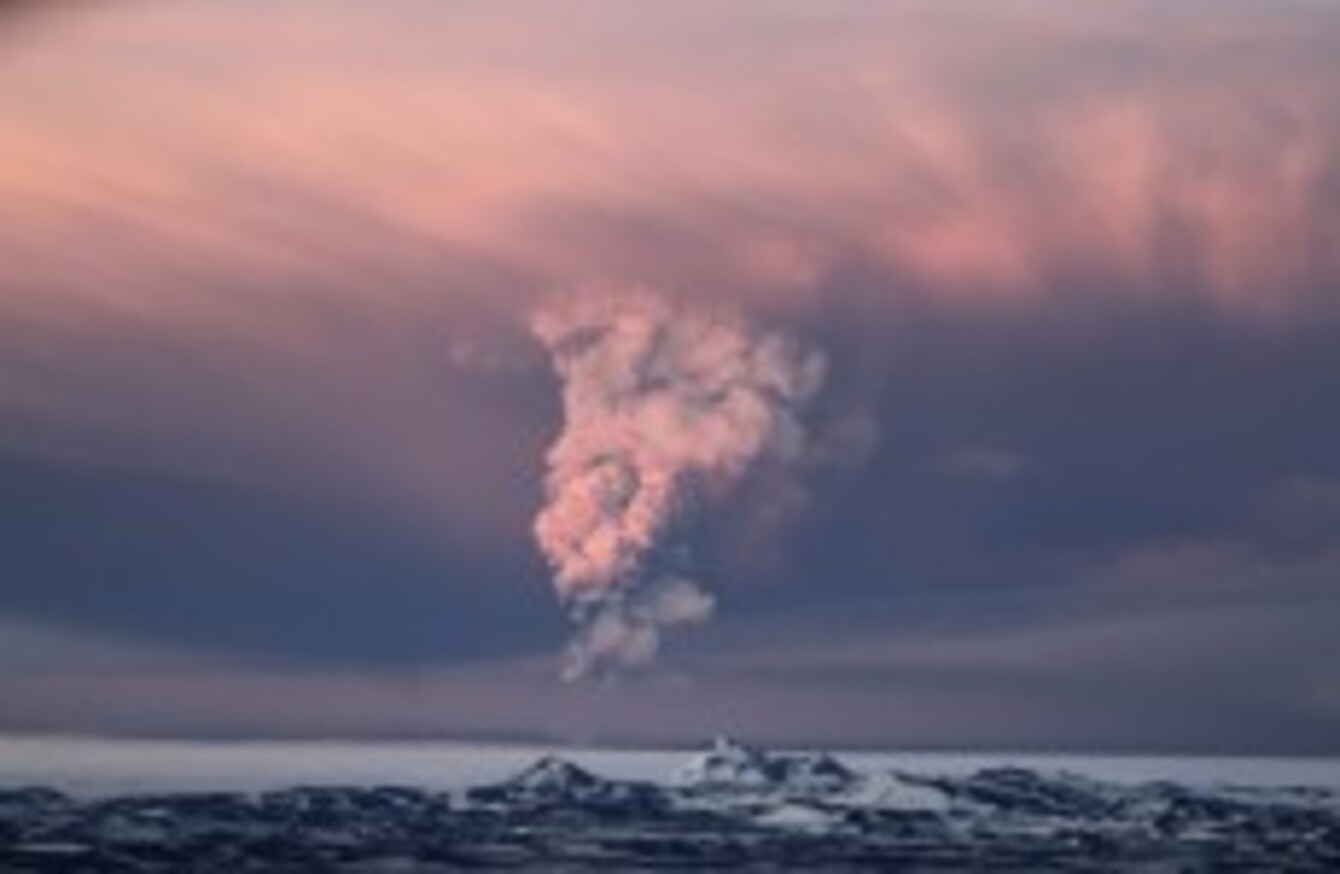 Image: Jon Gustafsson/AP
Image: Jon Gustafsson/AP
THE VOLCANO CAUSING anxiety to air travellers across Europe has ceased eruptions this morning, according to Icelandic officials.
The Grimsvotn volcano, which had begun erupting on Saturday and which had left an ash cloud restricting air travel to Scotland and Germany, had been expected to cease eruptions by the weekend.
But Reuters reports that the eruptions had apparently stopped already – with Grimsvotn's last plume observed shortly after 3am Irish time, and only steam seen since.
Britain's Met Office – which has been providing a predictive model of where the ash is likely to be at any one time – said it was awaiting confirmation of the stoppage, but an official told Reuters the eruptions had "ceased".
"It's not officially declared over, [but] we have every indication that it's been ceasing," an Icelandic meteorologist told MSNBC, saying it was up to geophysists to formally declare an end to the eruptions.
The abatement of any eruptions does not mean that air traffic worries will end; the cloud of existing emissions will remain over European airspace and UK authorities have said they expect the cloud to return towards them by the weekend.
500 flights were cancelled as a result of the cloud yesterday, which saw Scottish airspace closed for most of the day and airspace over Germany closed today.
The Irish Aviation Authority will issue its next advisory at 3pm this afternoon, but has already indicated that it doesn't expect to have to close Irish airspace at any time today.