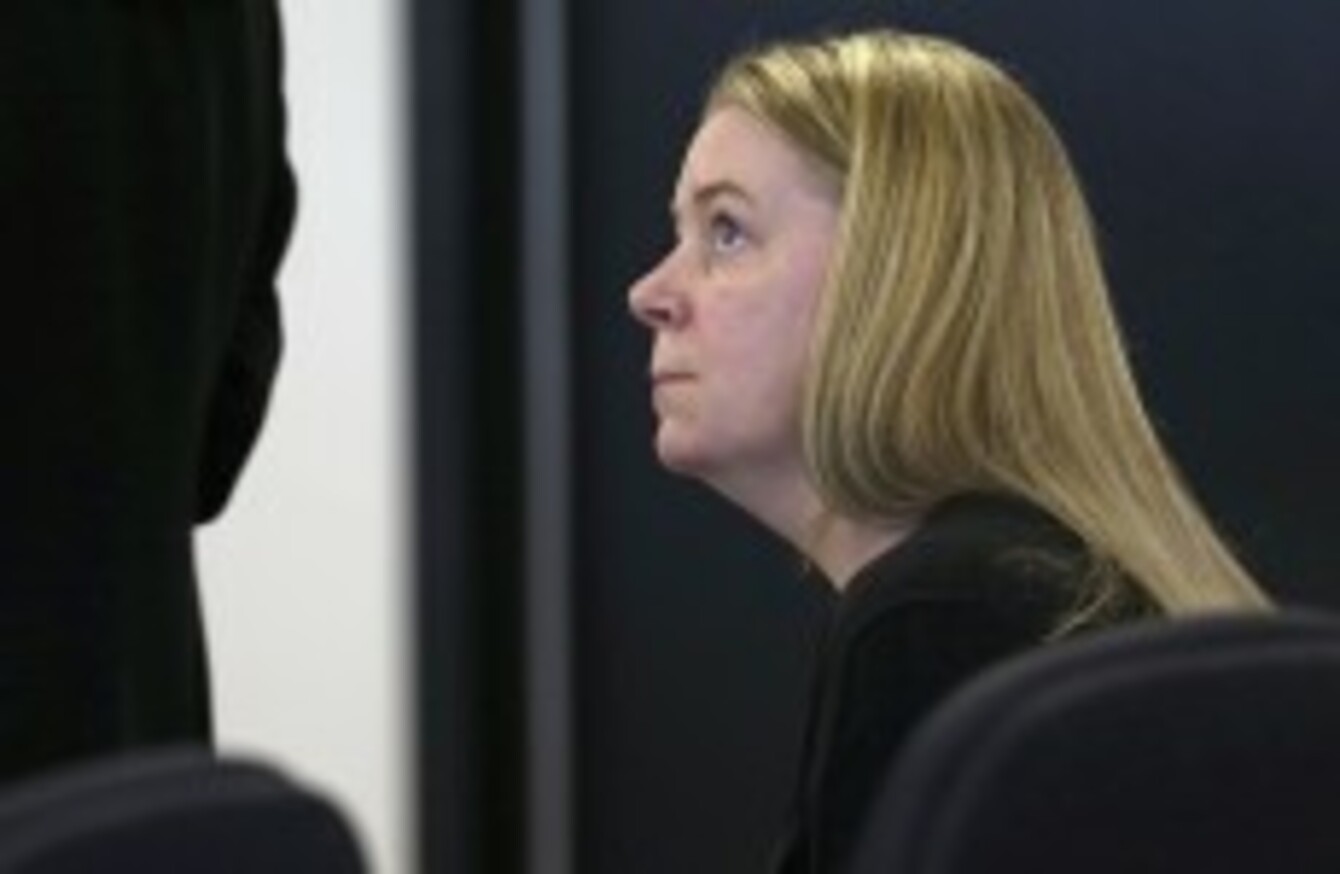 Aisling Brady McCarthy
Aisling Brady McCarthy
THE SISTER OF an Irish nanny who spent two and a half years in prison awaiting trial in the United States for the murder of one-year-old Rehma Sabir has spoken out.
Aisling Brady McCarthy was released after the charges were dropped against her at the end of last month, with the State Medical Examiner reversing its ruling on how the child died.
The 37-year-old had been minding Rehma Sabir in January 2013. The prosecution in the case had initially alleged that Rehma had suffered injuries after being shaken.
After being released Aisling was deported to Ireland as she had been staying in the United States illegally.
Speaking to RTÉ's Prime Time programme last night, Aisling's sister Sharon spoke about the trauma of having to wait more than two years for her sister's release. 
"Going into that prison and seeing your sister in there was just terrible," she said, "the fact that you had to leave her there after a visit, knowing that she did nothing wrong.
It was heartbreaking, absolutely heartbreaking. It's heartbreaking to think she had to stay in there a day, a night, let alone two and a half years. A lot of people wrote to her. From here and home in Ireland. People were tremendous.
She went on to say that none of the evidence in the case had changed and that a lot of facts around it had yet to emerge.
Since being released, Aisling has been reunited with her husband with Don in Ireland and the couple have recently celebrated their wedding anniversary.
Speaking about her homecoming, her sister said, "There were a lot of tears a lot of joy, a lot of calls, so much support, people have been just wonderful.
Landing in Shannon was just surreal, the people at Shannon were great, they just got us out, at that point you were just so overwhelmed. There was not time to speak with media, we really just wanted to get her home.