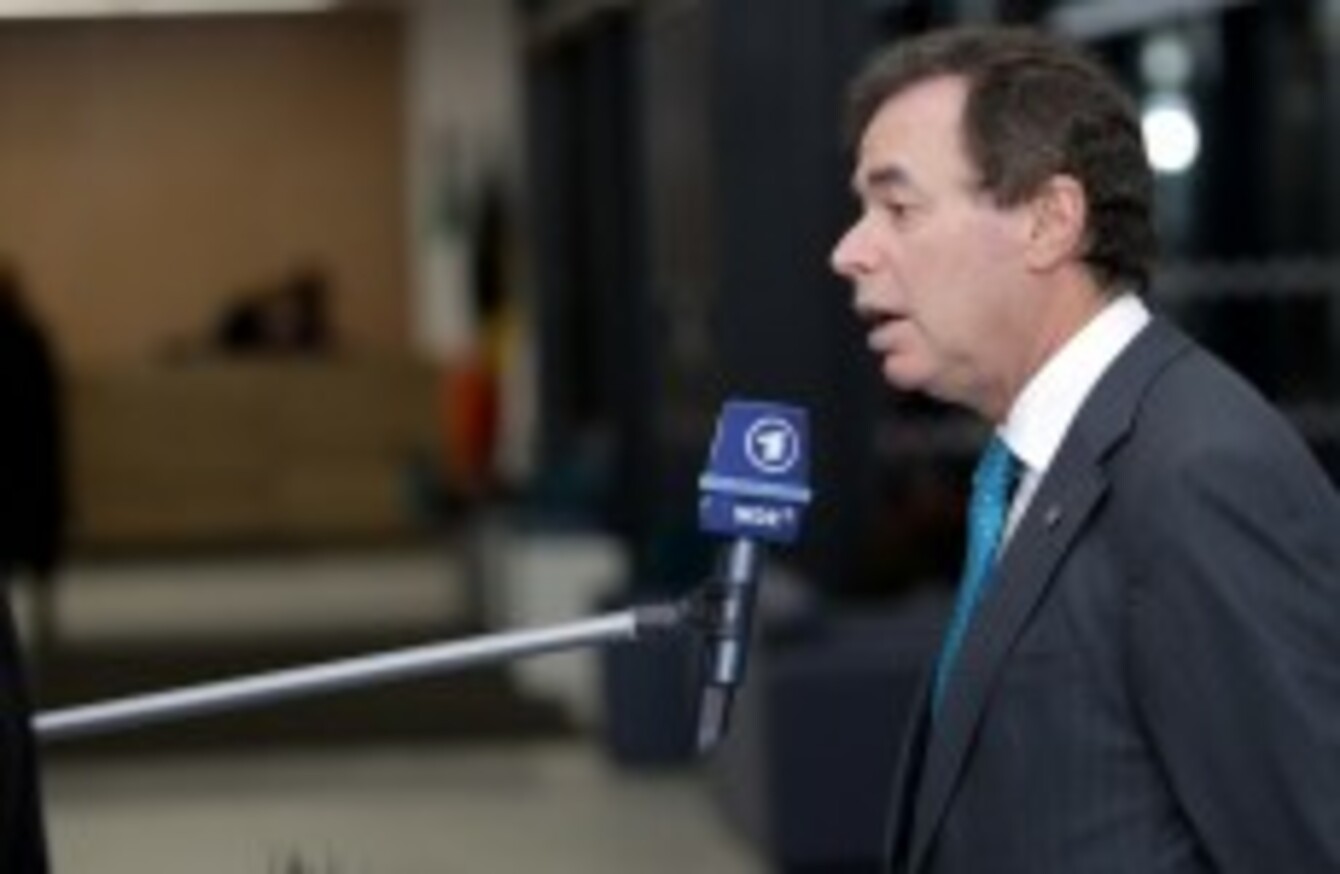 Image: Mark Stedman/Photocall Ireland
Image: Mark Stedman/Photocall Ireland
A SECOND CABINET minister has appeared to reject calls for the forthcoming legislation, allowing abortion in cases where the life of the mother is at risk, to include a so-called 'sunset clause'.
Justice minister Alan Shatter this morning said other measures of reviewing the abortion laws would be more "appropriate", and appeared to dismiss calls from backbenchers within his own Fine Gael party to include such a clause in the Bill.
A 'sunset clause' refers to the idea that a legal expiry date written into the legislation – meaning any laws being brought before the Oireachtas would only have legal effect for a fixed period of time.
The calls, initiated by backbencher Michael Creed and supported by a number of his Fine Gael colleagues, are intended to enforce a review of the legislation – and possible action to close any 'floodgates' that may emerge under the legislation currently being drafted.
This morning Shatter sought to play down the suggestion – saying he didn't "think that's what my Fine Gael colleagues were suggesting".
Review 'may very well be necessary'
When corrected, and the proposal was clarified by Morning Ireland's Cathal Mac Coille, Shatter said a review "may very well be necessary" but that it was "always desirable that the manner in which it's operating is reviewed at some stage" – though this was "like any legislation that was ever published and enacted."
Shatter affirmed that the legislation was necessary "to let the daylight into this particular area".
His comments followed those of communications minister Pat Rabbitte, who agreed with the need to review any legislation that TDs may pass, but said he was "not sure that's appropriate" when queried about the prospect of a sunset clause.
Fine Gael TD John O'Mahony told yesterday's The Week in Politics that the sunset clause would "allow the legislation to fall after a number of years" so that politicians could examine "if the floodgates were opening".
"It would have to be put to the people, or put to the Dáil, again," he said. "So it may help, and I certainly would support anything that would restrict any terminations."
Another FG backbencher, Jim Daly, said he had canvassed constituents about the idea and that "there is a widespread support for it from the people on the ground".