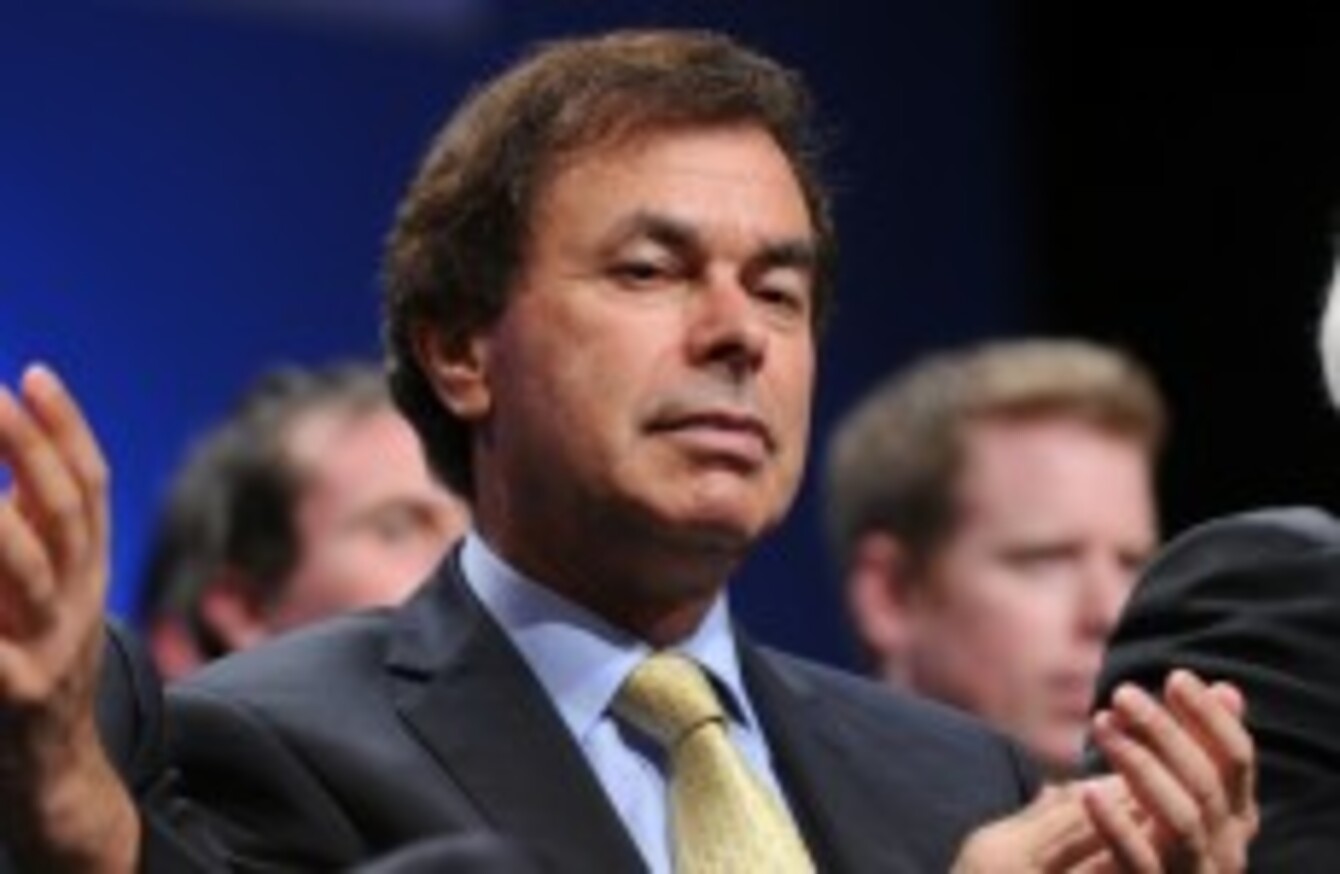 Image: Laura Hutton/Photocall Ireland
Image: Laura Hutton/Photocall Ireland
MINISTER FOR JUSTICE Alan Shatter has condemned anti-abortion posters targeting him personally which have been erected in his constituency.
The Minister said the posters were obscene and insensitive and compared them to the 'fundamentalist bullyboy' tactics used during the divisive debates on abortion in the early 1980s.
The posters say: "Every child matters except to Alan Shatter" and along the bottom an additional slogan says "Stop Abortion". The Minister said the posters have an "entirely outrageous and entirely inappropriate bloodied photograph" on them.
"The persons or organisation responsible for these untruthful and illegal posters are apparently too cowardly to include their identity on the posters," said Shatter.
The posters were erected overnight and have been put up close to Wesley College school in Ballinteer and reportedly beside a creche in the area.
The debate on Ireland's abortion laws has intensified over the past six weeks over the death of Savita Halappanavar and Ireland's response to the ABC judgment in the European Court of Human Rights.
Minister Shatter said he had campaigned for years for greater protection for children, for reform of Ireland's child protection services, for a Minister for Children and for the children's rights referendum.
"It is regrettable that a minority of individuals are now reverting to the insensitive and disgraceful tactics deployed by the fundamentalist bullyboys who targeted both me and others in the early 1980s when, in advance of the 1983 referendum, I predicted many of the difficulties that have arisen as a result of the incorporation of Article 40.3.3 into our Constitution," Alan Shatter said in a statement this afternoon.
The lack of humanity, insight and compassion of those responsible for these posters is starkly illustrated by their positioning adjacent to Wesley College school, close to where I live, and their reported positioning outside at least one creche in my constituency.
He added:
They [the people who erected the posters] have no concern for pregnant women who have tragically miscarried, experienced still births or a pregnancy with a child suffering a fatal foetal abnormality, nor have they any concern for any mother whose pregnancy had to be terminated where its continuation posed a real and substantial threat to her life.
Shatter said he appreciated that abortion is an emotional issue for many people. "However, obscene and targeted postering of this nature contributes nothing of value to considered public discussion and debate on an issue that for too long previous Governments have failed to comprehensively address," he said.
The Minister noted that that majority of people in the State want the government to act on the recommendations of the expert group on the ABC ruling.