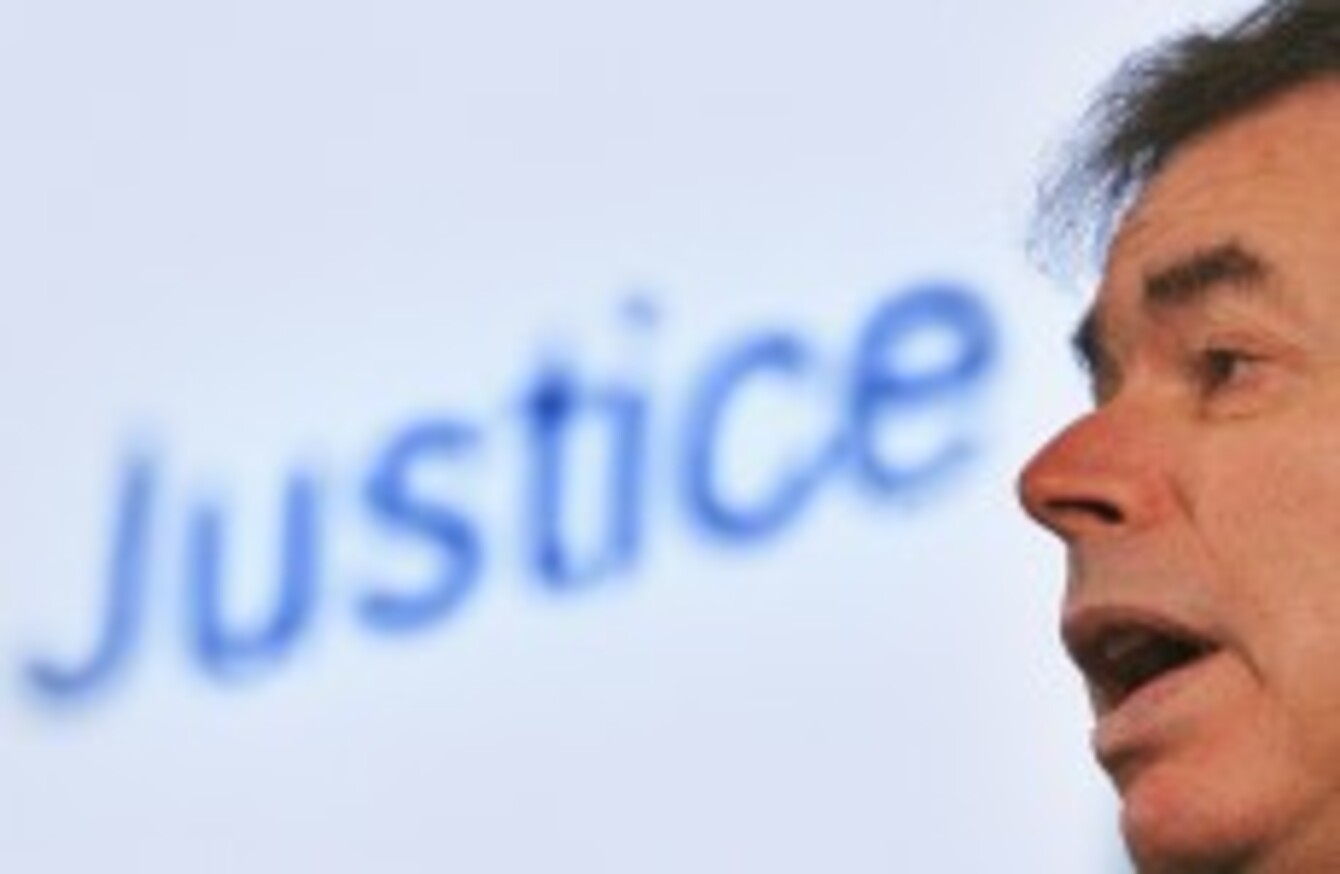 Image: Julien Behal/PA Archive/Press Association Images
Image: Julien Behal/PA Archive/Press Association Images
THROUGHOUT THE VARIOUS controversies facing the embattled former Justice Minister Alan Shatter over the last few months, one thing was for certain.
You never had to look to find one of his ministerial colleagues praising his work ethic and legislative zeal.
Even today, as the Government reeled from the bombshell of his resignation, Taoiseach Enda Kenny said that his legislative achievements "will stand the test of time".
After his resignation today, the Irish Council for Civil Liberties expressed its regret at Shatter's resignation, with director Mark Kelly saying: "His talents and his undoubted mettle will be sorely missed."
But what exactly did he do during his time as Minister? What were his achievements and what were his failures?
1. Opening up the children's court to media
Earlier this year, Minister Shatter introduced new rules on the reporting of proceedings in relating to family and child care proceedings in court. Under the new arrangements, the 'in camera' status of children's court proceedings was relaxed, removing what had been seen as a blanket ban on reporting what went on there.
2. Cutting judge's pay
The Government has not been able to point to many successes among the various referendums it has run since taking office in 2011. Defeats in the Dail inquiries and Seanad abolition bill, among others, have hurt the Government. Shatter did however, manage to deliver a resounding 'yes' vote of 79.7 per cent for the judicial pay amendment which he steered.
3. Failing to push through troika reforms on legal service
Perhaps it's more testament to the strength of the legal sector than to Alan Shatter's abilities as minister, but no meaningful reforms have been achieved of that profession during his tenure. This is despite stipulations to do so from the troika, who fired a parting shot last December criticising the lack of work done in this area.
4. Abortion reform
Pro-choice campaigners have lost a key ally within the Fine Gael fold with Alan Shatter's departure. His speeches in the Dail on legislating for the X case were seen as among the most progressive by any member of the cabinet, and after the passage of the contentious Protection of Life During Pregnancy bill last year, he said that he wanted to implement further reforms to address abortion for victims of rape or those whose foetus has a fatal abnormality.
5. Same-sex marriage 
Last year Alan Shatter announced plans to hold a referendum on same-sex marriage. The referendum is still penciled in for 2015. When the Dail unanimously supported same-sex marriage, the then-Minister said that he and his fellow legislators had "made history". He also rapped the knuckles of those who sought to make the debate about parenting rather than marriage.
6. Direct Provision
When he was in opposition, the conditions facing asylum seekers in direct provision centres were squarely in Shatter's crosshairs. He said that conditions were closer to those in prisoner of war camps than the type of approach a modern European country should apply. However, he was most recently seen telling the Dail that he had no plans to end direct provision any time soon, while his vocal opposition had been watered down to an admission that the system "is not ideal".
7. Citizenship reforms
Alan Shatter was a regular face at ceremonies welcoming new Irish citizens into the national fold. In another move that shows his socially liberal inclinations, early in the Government's term, he introduced a pacakge of measures to clear the backlog of 22,000 citizenship applications. He said at the time that the process was "unnecessarily complex and obtuse".
8. Ended slopping out in Mountjoy
Last year, the former Minister announced the end of slopping out in Mountjoy. The practice had long been a target of penal reform groups. He did, however, continue to preside over what he admitted were "less than satisfactory" conditions in Cork and Limerick Prisons.
9. Commitment to closing St Pat's
Following a recommendation from the Inspector of Prisons, Alan Shatter moved to close the much-maligned Saint Patrick's Institution last year. The move was welcomed by various charities, including the Peter McVerry trust. Young offenders are being sent to other institutions such as Wheatfield Prison now.
10. Magdalene payments
The payment of compensation to those who were interned within the Magdalene was approved by the then-Minister after survivors had campaigned for justice for decades. Under the redress scheme announced by Alan Shatter last year, women who were incarcerated in the workhouses have been awarded payments of up to €100,000.