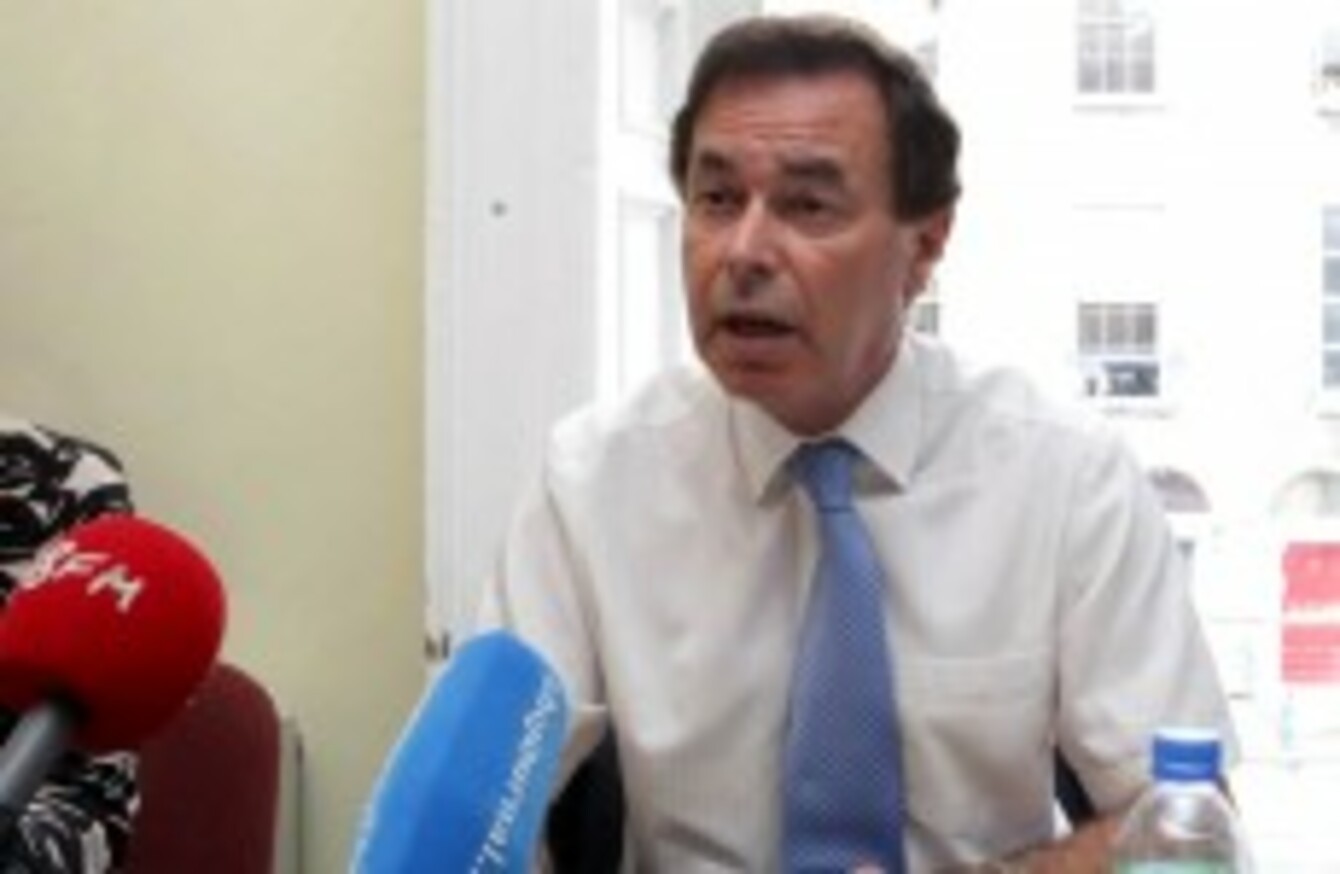 Shatter today repeated his reservations on the Protection of Life During Pregnancy Bill
Image: Sam Boal/Photocall Ireland
Shatter today repeated his reservations on the Protection of Life During Pregnancy Bill
Image: Sam Boal/Photocall Ireland
Updated 8.30pm
LEGISLATION TO ALLOW terminations in cases of fatal foetal abnormalities and rape will not be achieved in the lifetime of this government, Minister Alan Shatter has said.
However, The Justice Minister said that while he does not believe it will be dealt with by the current government, a referendum may need to be held on the topic in future as the "state has a responsibility that it needs to live up to".
Shatter made the comments at the launch of the Dublin Rape Crisis Centre annual report today, where he repeated his view that the Protection of Life During Pregnancy Bill should have included terminations in the cases of fatal foetal abnormalities and rape.
"I also believe that it is an unacceptable cruelty," Shatter said, "that if a woman has been raped that the only circumstances that our law would allow a pregnancy to be terminated if she is suicidal.
"I think this is an issue on which the general public are a great deal more advanced than perhaps legislators are."
'Legal architecture'
However Shatter did acknowledge that the current government had finally brought legal clarity to the situation after over 20 years of governments not having done this.
He continued: "I think it is very important that we have finally put in place a legal architecture… to ensure that where there is a real and substantial risk to the life of a woman posed by the continuation of a pregnancy that a woman knows what procedures are available."
"I think it was very important that we put in place the legal structure that ensures that if a rape victim in suicidal and that there is a real and substantial risk to her life that there is a legal architecture which will enable necessary intervention to save her life," he added.
The Fine Gael TD referred to the current Bill as resulting in a "British solution to an Irish problem", saying that it simply points  women who find themselves in the situation to the United Kingdom to seek a termination.
But he welcomed the passage of the legislation and expressed his hope that it will be signed into law. The President is currently considering the bill and whether or not to refer it to the Supreme Court.
First published 2.27pm