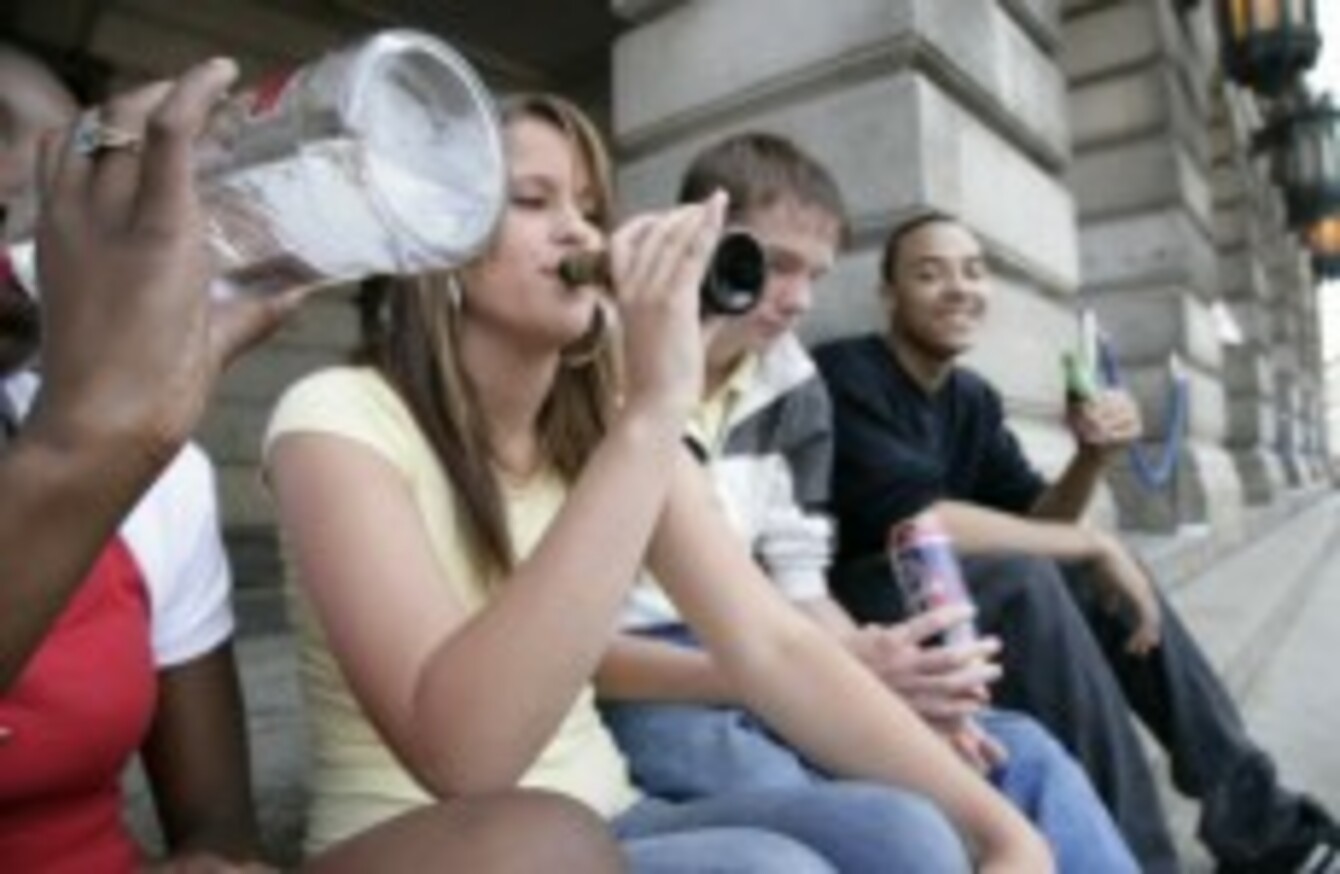 ALCOHOL IS MORE damaging than heroin or crack cocaine, according to a study published in respected medical journal the Lancet.
The report was co-authored by Professor David Nutt, the former UK chief drugs adviser. It ranks 20 drugs on 16 measures of harm to both individual users and to wider society.
The maximum possible harm score was 100 and the minimum zero. Overall, alcohol scored 72 – against 55 for heroin and 54 for crack.
Nutt explained to the BBC:
We took the government's new set of 16 criteria – nine of which relate to what a drug does to a person, seven of which relate to how a drug affects society – and then we scored 20 drugs on those 16 criteria. And out of that, it became clear that the drug most harmful to society was alcohol and that's because it's so widely used.
When harm to the individual was examined, heroin and crack cocaine caused greater harm, he said.
When questioned how alcohol could be considered more harmful than heroin, Nutt said:
It depends why you're using [heroin]. I mean, many people are on on strong opiates because of pain.
A lot of the dangers of heroin come from the fact that people don't have it on prescription - they have to get it off the streets with all the contamination and the uncertainty and the sharing of needles – but heroin itself is a medicine. All medicines are safe if they're used appropriately.
The study concluded that heroin, crack and methylamphetamine (crystal meth) were the most harmful drugs to individuals, but alcohol, heroin and crack cocaine were the most harmful to society.
Nutt was fired from his position UK chief drugs adviser by the former Labour Home Secretary Alan Johnson in October 2009. The committee on which Nutt served believed that cannabis should remain a class C drug and that ecstasy should be downgraded from class – arguing that these were less harmful than other drugs. However, Nutt claimed scientific evidence was overruled for political reasons.
Nutt refused to leave the drugs debate after the incident, and went on to form the breakaway Independent Scientific Committee on Drugs.
Overall harm
For overall harm – after alcohol, heroin and crack – the other drugs examined ranked as follows:
Crystal meth (33)
Cocaine (27)
Tobacco (26)
Amphetamine/speed (23)
Cannabis (20)
GHB (18)
Benzodiazepines (15)
Ketamine (15)
Methadone (13)
Butane (10)
Qat (9)
Ecstasy (9)
Anabolic steroids (9)
LSD (7)
Buprenorphine (6)
Magic mushrooms (5).
#Open journalism No news is bad news Support The Journal

Your contributions will help us continue to deliver the stories that are important to you

Support us now
Don Shenker, the chief executive of Alcohol Concern, told The Guardian:
What this study and new classification shows is that successive governments have mistakenly focused attention on illicit drugs, whereas the pervading harms from alcohol should have given a far higher priority.
However, when contacted by the BBC, a Home Office spokesman said: "Our priorities are clear – we want to reduce drug use, crack down on drug-related crime and disorder and help addicts come off drugs for good."
A British Department of Health spokesperson added:
Two experts from the Amsterdam National Institute for Public Health and the Environment and the Amsterdam Institute for Addiction Research point out in a Lancet commentary the study does not look at multiple drug use, which can make some drugs much more dangerous – such as cocaine or cannabis together with alcohol – but they acknowledge the topic was outside its scope.