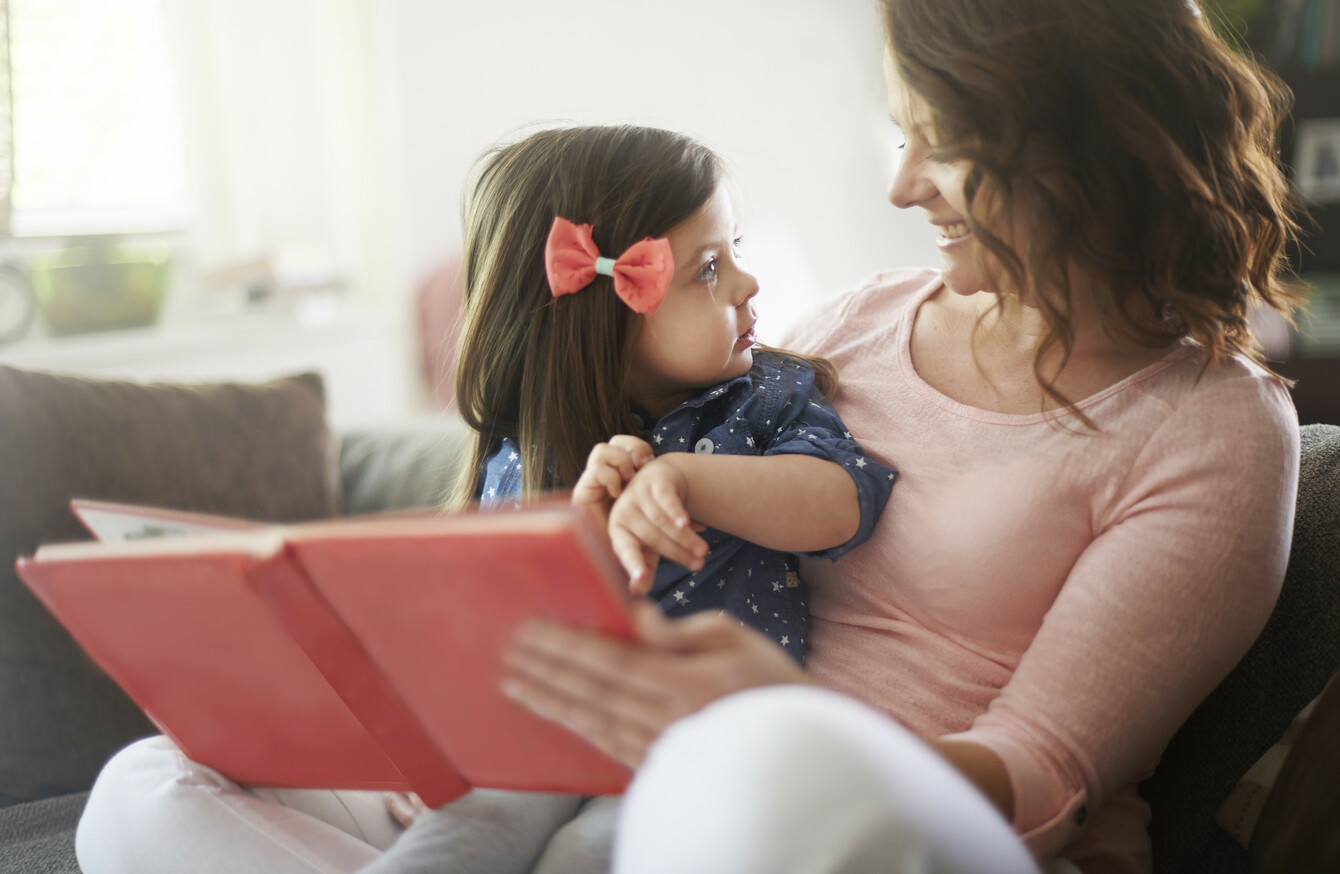 Image: Shutterstock/gpointstudio
Image: Shutterstock/gpointstudio
EACH WEEK IN our series, Am I Being A Bad Parent?, we hear from a reader who can't figure out what to do about a tricky parenting situation.
To get a balanced view, we put the dilemma to a group of Irish parents, keeping things anonymous to encourage honest answers.
Among other things, challenges that parents face when raising a child include teaching them to use manners, to share and to follow instructions. But when does teaching your child about consent come into the picture?
This week, one parent is conflicted over telling her four-year-old daughter that she has to the option to refuse a hug or kiss from family members or friends – or anyone at all.
Have a parenting question you'd like some other mums and dads to weigh in on? Let us know anonymously here!
This week's dilemma
I've recently found myself faced with a dilemma that I don't know how to approach. I want to teach my four-year-old daughter that it's okay to refuse a hug or kiss from family members or friends – the idea being that she'll know it's okay to say no to any kind of contact she's not comfortable with as she gets older. At a family event a few weeks ago, her granny wanted her to give her auntie a kiss, and she clearly didn't want to. I don't want her to feel that she has to give a hug or a kiss to whoever asks for one, especially when she's uncomfortable or doesn't want to.
However, I'm concerned that it may feel disrespectful to well-meaning family members – and that it's unnecessary at such a young age. Am I being unreasonable to have such a heavy discussion when she's only four?
Our anonymous readers' responses
I think you are being completely reasonable. Your daughter (and it would be the same if it was a son) needs to know that she is in control of what she does with her own body, and that it's okay to refuse physical contact she doesn't want. If your family are really well-meaning, they'll understand this. If they don't… well, it's not really about them is it?
I don't think you're being unreasonable. It's understandable that you want to teach your daughter that it's okay to refuse a hug or a kiss, although I think the difficulty lies in addressing it. Perhaps let her know that if she doesn't want to give someone a hug or kiss, that she can shake their hand instead. This way, few people are likely to be offended or upset – and it's dealing with the matter in a non-heavy way.
Yes, I think you're being a bit unreasonable here. I don't think a full-on discussion is needed, especially when your daughter is so young. Is there a way to do this in a lower-key way, eg. by saying, "it's okay if you don't want to kiss your auntie, you don't have to kiss anyone you don't want to" if this situation comes up again? At least that way you are getting the message across without any potential confusion.
You're not being unreasonable. It's not unreasonable to want to give your child the autonomy over her body that she is clearly looking for. It's part of the job of a parent to watch out for these developmental clues and encourage them. Your fantastic daughter has shown the way – back her up by intervening if this situation crops up again. When you spot her retreating from an unwelcome embrace, be her advocate.
No need to correct the well-meaning relative – just say clearly and in a light tone to your daughter, in earshot of the relative, that it's okay if she doesn't feel like a kiss now, and give her an alternative social interaction- "perhaps you could tell Aunty Mary what you learned in playschool about frogs this week?" No-one gets shamed, but the message comes across that you listen to your daughter and respect her wishes.
So what's the final tally? Is this reader being unreasonable?
Yes – 1
No – 3
Tell us your thoughts in the comments!
Have a parenting question you want answered? Let us know anonymously in our survey here or email us on family@thejournal.ie and we'll put it to the real-life experts: your fellow mums and dads.
Want to win one of two family passes to Playstival this August? Enter here! Plus, did you know we have a weekly Family Newsletter? You can subscribe in the box below.