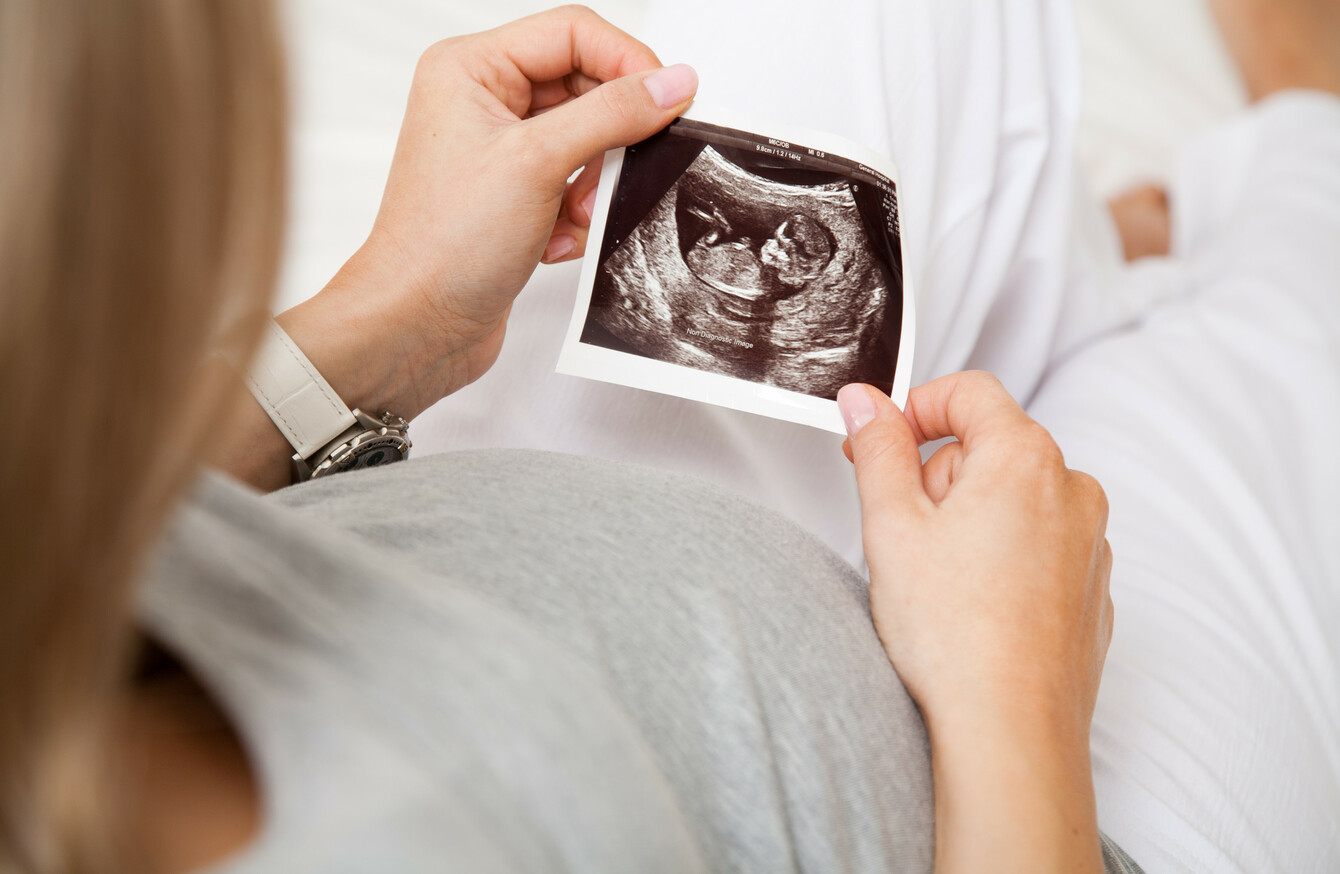 Image: Shutterstock/Phil Jones
Image: Shutterstock/Phil Jones
EACH WEEK IN our series, Am I Being A Bad Parent?, we hear from a reader who can't figure out what to do about a tricky parenting situation.
To get a balanced view, we put the dilemma to a group of Irish parents, keeping things anonymous to encourage honest answers.
The 12-week scan is generally accepted as a 'safe' time to start sharing news of a pregnancy, but that doesn't mean it's a rule you have to stick to. Some parents do it later, and some sooner.
Whether you choose to tell a select few in the early weeks or wait for a big reveal later on in the pregnancy, how and when you share the news is a highly personal decision.
This week, one mum-to-be is conflicted over telling her family that she's nine weeks pregnant – after her husband let it slip to his family earlier than they agreed.
Have a parenting question you'd like some other mums and dads to weigh in on? Let us know anonymously here!
This week's dilemma
I'm nine weeks pregnant with my first child. Understandably, I think, I didn't want to tell anyone until we got the go-ahead from our 12-week scan, but last week my husband burst out with the news at an event with his whole extended family. Of course they were delighted, but they've been talking about it so much that I worry the news will get back to my own family. I really don't want to tell any more people but now I feel I have to start telling my own family too. Am I being unreasonable by sharing the news so soon?
Our anonymous readers' responses
You're not being unreasonable. I would say you have no choice but to bring your family into the loop now that the in-laws know. If anything, your husband behaved unreasonably by making that impromptu decision to blurt it out to his relatives without consulting you.
You're not being unreasonable at all. Your apprehension in sharing the news is totally understandable, especially at nine weeks pregnant. However, now that your husband's family know, you might as well tell your own family. Keeping the news from them in this situation is just going to cause worry for you and hurt for them when they eventually find out. Separately, it's lovely that your husband was so excited to share the news – but he definitely shouldn't have done it until you were both on the same page.
I don't think you're being unreasonable. In this case, I would say it's worth telling them now. Given the situation you can hopefully ask your family to join you in keeping it quiet for a few weeks' more. And you don't need to do it like your husband did and tell all the extendeds, you can just fill in your close family for now! If you feel comfortable doing so, you could also let your husband's family know you'd rather they kept it to themselves too.
No, you're not being unreasonable here. It sounds like you may need to share the news with your own family so that it doesn't reach them by another route. Hopefully you can do this in a way that makes it clear that it is still very early days, and that perhaps they can keep this big news to themselves until you know more about the progress of the pregnancy. Also, it might be worth coming to an agreement with your husband about how much you both want to share with your families and how you make decisions around this – it's likely to only get trickier from here on in.
So what's the final tally? Is this reader being unreasonable?
Yes – 0
No – 4
Tell us your thoughts in the comments!
Have a parenting question you want answered? Let us know anonymously in our survey here or email us on family@thejournal.ie and we'll put it to the real-life experts: your fellow mums and dads.
Want to win a day out with lunch at Naas Racecourse Royal Ascot Trials and Ladies Day? Enter here – and don't forget to subscribe to our Family Newsletter below!